This post may contain affiliate links, which means we may receive a commission if you purchase through our links. Please
read our full disclosure here
.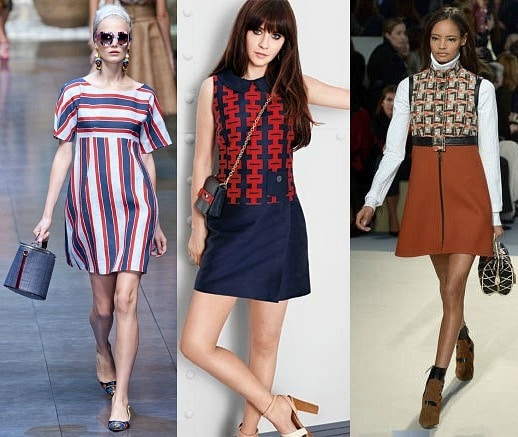 Photos Courtesy of ELLE: 1, 2, 3
Welcome to CF's latest series, Trend Watch. From high fashion to street style, we're covering all the latest trends, then showing you affordable ways to rock each look. This column is all about making super-trendy pieces work for the average college girl, so if you have a trend you would like to see featured here, leave a comment and let us know!
Fashion inspired by the 1960s is making a huge comeback this fall, and I am beyond excited. The '60s was an era full of contrast; androgynous, mod looks à la Twiggy and very Mad Men-esque ensembles with fitted silhouettes and sophisticated, feminine pieces were both popular at different points in the decade.
One thing is clear though: the '60s can offer fashion inspiration for almost everyone. Below are three outfit ideas that will add a '60s flair to your wardrobe. Scroll down to see all of the looks:
You Are Such a Babydoll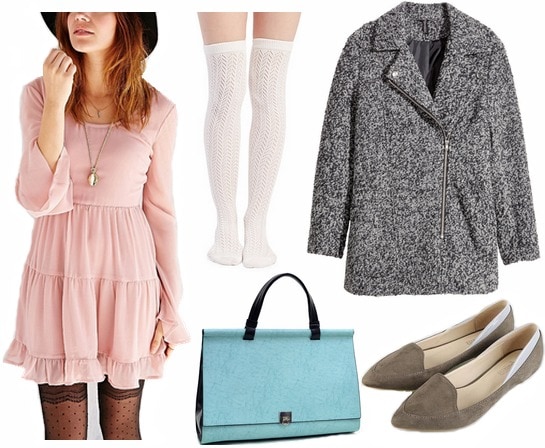 Dress, Socks, Bag, Coat, Shoes
The first look is basically a mash-up of girly and structured elements. I love how the flirty babydoll dress is complemented by the big bouclé coat. Over-the-knee socks and pointy-toe shoes add even more of a '60s flair to the outfit. The bag provides a pop of color, and its pastel hue ties in with the blush-colored dress.
A Mod Take on Plaid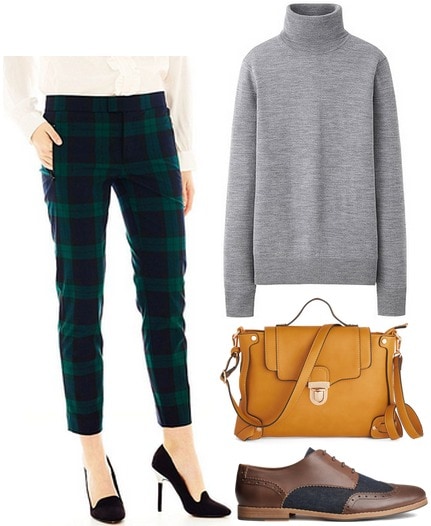 For a more preppy yet equally mod take on '60s fashion, I chose these gorgeous cropped navy-and-emerald plaid pants, and paired them with a cozy gray turtleneck sweater. (By the way, I'm currently obsessed with sweater like this – the bigger the collar, the better).
A nice satchel emphasizes the preppiness even more, as do these classic oxford flats. What I like the most about this outfit is that it incorporates different colors without looking over-the-top.
Low-Waist Charm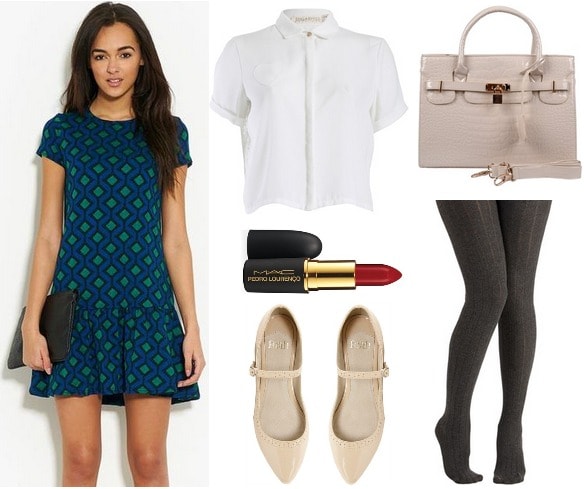 Dress, Blouse, Shoes, Tights, Bag, Lipstick
This last outfit based on the '60s is Mad Men-worthy. The low-waist dress is instantly flirty and playful, but also looks glamorous. With knit tights and a short sleeveless blouse layered underneath the dress, you can easily stay warm and look cute on a chilly fall day. Grab Mary-Jane flats and a neutral tote, then complete the look with a polished red lip.
Your Thoughts?
Which of these three outfits is your favorite? Are you also obsessed with the '60s and Mad Men just like me? Will you try out any of these ideas? Let us know in the comments below!