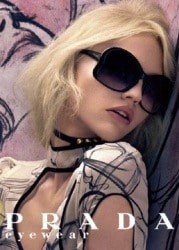 Summer weather is finally here, and you know what that means -it's time to slather on the SPF 30, pull on a hat, and invest in some trendy shades to shield your eyes from the sun.
Sunglasses are so much more than just sun-protection for your eyes – they make a fashion statement all on their own. From disguising tired eyes after a long night out to complementing a fabulous outfit, sunglasses serve many purposes other than helping you see.
If you're looking for a new pair of sunnies, or are just wondering what the hottest styles of the moment are, I'm going to break down the most popular sunglasses trends for summer 2008.
All five are super-hot, celebrity approved, and mostly inexpensive! For each trend, I've found expensive versions, and identical knockoffs for those of us on budgets. Cute sunglasses are just a click away, so keep reading to find your perfect pair!
1. Neon Wayfarer Sunglasses

The hottest trend in sunglasses right now is a throwback to Tom Cruise in the 1980's. That's right, the wayfarer is back. While basic black Risky Business sunglasses are really popular, brightly colored wayfarers are the hottest trend for summer.
Celebs such as Mary Kate Olsen, Amy Winehouse, and Sienna Miller started wearing their neon 80's shades last year, but the trend has just caught on in the mainstream market. They're such a fun addition to any basic outfit, and I own about 4 pairs of them myself.
While real Ray-Ban Wayfarer Sunglasses cost about $140, I'm loving GoJane's $5.00 version in a big way! At that price, I recommend picking up a pair in every color, to go with any outfit. Leg warmers and srunchie not included.
2. Tom Ford "Whitney" Sunglasses

Tom Ford's "Whitney" sunglasses have been spotted on practically everyone in Hollywood. Stars like Angelina Jolie and Christina Aguilera love the classy and cute shades, and now the trend has caught on here in the real world.
The original Tom Ford Whitney Sunglasses cost $340, but since this trend is so popular, there are tons of knockoffs out there for less than half price.
If you can't afford the real deal, it's GoJane to the rescue once again! These Open Temple Sunglasses ($4.99) are pretty much exact replicas of the Tom Fords, for less than 1/10th the price. I own a pair of the knockoffs myself, and they really do look fabulous, and can almost pass for the real thing.
3. Shutter Shades, or "Kanye Glasses"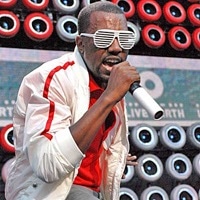 Okay, I admit that Kanye Glasses aren't exactly practical for everyday wear, but they are really fun to wear, and a huge trend for summer. Shutter shades are ridiculous in an awesome way, and they're even better if you love Kanye West like I do.
I recommend picking up a pair of these for parties, 80's nights, or just to get a few extra looks when you walk down the street. Don't wear 'em out in the bright sun, though, because they offer basically zero sun-protection.
Channel Kanye on any budget with another amazing GoJane find – Neon Shutter Shade Sunglasses for $5!
4. Lolita Sunglasses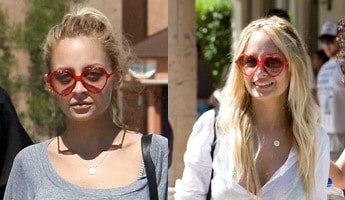 Nicole Richie's favorite sunglasses of the moment are heart-shaped "Lolita" sunglasses, and they're one of the hottest trends for summer. This trend is bordering on the ridiculous, but with the right confidence and the right outfit, you can rock Lolita sunglasses and look completely fabulous!
In case you were wondering, Lolita shades are a throwback to the 1962 Stanley Kubrick film (based on the book by Vladimir Nabokov). They're basically just heart-shaped sunglasses, and are usually red or pink.
If you want to pick up a pair of your own, these Heart Sunglasses from Fred Flare are only $10!
5. Aviator Sunglasses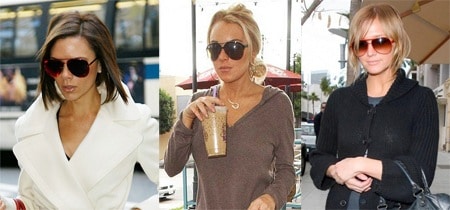 Aviators are so classic, but they are also a red-hot trend in sunglasses. Investing in a great pair of aviators is a smart idea – they aren't going anywere anytime soon!
Celebrities such as Victoria Beckham and Lindsay Lohan love aviators because they flatter almost every face shape, and look downright badass.
A pair of authentic Ray-Ban Aviators will run you $129, but if you don't want to pay that much, or can't be trusted not to break them, there are cheap aviator sunglasses everywhere! I love the cheap aviator sunglasses from Forever 21.
Your Thoughts?
What do you think of the sunglasses I talked about here? Are you in love with the 80's throwbacks like I am, or are you waiting for the next big trend in eyewear? Let me know which styles are your favorites, or which ones you'd rather not wear by leaving a comment!