This post may contain affiliate links, which means we may receive a commission if you purchase through our links. Please
read our full disclosure here
.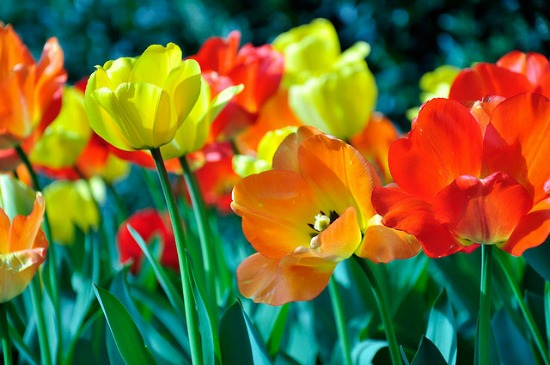 Although we're not even a week into February, according to Punxsutawney Phil, spring is in fact just around the corner. Yes, despite the frigid weather and dreary skies, soon enough, warmer weather will be on its way.
If you're still antsy about waiting for springtime, why not try out one of the season's trendy colors now? This year, the colors just scream spring, so they're sure to cure even the gloomiest of winter blues.
Here are the five colors you will be seeing everywhere this spring:
1. Pink
If you keep up with color trends, you'll know that honeysuckle is 2011's "it" color. The rich pink shade is both girly and sweet and works as a great base for many different looks. For example, you can pair the color with orange or yellow and wear multiple brights together or keep your look classic by pairing a pink top with denim or khakis. The possibilities are endless, so invest in a new pink item (or two!) for spring.
Try it out: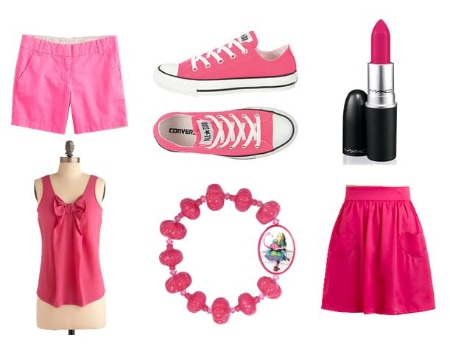 Shorts, Converse, Lipstick, Blouse, Bracelet, Skirt
2. Bright Orange
As Caitlyn wrote in this week's "Would You Wear?", bright orange will also be a huge color trend this spring. This citrus-y hue is sure to make a bright and bold impact. Since it's still so cold out, try this trend out with an accessory or even rock some orange nail polish. Once springtime hits, be sure to try orange on season-appropriate pieces like sundresses, sandals and bikinis.
Try it out: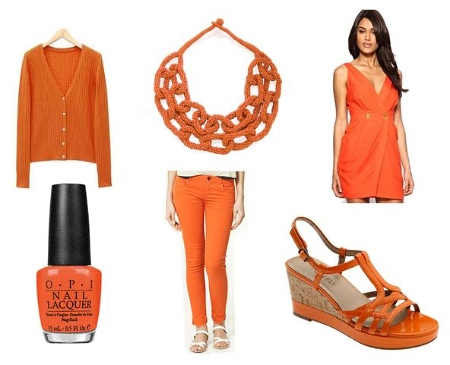 Cardigan, Necklace, Dress, Nail Polish, Pants, Wedges
3. Yellow
Is there any color out there cheerier than yellow? This spring, stores will be carrying a range of yellow-colored clothing and accessories, in shades ranging from deep marigolds to soft, buttery hues. Since yellow is one of the trickier shades to wear, be sure to find your perfect shade by using our easy, how-to guide.
Try it out: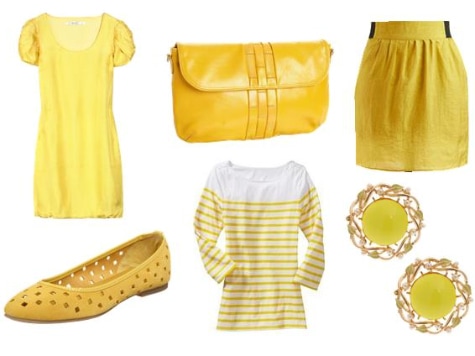 Dress, Clutch, Skirt, Flats, Top, Earrings
4. Tropical Blue
If you just can't wait for spring break, you can get the feeling of a tropical island by wearing an item in this gorgeous blue shade. Just like pink, blue is another versatile color that will translate into many different looks. Be sure to pair it with white to give off that ultimate springtime-y feel.
Try it out: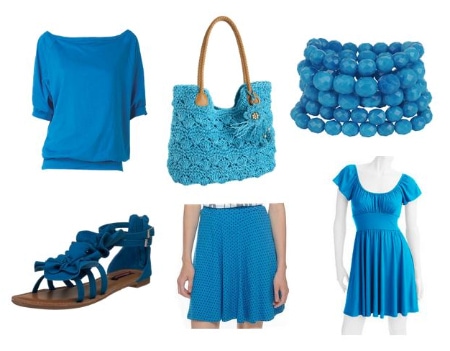 Top, Bag, Bracelet, Sandals, Skirt, Dress
5. Lavender
If you want a change from all the bright springtime hues, muted lavender will also be a popular springtime shade worth trying. This dreamy and soft shade is a cross between purple and gray and adds a sophisticated vibe to any wardrobe. You could even use some lavender eyeshadow to spice up your basic smokey eye.
Try it out: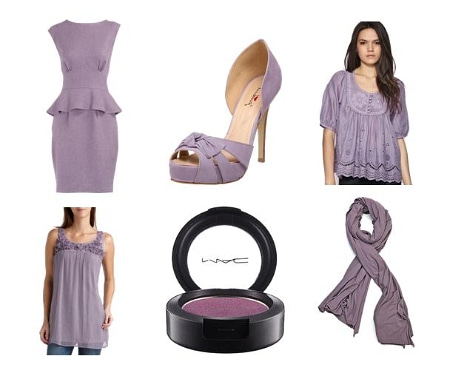 Dress, Pumps, Blouse, Tank Top, Eyeshadow, Scarf
Thoughts?
What do you think of these hues? Which of spring's hottest shades is your fave? Do you like to wear "trendy" colors? Be sure to leave a comment and let me know your thoughts!