This post may contain affiliate links, which means we may receive a commission if you purchase through our links. Please
read our full disclosure here
.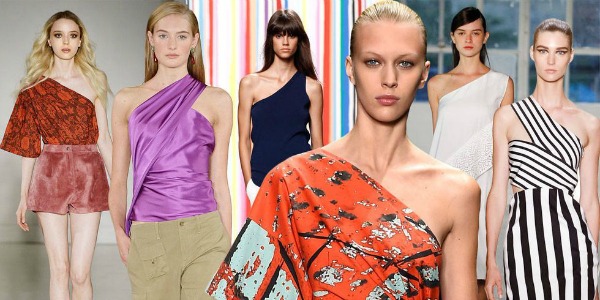 Photo Credit: ELLE
Citizens/readers of College Fashion, it's time for the State of the Fashion Address.
The idea of this post has been brewing in my mind for ages, but recent fashion events, such as several teen-centric retailers filing for bankruptcy, have really solidified how I see fashion taking on a new meaning for the average person in today's world.
Now that you're getting used to writing a "5" instead of a "4" at the end of the date, it's time to start getting used to a fashion world where anything can happen, where everyone wants to look like a street style blogger, and where trends are old news.
Fashion is in Fashion: What Customers Want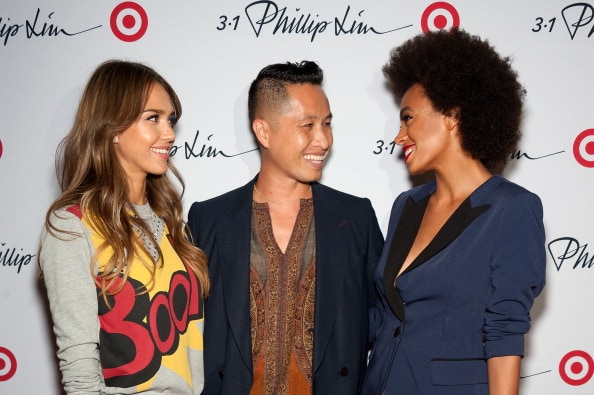 Photo Credit: ELLE
Ladies and gentlemen, it is finally in style to be stylish.
I know it sounds like a tautology, like something obvious, like nothing new. But here's what I mean – wearing the latest trends was always cool amongst fashion insiders. Wearing great fashion never made you look bad, and always solidified you as looking good. However, it was not always common or popular, and isn't that the definition of what is trendy, what is literally "the fashion?"
Take a trip in your fashion time machine back to 2007. You, like me, were probably in middle school. Don't you remember swimming in a sea of leggings, Uggs, and oversized sweatshirts? That was the coolest thing a young person could possibly wear. Not something bold, nothing risky, nothing with any cool color, print, hemline, or structure. Simply a formulaic combo of a loose top, tight bottoms, and a brand-name shoe (if they weren't Uggs, they were Birkenstocks). While there was nothing wrong with this look, there was nothing interesting about it, either.
In the years since, however, it seems like I am not the only one who has fallen in love with fashion. In fact, it seems like the rest of the world has, too. More and more fashion-related TV shows have been developed. Countless blogs have been created. Designer collaborations (Lanvin, Alexander Wang, and Versace for H&M; 3.1 Phillip Lim, Prabal Gurung, and Missoni for Target) and diffusion lines at discount stores (Lulu Guinness, Nicole Miller, Nanette Lepore, and Charlotte Ronson at JCPenney; Vera Wang and Lauren Conrad at Kohl's) have become massively common and successful, with some collaborations selling out within hours.
Those featured on the best dressed lists have become, more than ever, those that take risks. Chain stores have been selling bolder clothing more in line with high-fashion trends, and people have been wearing them more and more. Gone are the days of asymmetrical hemline trends for the runway and in editorials while leggings rule for everyday. Trends on the runway and trends on the street, on everyday people, have become one and the same. Everyone wants to take part in the magical world of fashion.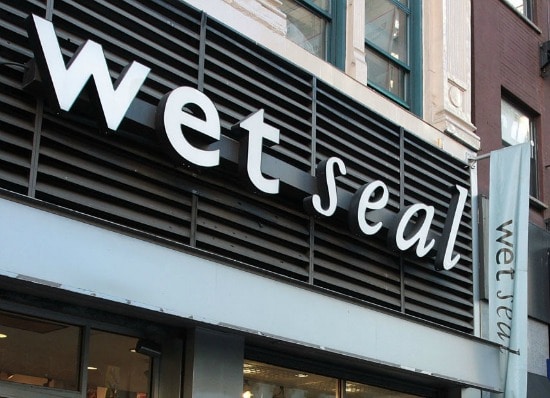 Photo Credit: ELLE
As I said, I've been noticing this shift for years. But, beginning in mid-2014 and continuing now, once-popular teen fashion retailers have been demonstrating how hugely the demand has changed.
Think about where you go when you go to the mall. Where did you go in high school? Where does your 13-year-old sister shop? Chances are the answer is different than where you went when you were a tween.
Just as you do now, girls all over the country are skipping Aeropostale and Abercrombie and heading straight for Forever 21. Why? They want a bigger selection of directional, fashion-conscious clothes at lower prices, not just basics in floral prints and with store names plastered across them. And who can blame them?
Some retailers have been smart and re-branded based on this change. Hollister collaborated with starlet Lucy Hale and started selling clothes more in-touch with trends. Aeropostale launched an entire re-branding campaign, continuing its collaboration with stylish YouTube guru Bethany Mota and stepping up, and growing up, the style factor of its inventory.
Other old favorites have paid the price, literally. Delia's, and now Wet Seal, have filed for bankruptcy. Teens no longer want to shop at "teen" stores – they want to wear real fashion, like the kind they see their favorite celebrities and bloggers wearing.
Fast fashion stores like Forever 21 and H&M offer lookalikes of all the runway trends, plus bold, directional styles of their own, for less than the price of a Hollister flannel. In fact, these fast-fashion labels are so cool that even the celebs themselves are wearing them.
This post was largely inspired by an article Vanessa Friedman wrote for The New York Times Style section as a 2014 fashion year-in-review, which concluded with the question,
"Where will the powerful economic subset of 13 to 21-year-olds turn next? At the moment, the field looks wide open. Something to watch for, in 2015."
I disagree – the field is not at all "wide open." As a member of that demographic, I think I know the kind of stores at which teens, like myself, want to shop. We know what kinds of clothes we want to wear. We know the answer and have for a long time.
The Future of Trends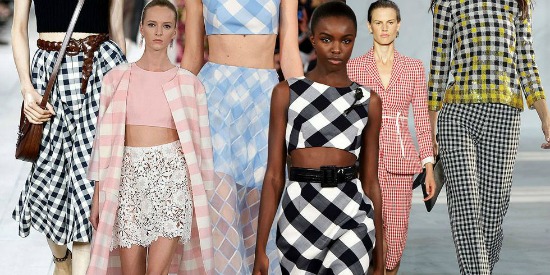 Photo Credit: ELLE
I'm not going to go so far as to say that trends are obsolete in 2015, nor that they no longer exist. However, I do believe the life of a trend, what it means to be "trendy," and what qualifies as a trend worth talking about has taken on a new meaning.
Think about some of the biggest trends of the past 5-10 years – chances are they are still staples in your wardrobe. I'm talking skinny jeans, leggings, maxi skirts and dresses, boyfriend blazers, animal prints, and ankle booties. These trends have staying power, and are more like the clothes that will define our decade, not our year.
This is why I get a little bored when I see them reported by magazines as something "new." For example, I recently read in a fashion magazine that denim was "having a major moment" or was "back in a big way." Hasn't denim been taking on new forms and becoming an it-girl staple for the past three years, at least?
For me, what really qualify as trends are the concepts and themes that dominate the new collections that weren't common in other recent collections (we're kind of past the point of things being totally new – most of the trends now were also trends in decades past). For example, as evidenced by the images above, one-shoulder silhouettes and gingham prints are real trends for 2015, and are different from things like boyfriend jeans and midi skirts that are still in style from seasons past. Such items are totally current, but not new trends.
The style of a decade is defined by a vibe, not by individual trends. We can recognize looks that are typical of the '20s, '60s, '80s, and early 2000s. One day, we will probably be able to recognize a look from the 2010s. We will recognize the cool jackets, the distressed denim paired with feminine blouses, the bold silhouettes and the overall characteristic risk-taking – the collective effect of the trends of recent seasons combined into an outfit, not just by the gingham or the peplum.
The modern difference is that now there are so many more ways to look of-the-moment. Women of the '50s and '60s were confined to much stricter styles of dress. In my day-to-day outfits, I am influenced by what I see in magazines, and my clothes reflect recent trends, but I essentially just put together what looks good. I am free to explore, and that, not merely how trendy I am, solidifies my fashionista status.
So try the trends you like, get inspired by Cara Delevingne and Emma Stone, but most of all, enjoy the fashion freedom and fun of 2015.
What do you think?
How do you see fashion today? Do you agree with my observations? Where do you shop and why? How do you choose what trends to try, and what do you consider a trend in the first place? Tell me in the comments.