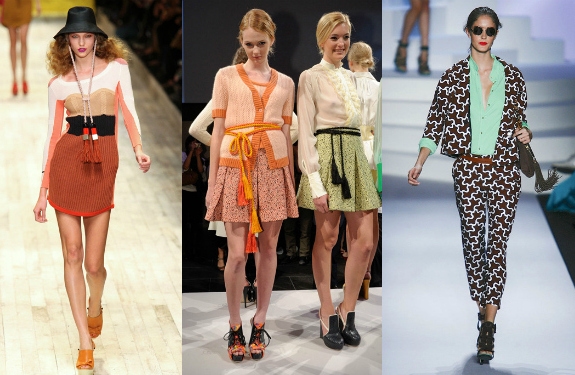 L to R: Sonia Rykiel, Chris Benz & Diane von Furstenberg Spring 2011 RTW | Courtesy of Elle
After being featured heavily on the Spring 2011 runways, tassels have become a bona fide summer trend. These ornate embellishments can be found everywhere right now, from belts and purses to blouses and shoes.
Although at first tassels reminded me of the decorations seen on on rugs (The magic carpet from Aladdin, anyone?) and curtain tiebacks, they've definitely grown on me. Tassels are both whimsical and classic with a distinct '70s-inspired vibe — they're the perfect way to add some oomph to any outfit!
Interested in this trend? Scroll on down for some of our top picks for tasseled clothes and accessories as well as some outfits for inspiration:
Hot Picks
The embellished items below are all great choices if you want to incorporate tassels into your wardrobe. The best part? Each of these pieces is priced under $50, so you can try this trend without breaking the bank!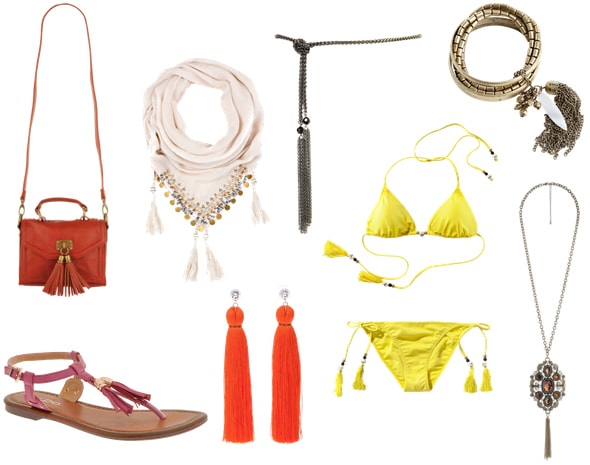 Purse, Scarf, Belt, Bracelet, Sandals, Earrings, Bikini, Necklace
Try It Out
If you're still not sure about this trend, here are two summer-appropriate outfits that use tasseled pieces:
Outfit Idea #1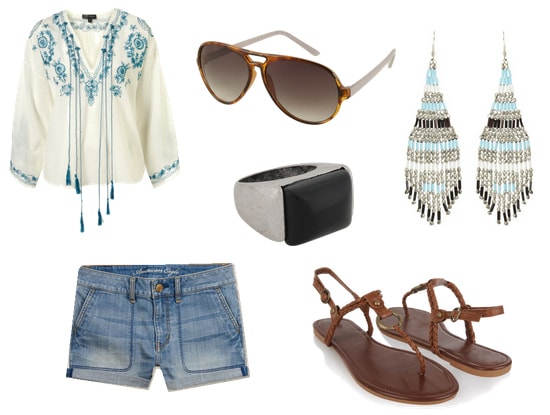 Top, Shorts, Sunglasses, Earrings, Ring, Sandals
For a laid-back yet trendy look, pair a tasseled peasant blouse with some high-waisted denim shorts. Aviators and braided sandals keep the outfit casual, while funky jewelry – like these beaded earrings and this sleek cocktail ring – keep the look modern.
Outfit Idea #2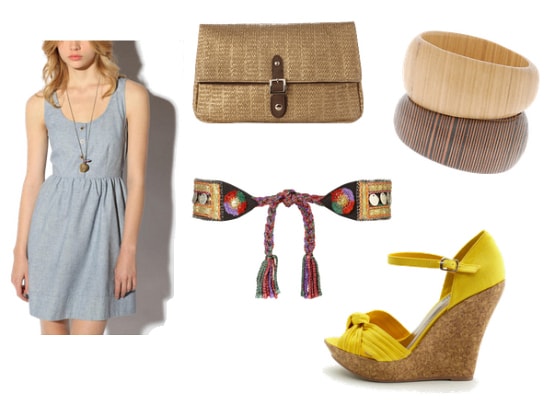 Dress, Clutch, Bracelets, Belt, Wedges
After stumbling across this fantastic tasseled belt, I knew I had to use it to create a fun summertime outfit! Pair the belt with a simple chambray dress and add some colorful yellow wedges. Accessorize with a straw clutch and wooden bangles for a stylish outfit that works for both day and night.
What do you think?
Do you like tassels? Which tasseled piece is your favorite? What do you think of the outfits? Remember to leave a comment and let me know your thoughts!