Continuing our series on Spring 2016 fashion trends (we've already covered Spring 2016 Athleisure Trends, Spring 2016 Swimwear, Spring 2016 Jewelry, Spring 2016 Colors, and Spring 2016's Trendiest Necklines), today's topic is Spring 2016 handbag trends.
What I love most about this spring's handbag trends is the versatility! Besides a school tote, I always stick to fairly small cross bodies. I think they're practical, cute, and perfect for wearing with everything. The handbag trends for Spring 2016 encompass a wide variety of styles, including my favorite totes and cross bodies, so there's something for everyone.
From cutesy novelty clutches to leather satchels, here are four handbag styles that stole the spotlight during the most recent fashion weeks, and will continue to do so this season:
1. Novelty Clutches
These fun clutches are the ultimate evening (or glamorous day) bags! They're unexpectedly fascinating and sure to add life to any ensemble. What I most like about them is that they can be dressed up or down.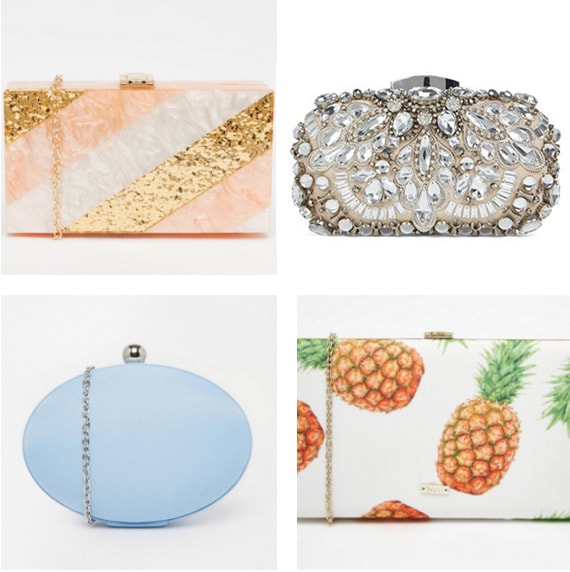 Products: Rose Gold Clutch, Jeweled Clutch, Baby Blue Clutch, Pineapple Clutch
2. Top Handle Totes
We've seen major celebrities and bloggers pose while holding their bags by the handle, which is why these have become such a hot item for spring. The handle is such a practical and stylish feature of the bag, and it adds a certain classic, ladylike vibe.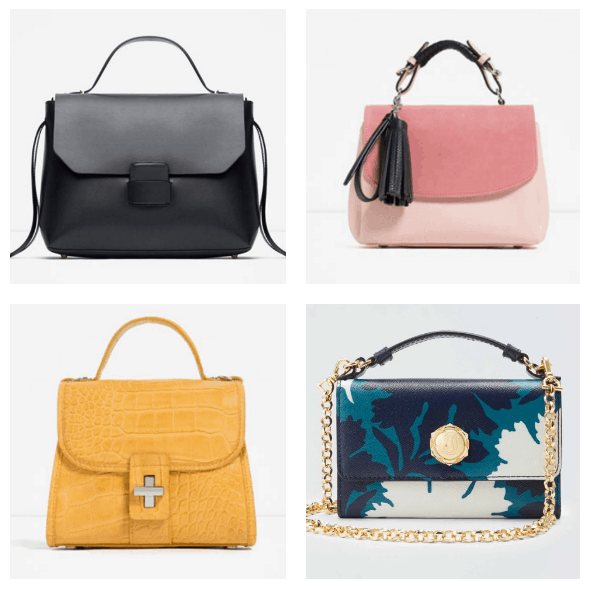 Products: Black Bag, Pink Bag, Mustard Bad, Blue Floral Bag
3. Oversized Totes
Large totes never go out of style and they're hotter than ever this season. I personally use one for class as opposed to a backpack, and I love it. I like the fact that these can range from very trendy to minimalistic, which makes them suitable for occasions ranging from a day shopping in the city to a day on the job!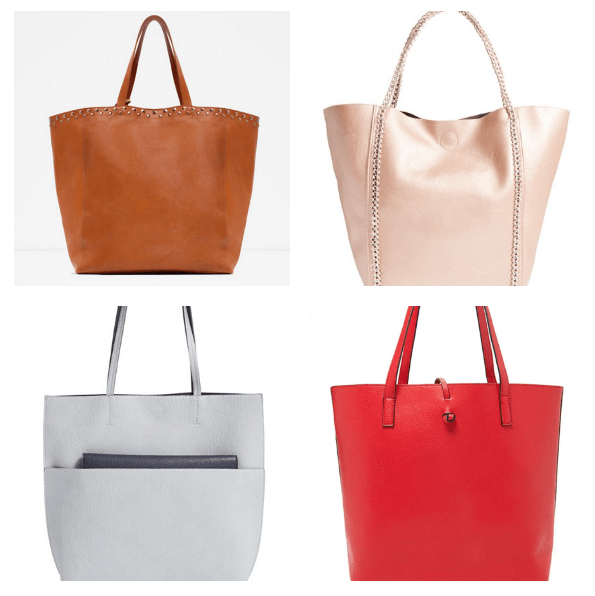 Products: Studded Tote, Rose Gold Tote, Pastel Blue Tote, Red Tote
4. Bright and Bold
Aside from the size, shape, and other details of a bag, eye-catching colors and patterns are very much present in all of this season's hottest styles. From glossy, iridescent finishes to intricate embroidery to solid, rich colors, handbags most definitely won't go by unnoticed this season!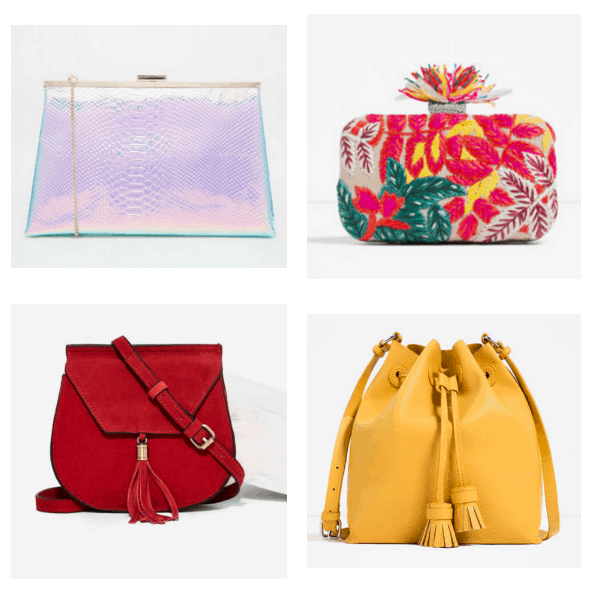 Products: Metallic Clutch, Embroidered Clutch, Suede Cross Body, Yellow Satchel
Which trendy handbag style is your fave?
I'd love to hear your opinion about these handbags! Are there any that you're especially drawn to? I tend to be very basic so I am excited to incorporate a novelty clutch into my outfits…They're such eye candy. I also love the tasseled bucket bags that I've been seeing everywhere. Please comment below! 🙂