This post may contain affiliate links, which means we may receive a commission if you purchase through our links. Please
read our full disclosure here
.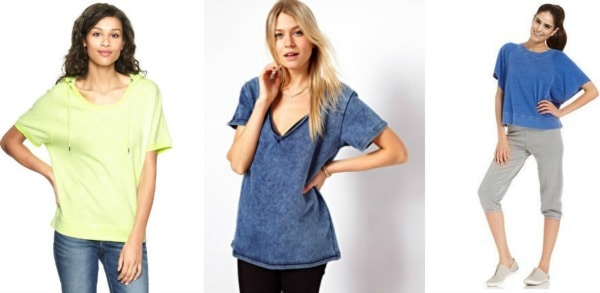 Photo Credit: Gap, ASOS, Macy's
Sweatshirts and yoga pants are essentially the lazy day dream team of my closet. However, the two have a tendency to look… well, pretty sloppy. However, this season's lazy day clothes are decidedly more stylish – Summer 2013's sweatshirt of choice is a slimmer, more fitted version with short sleeves. Basically, it is a t-shirt made out of that deliciously comfortable sweatshirt material.
Short-sleeve sweatshirts are definitely cuter and easier to style than their long-sleeved, hooded counterparts. For those chilly mornings or rainy summer days, they may just be the perfect thing! Several budget-conscious stores are carrying their own versions, as seen above.
We're definitely excited to add the short-sleeve sweatshirt to our weekend rotation. Here's how we'd style a short-sleeve sweatshirt for summer:
Dress it up with oxfords and jewelry…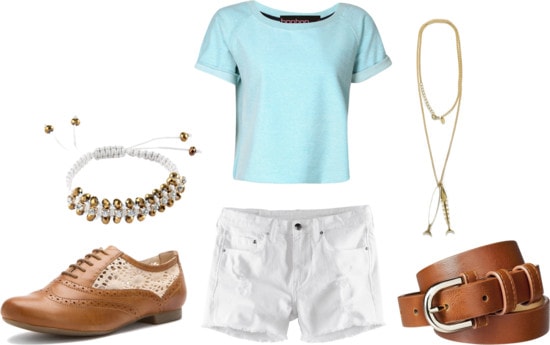 How to Wear a Short Sleeve Sweatshirt by collegefashion featuring a shell pendant
Products: Top – BooHoo, Shorts – H&M, Shoes – Amazon, Belt – Target, Necklace – Zara, Bracelet – H&M
We want to know… would you wear it?
Are you in love with this look or do you see the short-sleeved sweatshirt as counter-productive? How would you wear it? Leave us a comment below and let's discuss!