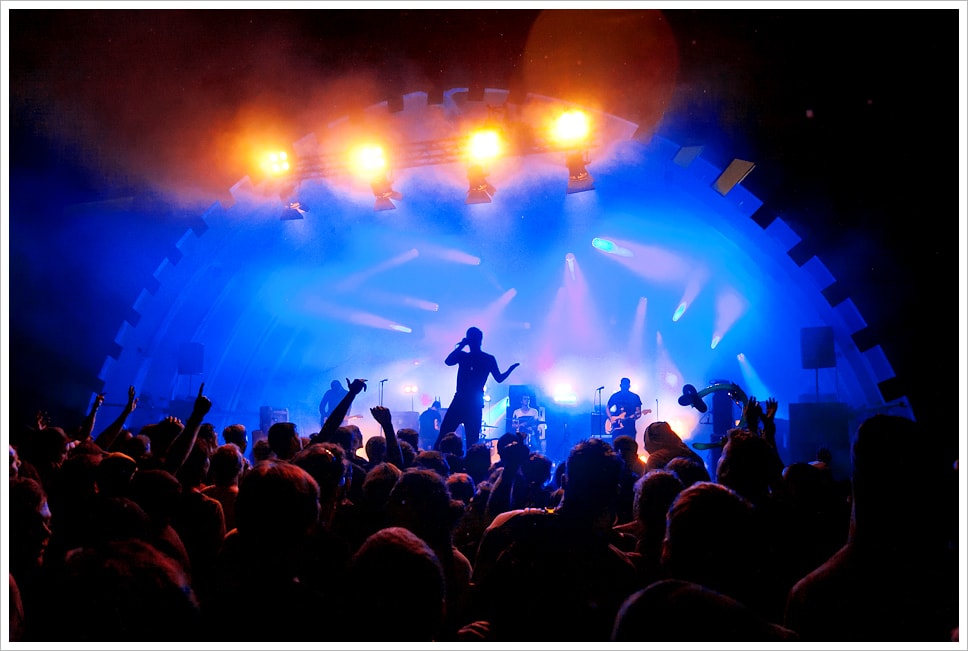 If you couldn't tell from the constant Instagram updates, warm weather, or your Ticketmaster email updates, concert season is upon us. It's time to not only dish out your summer job money to see your favorite musicians on tour, but also to snag some new pieces to wear to said tours.
Peasant tops, trending hard this season, are great for concerts and summertime in general. They are flowy and relaxed, have a bohemian vibe that's perfect for warm weather, and can be styled many different ways so you can wear them all the time. Here are some ideas:
How to Wear a Peasant Top: Outfit 1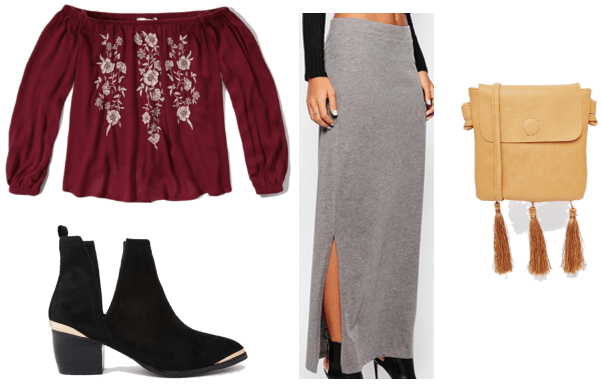 Products: Top, Skirt, Boots, Purse
This look would be great for a night concert or a cool afternoon. The top from Abercrombie and Fitch only costs $30 and you can style it with a long skirt and boots, as seen here, or switch it up with white pants for a more polished look.
How to Wear a Peasant Top: Outfit 2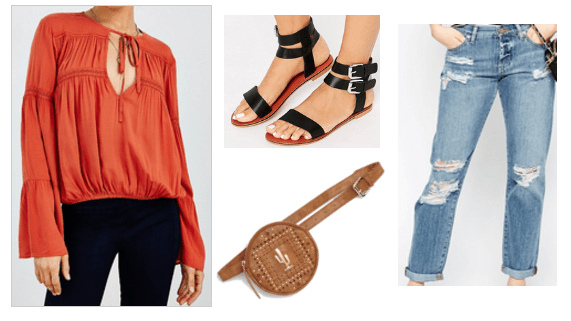 Products: Top, Sandals, Purse Belt, Jeans
This top is also only $30 from Urban Outfitters and looks great with distressed jeans. The purse belt (sounds nicer than "fanny pack", right?) would be perfect for any festival goer who doesn't feel like carrying a bag around all day.
How to Wear a Peasant Top: Outfit 3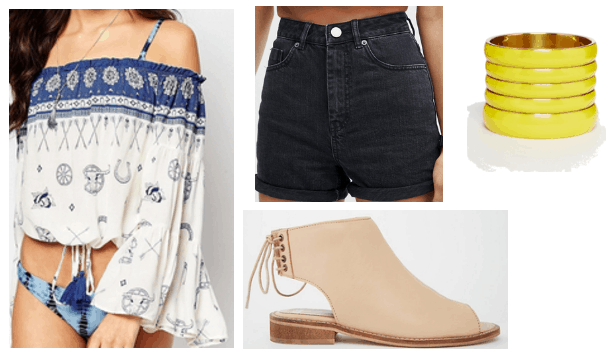 Products: Top, Shorts, Boots, Bracelets
The beachy blue printed peasant top is frilly and great for the summer. Pair it with classic cutoff shorts, a brightly colored accessory, and neutral-toned boots for a great outfit.
How to Wear a Peasant Top: Outfit 4
Products: Top, Shorts, Backpack, Sneakers
This outfit makes a cute and comfortable festival look. It's got comfy sneakers for all day wear (so important!), and a short sleeve peasant top and shorts for warm weather. I also recommend bringing a backpack to throw layers in for the night when you're waiting for the biggest act. (Check your festival's bag policy first, of course – some don't allow backpacks.)
What do you think of the peasant top trend for summer?
All of the peasant tops shown above are interchangeable with many different types of bottoms. Adding a sweater or denim jacket can change the entire look for another day. The possibilities are endless!
Do you like peasant tops for the summer, too? Are you going to be rocking the peasant top trend? Let me know what you think in the comments.