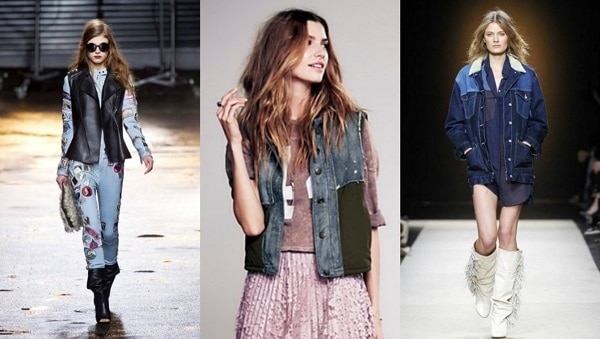 Photo Credits: 1. 3.1 Phillip Lim via ELLE, 2. Free People, 3. Isabel Marant via ELLE
The best kinds of trends are the ones that are easy to DIY, and patchwork denim is one of the season's hottest examples.
This trend is exactly what it sounds like: denim that's cut up and patched back together, frequently with patch overlays or other colors of denim. Often, this rag-tag look is intentional, but the trendiness factor is a great reason to pull out those tired, torn up jeans from the back of your closet.
Isabel Marant and other designers popularized this look by color-blocking denim a few seasons ago, but Phillip Lim is now championing the full-blown patchwork craze. If you're ready to pull out the needle and thread, get yourself a normal jacket or pair of jeans and re-work them! If you're not up for the task, there are plenty of pre-patched options out there, like the options below:
Here are a few of our favorite styles…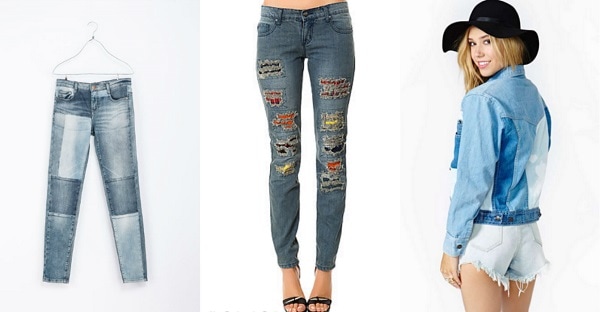 Product Information: Zara, Karmaloop, Nasty Gal
But what we really want to know is… would YOU wear patchwork denim?
Would you wear patchwork jeans, a top, or a jacket? If you love this trend, how would you wear it? Do you see this trend sticking around for awhile or hitting the breaks soon? Leave a comment below and let's discuss!