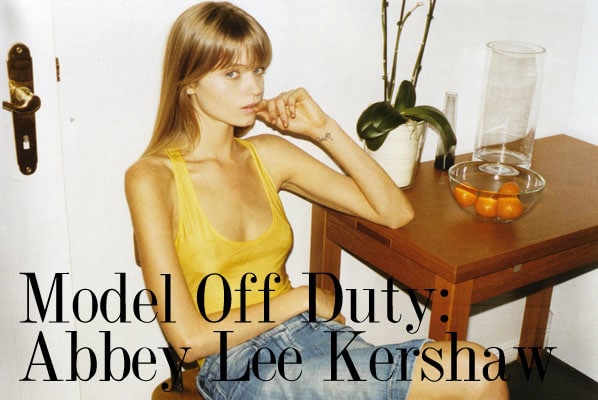 Abbey Lee Kershaw is about as anti-fashion as a model can get. If she wasn't a model, she would be an art therapist covered in tattoos. She has a nipple and nose ring. She tongued Freja Beha for Terry Richardson's camera. Her idea of a good time is drinking beer, eating salad and listening to music in her underwear. She posed nude for the infamous Pirelli calendar. And the thing she misses the most about Australia (her home country) is walking barefoot.
This isn't, of course, the side of Abbey Lee that we see on the runway. She has walked for Alexander Wang, Chanel and Rodarte (she refused to walk in Alexander McQueen's final show because of the heels) and she's graced the pages of V Magazine, Numero and Vogue Italia. But it's the clothes she wears and the things she says off the runway that make Abbey Lee so refreshing. Her style redefines the model off duty trend.
Here's a look at Abbey Lee's style and tips on how to get her look for yourself.
Lovely in Lace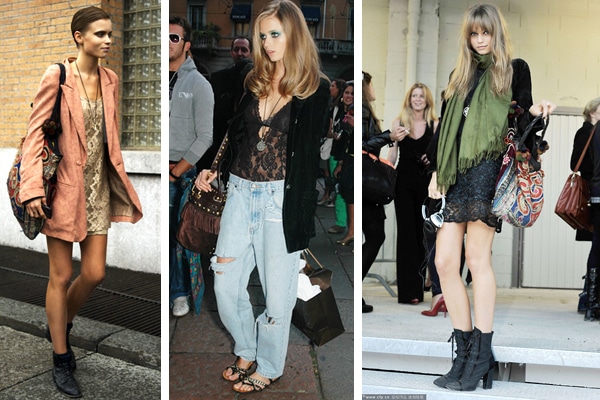 Abbey Lee wears lace more than most models. On its own, lace is romantic, sweet and demure, but Abbey Lee gives lace grunge-appeal by pairing it with leather boots, sandals, distressed jeans, scarves, long cardigans and jackets, and a hint of a bra. Abbey has a very slim frame (for obvious reasons) so her lace dresses hang a little loose. When you decide to try on a little lace, make sure it's looser rather than tighter.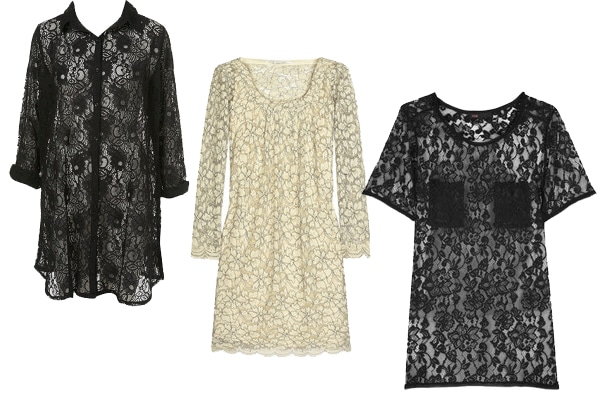 Clashing Colors, Patterns & Textures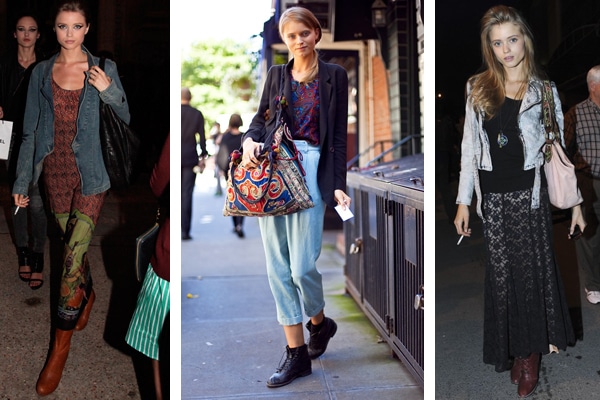 Whether its her top clashing with her handbag or her skirt clashing with her washed-out jean jacket, Abbey Lee always has something "off" about her look. She loves to mix colors, patterns and textures. You can too, just make sure that you don't clash more than three colors, patterns or textures. And make sure to throw on something solid to balance it all out. As always, go for loose rather than tight.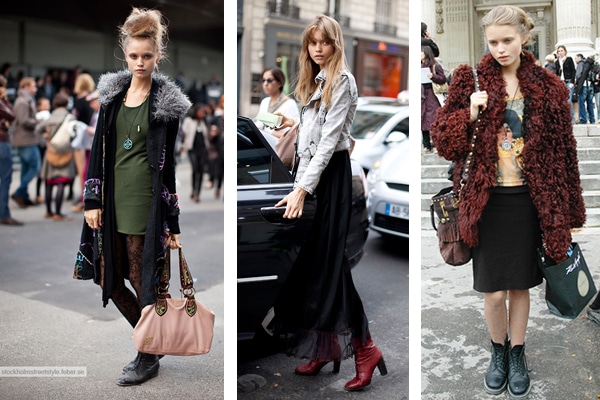 Handbag Lookalikes
Abbey Lee sports the same two (or four) handbags in these photos. One, a pale pink with a floral strap. Another, a black leather shoulder bag. The third, a fringy brown with studs. And the fourth, a colorful print. Here are four similar bags to help you get the look.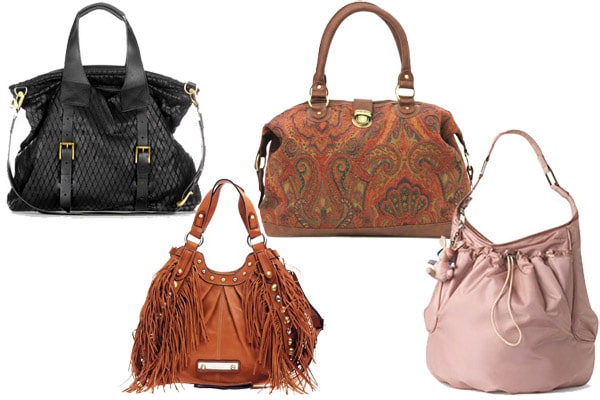 Product Information: 1, 2, 3, 4
Questions? Comments? Concerns?
What do you think about Abbey Lee's style? Would you wear any of the pieces in this post? What are your rules for clashing colors, textures and prints? Let me know with a comment.
* All photos from this website.