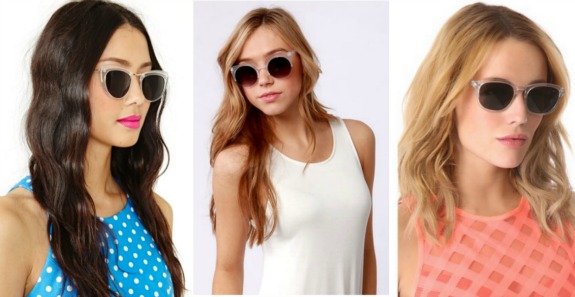 Product Information: Nasty Gal, Lulu's, and Shopbop
Sometimes the term see-through can make us cringe. An unintentionally see-through skirt or blouse is reason enough to make us tread carefully with all things transparent, but we wanted to dive right in as soon as we saw this new trend. Clear sunglasses are way cool this summer and pose no risk of accidental exposure.
The lucite trend has been around in various forms for a few seasons but it has been pretty dramatic as of late. Lucite shoes and clutches are still a bold choice for fashionistas, but lucite sunglasses are perfectly cutting-edge without being overly trendy.
Here are our favorite budget-friendly finds…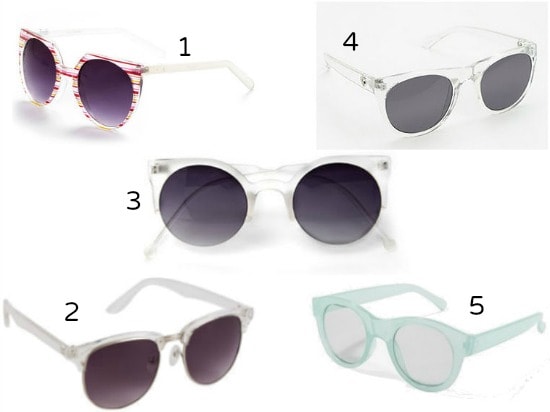 Product Information: 1. Modcloth, 2. Topshop, 3. Lulu's, 4. Urban Outfitters, 5. Forever 21
Would you wear lucite sunglasses?
Do you like the look or is it not your style? Which pair above is your favorite? What are you favorite sunglass trends this summer? Leave a comment below and let us know!