Photo Credit: Jason Wu courtesy of Elle, Neiman Marcus, PCN Photos
As we all know, in fashion, hemlines ebb and flow every season. One day miniskirts are the big thing, the next day everyone is wearing floor-sweeping maxis. Handkerchief hems, asymmetrical hems, and hi-low hems have all been popular in more recent times and if you're looking for the latest way to hem it up, why not try the latest trend-on-the-verge, jagged hems?
There is definitely something about this trend that makes one feel grungy, so if that's your style, this is the look for you. Even though jagged hemline skirts are purposeful, the deconstructed nature of these garments feels very punk. When added onto a normal sundress, the look is quite eye-catching.
A few wallet-friendly finds…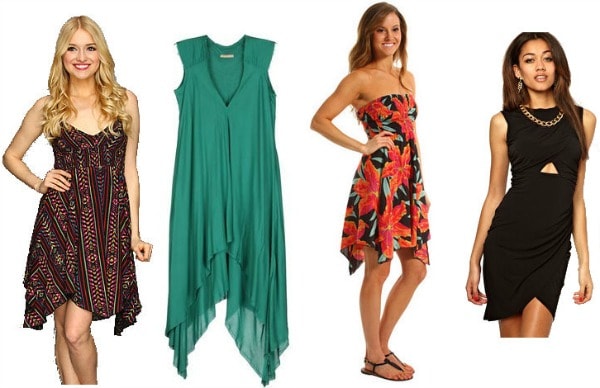 Product Information: 1, 2, 3, 4
Would you rock a jagged hemline?
Are you loving the edgy look or do you think this trend is too unpolished for your taste? Do you think jagged hems will fall out of style quickly or will they stick around? Do you have any dresses or skirts with uneven hems? Leave a comment below and let's discuss!