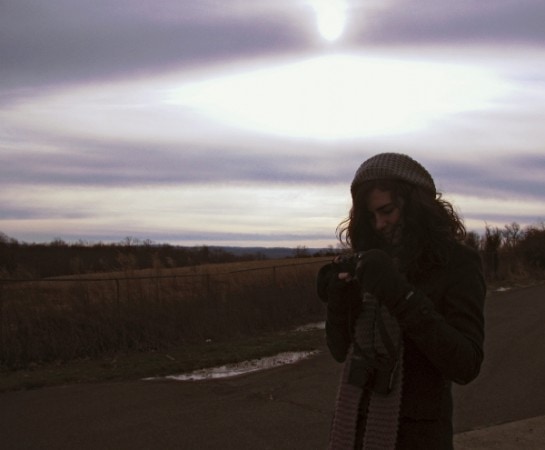 Last week I wrote an article about the top five winter coat trends. Since I got such great feedback, I decided to expand on my post and write about how to wear each winter coat trend and provide some outfit ideas for each.
Here are some examples of how to wear some of winter's trendiest coats:
How to Wear a Camel Coat: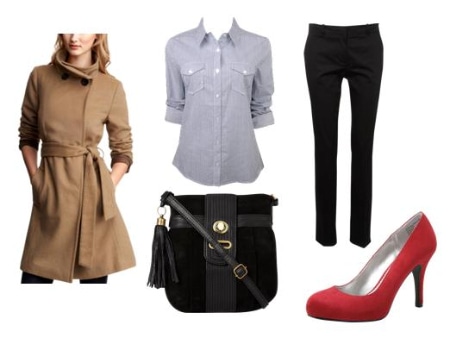 Coat, Shirt, Pants, Bag, Pumps
Since camel coats are so timeless, pair one with an outfit that's classic with twist. For this look, pair a light blue button-up oxford shirt with some basic black pants. Add a cool textured cross-body bag and some bold red pumps. The red looks great when paired with camel and will add a fun pop of color to your outfit.
How to Wear a Military Coat: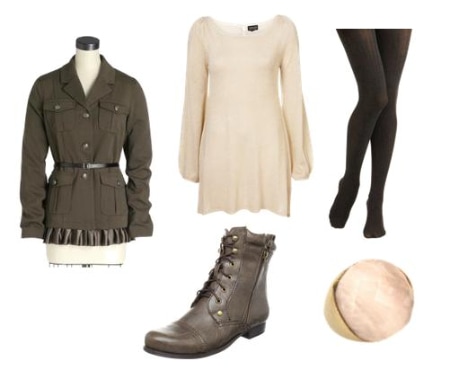 Coat, Dress, Tights, Boots, Ring
When wearing a military coat, I think it's fun to mix it up by pairing the utilitarian piece with something softer and more feminine. That's why I love the contrast between this coat and luxe dress. When worn with some warm tights, it makes this outfit perfect for cooler weather. Finish the outfit with some lace-up boots and a cocktail ring for that perfect mix of tough and girly.
How to Wear a Brightly Colored Coat: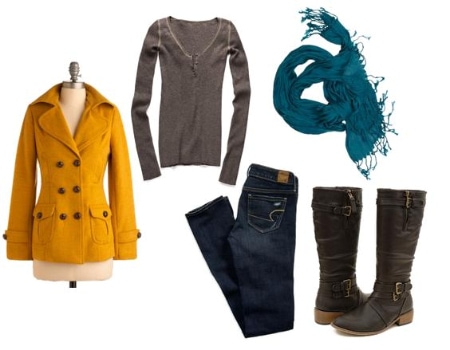 Coat, Top, Scarf, Jeans, Boots
This is a great example of a casual yet stylish outfit to wear to class. A neutral-colored henley and jeans are always comfortable choices and some sturdy boots will amp up the style. This yellow coat with brighten up the entire outfit and when paired with this gorgeous teal scarf, will make a bold impact.
How to Wear a Cape Coat: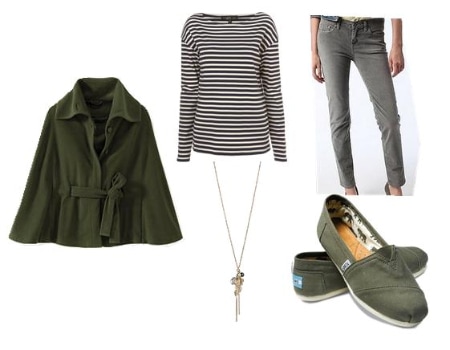 Coat, Top, Pants, Necklace, Shoes
Cape coats are super voluminous, so the key to rocking this trend is to keep the bottom half of your outfit streamlined to balance out the volume. For this look I chose some gray cords and a fitted striped top. Add some comfortable TOMS and a delicate necklace to create a perfect everyday ensemble that's balanced and chic.
How to Wear an Animal Print Coat: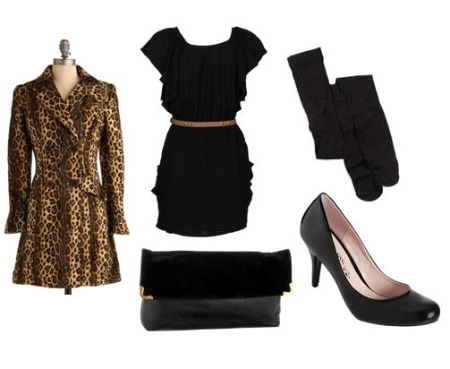 Coat, Dress, Tights, Clutch, Pumps
A fierce animal print coat is perfect for a night out. Here, I created an evening look that won't overpower the coat, using a classic belted LBD and some patterned tights. Accessorize with a two-toned clutch and black pumps and you'll be sure to stand out wherever you go — in the best possible way!
What do you think?
What do you think of these outfits? Which one is your favorite? How do you wear your winter coat? Be sure to leave a comment and let me know your thoughts!