This post may contain affiliate links, which means we may receive a commission if you purchase through our links. Please
read our full disclosure here
.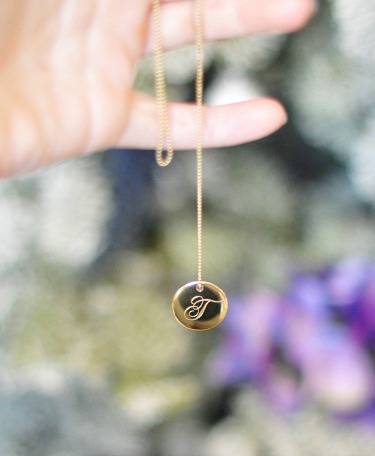 If there's one thing I'm overtly obsessed with, it's monograms. I feel the need to have my initials marked on everything – kind of like when I had to write my name in permanent marker on every belonging in elementary school.
Maybe it's the personal touch it adds to my outfits or maybe it's the fancy feel a monogram adds to any piece – either way, I can't get enough. Monogramming has increased in popularity recently, so now my obsession is a little more acceptable. Sort of. Like Reese Witherspoon once said, "If it's not moving, monogram it!"
So, maybe you're new to the idea of showcasing your initials on everything. Not to fear! Below, I've created two stylish and wearable looks featuring monogrammed accessories. Scroll down to see them both:
Initially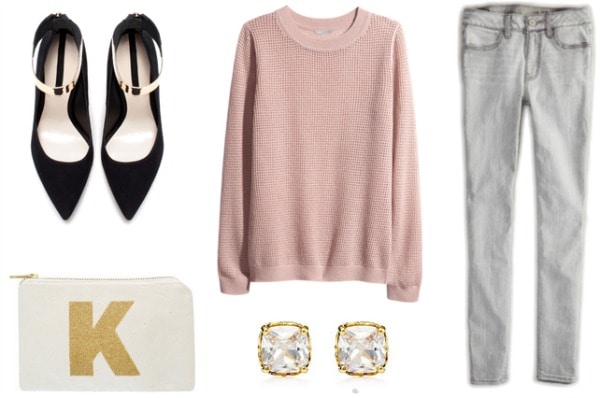 Top, Jeans, Shoes, Bag, Earrings
Accessories are the perfect way to feature your monogram, whether it's on a bag, a scarf, or even a headband! You can rock a low-key luxe look featuring an initial accessory with ease. Wear a blush pink sweater over grey skinny jeans for a feminine feel, and slip on a pair of pumps for added glamour. Complete the ensemble with faux diamond earrings and a cute pouch with your initial for a personal touch.
Love Letters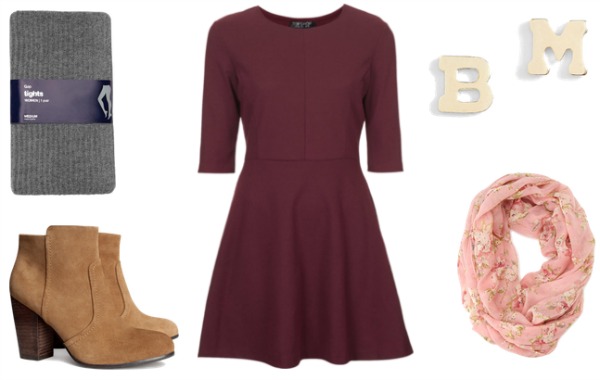 Dress, Shoes, Scarf, Tights, Earrings
Another way to represent your letters is through initial jewelry. (Regina George's initial necklace, anyone?) If you're looking for a soft, romantic outfit that features a more understated monogram, look no further than this getup. Wear an oxblood skater dress over knit sweater tights, then add ankle booties for a trendy twist. Letter stud earrings add the right amount of personalization, while a floral scarf adds a bit of whimsy to this chic outfit.
What do you think?
Are you a fan of monograms? Do you like personalizing your everyday outfits? Would you wear any of the looks above? Which outfit is your favorite? Would you like to see more posts like these in the future? Let me know in a comment below!