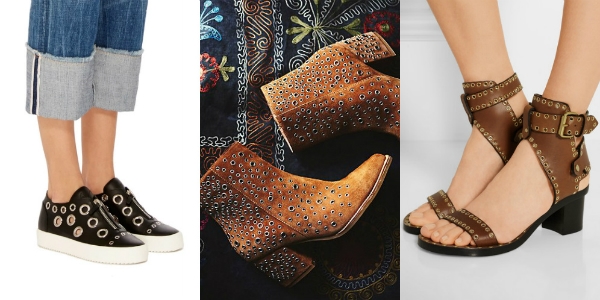 When it comes to edgy embellishments, we nearly always say "yes!" And this latest incarnation has us excited. Grommets (metal eyelets) are a practical tool. However, designers have been tacking and stapling them onto shoes as an eye-catching detail and we expect to be spotting them everywhere this spring.
It may be time to say "sayonara" to studs and move onto grommets! Some designers have been using large grommets to really draw attention to footwear, while others are using small ones that look almost like a pattern. Either way, we can't get enough of these grommet-ized shoes.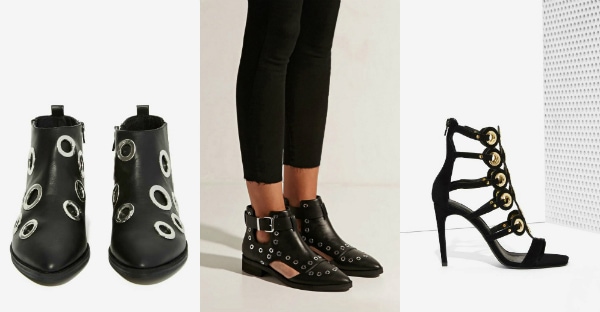 Would you wear grommet-embellished footwear?
Do you prefer the larger grommets or smaller ones? How would you wear them? Comment below and let us know!