This post may contain affiliate links, which means we may receive a commission if you purchase through our links. Please
read our full disclosure here
.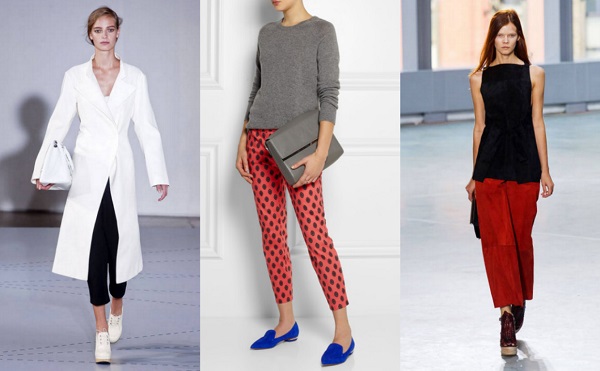 Photo Credits: 1. Jil Sander via ELLE, 2. J. Crew via Net-a-Porter, 3. Proenza Schouler via ELLE
Whether you call them highwaters, cropped pants, or flooders, these ankle-grazing trousers are coming back in style with a vengeance. Had a genie granted you a wish to NYFW and plopped you in the front row of practically any fashion show, you would have seen these short pants strutting down the runway.
Not sure what the difference is between capris and flooders? The capri pant generally ends halfway between the knee and ankle, while these pants stop about 3/4 of the way past the knee. To be entirely honest about it, you can tell flooders apart because they look like normal pants that seem just a little too short.
Donning these pants during the Polar Vortex would not be a practical move… after all, nobody wants cold ankles. But I'm willing to bet that they will be all over the streets – and your campus – come spring.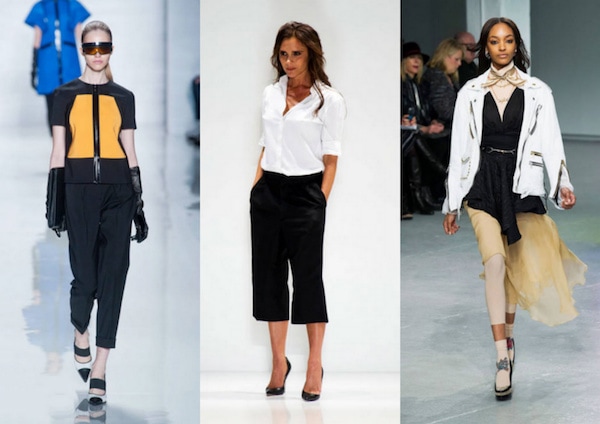 Photos Courtesy of ELLE: 1, 2, 3
Would you wear flooder pants?
Or is this style a little too hipster-ish for your taste? Will cropped pants be quick to go out of style or do you think they are around to stay? Let us know how you feel about them by commenting below.