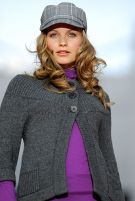 The second biggest color trend for Fall 2007 (after the grey trend, of course) is purple. Jewel tones in general are huge this season, but purple is definitely the most popular.
Purple is one of my favorite colors ever and I'm so excited to see it as a trend this fall. I'm also excited because purple looks fabulous when paired with grey, black, white, or even brown. It's a totally versatile color that really works in most outfits.
The hottest shades of purple for you to wear this season are the darkest. Some people can also get away with brights, but I personally think the more muted shades are better for fall.
* Left photo by SirCharlie on Flickr.
Shop the Purple Trend: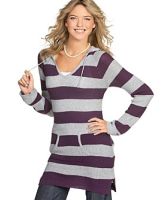 As always, I want to know your opinions on this trend! Are you loving purple as much as I am, or are you sick of it already? Do you think there's another color that's hotter this season? I want to hear from you! Sound off in the comments.