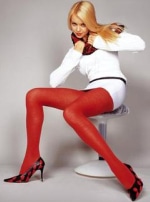 While you're rocking your summer dresses and skirts into the fall, you're going to want something to keep your legs warm. Wouldn't it be great if your legwear could not only be functional, but could also be an extension of your fabulous outfit? Oh wait, it can.
That's where another one of fall's hottest trends comes in! This season, designers are taking the opaque tights trend of last year to the next level. This year, the hottest types of tights for fall come in interesting patterns or jewel-tone colors.
Ready to see more? Keep reading to find out why this is one trend you're going to love for fall.
Runway Inspiration
Here's some runway inspiration to give you some ideas on how to wear patterned and colored tights. As you'll see in the photos below, most of the designers this season paired tights with mini dresses and fabulous high heels.
Think about how you might want to wear patterned & colored tights while you look at the pictures. What would you wear, and what would you do differently?
Photos courtesy of Style.com.
Patterned & Painted Tights
Designers like Chanel, Anna Sui, and Emma Cook are just a few fans of patterned tights for fall. Each of them incorporated painted images or texture into their tights for a completely unique look each time. Click the images below to enlarge!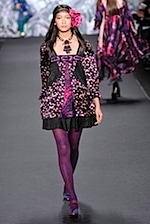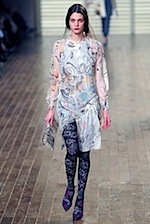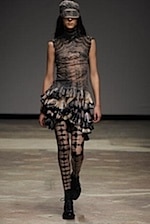 From Left: Anna Sui, Chloe', Emma Cook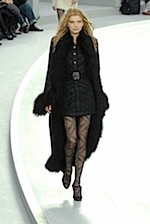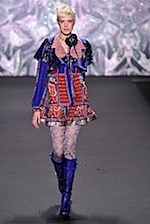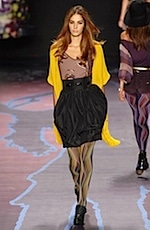 From Left: Chanel, Anna Sui, Miss Sixty
Solid-Colored Tights
The black opaque tights of last year are still going strong, but now they are accompanied by this year's hottest tight colors – jewel tones and greys. Designers like Burberry Prorsum, Luella, and John Galliano all used fall's fabulous colors in their tights for a look that was grown-up yet still fun. If you ask me, that's part of what makes it such a perfect trend for college.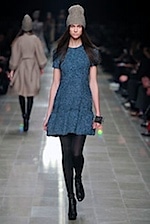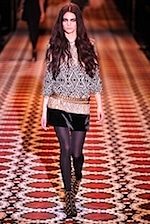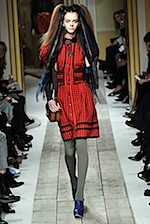 From Left: Burberry Prorsum, Gucci, Luella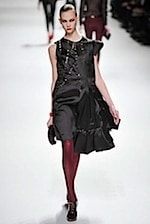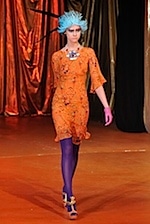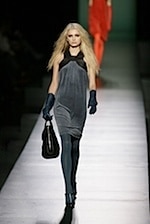 From Left: Viktor and Rolf, John Galliano, Jean Paul Gaultier
Cute Patterned & Colored Tights
If you love this look and want to buy some cute tights for fall, here are some great, inexpensive pairs that I found. Looking like you stepped off the runway isn't difficult with prices like this.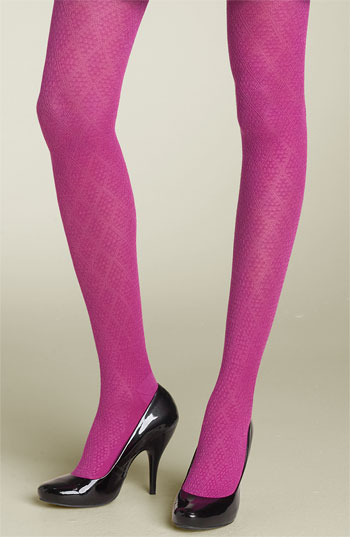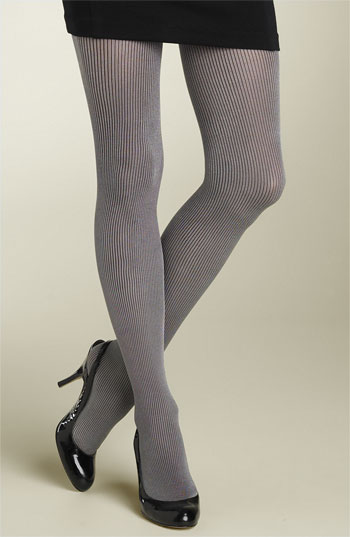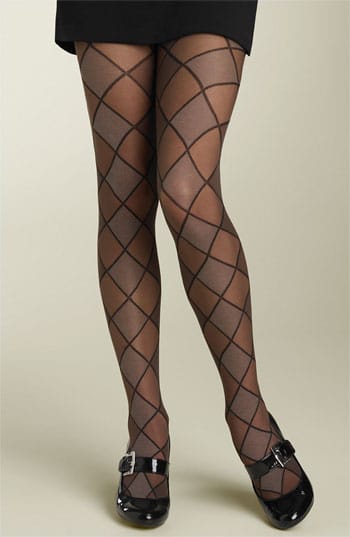 From Left:Juicy Couture Diamond Pointelle Tights ($42.00), Nordstrom Pinstripe Tights ($11.90), Nordstrom 'Heather Hip' Diamond Tights ($11.90)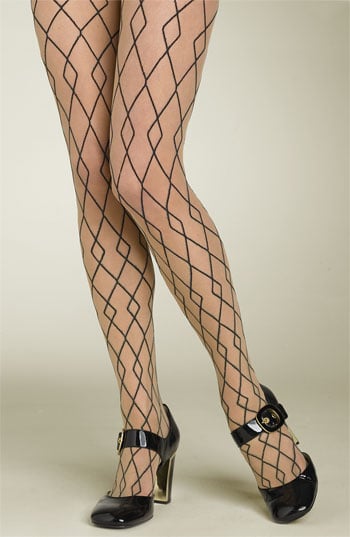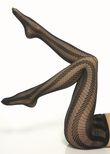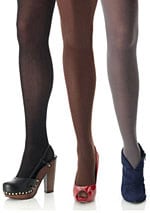 From Left:Nordstrom Double Diamond Tights ($12.00), Zig Zag tights ($10.00), Tights – Set of 3 ($7.99)
What do you think?
How do you feel about this trend? Do you think you'd wear patterned tights or not this year? I want to hear what you guys think, so leave some comments.
Also, be sure to check back again soon for some more hot fall fashion trends!