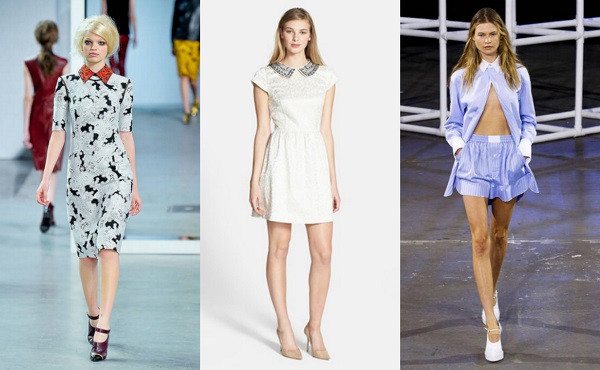 Photo Credit: Derek Lam, Nordstrom, Alexander Wang
The past few seasons have brought a variety of changes to the traditional collar. From removable collars to jeweled collars, these once-humdrum elements have taken on a life of their own as an accessory of sorts. Trendiest this season? The contrasting collar.
The concept is basic: a contrasting collar pops against the color or print of the rest of the garment. White shirts with black collars are pretty common these days, but now a variety of unique colors and styles are available.
Personally, I'm coveting the Derek Lam dress above and the first Nasty Gal blouse shown below. As shown in those two examples, a contrasting collar paired with a print makes such a bold statement – here at CF, we cannot get enough of this look!
A roundup of budget-friendly contrasting collared tops…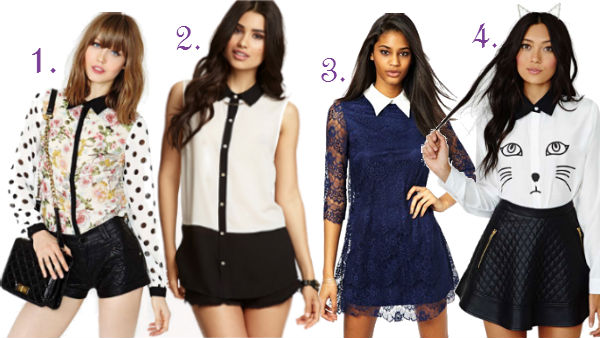 Product Information: 1 – Nasty Gal, 2 – Forever 21, 3 – ASOS, 4 – Nasty Gal
Would you wear a contrasting collared shirt or dress?
Do you have already have a piece with a bold collar? Do you see this trend sticking around long-term or is it a short-lived fad? Let us know by leaving your thoughts in the comment section!