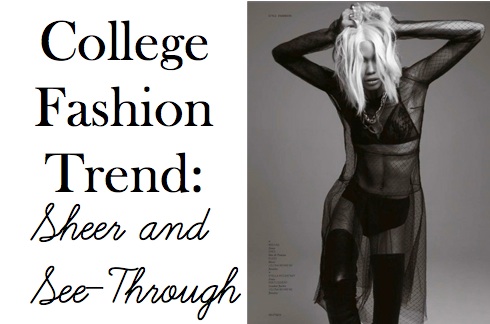 As we reported a few months ago, this spring, lingerie-inspired clothing is all the rage. This includes sheer and see-through fabrics that are being incorporated into tops, dresses, and more! Many designers featured loose, sheer fabrics in their designs for this spring, but now the trend has officially hit the mainstream – I've been noticing sheer pieces appearing all over campus.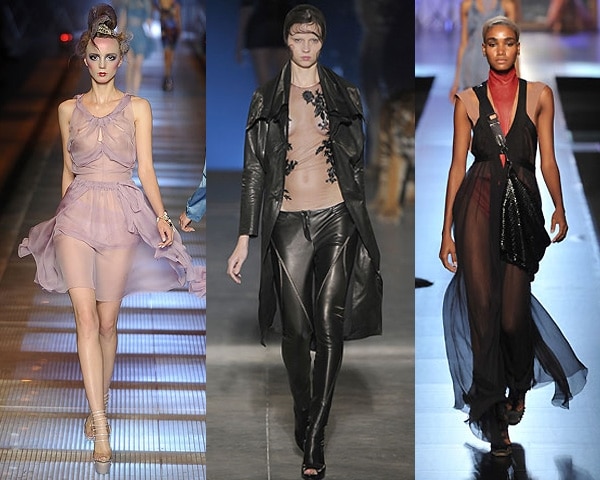 Living in Arizona, I am all for loose, breezy fabrics, but no matter where you live or what the weather is like, you can definitely incorporate this trend into your wardrobe. Let's review some examples of budget-friendly options that are available right now!
American Apparel
American Apparel has a lot of sheer options, most of which include lace and rich colors such as plum and navy. Here are a few of my favorites: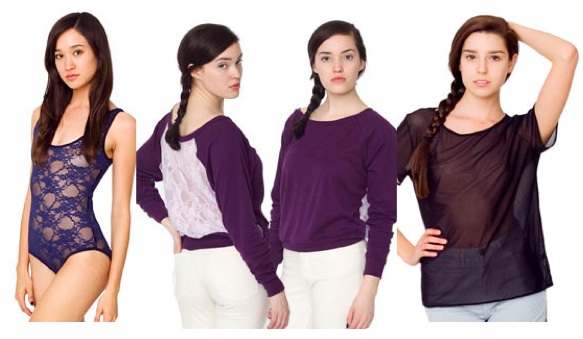 Urban Outfitters
Urban Outfitters' sheer and see-through items give a more noir type vibe. Most of the items they have are dark and/or gray, which is great if your aesthetic is on the darker side.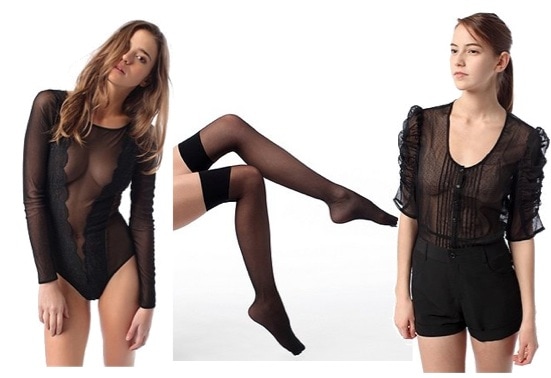 Sample Outfit
Now that you've gained some information on the sheer trend, here's an example outfit to show you how to put it all together!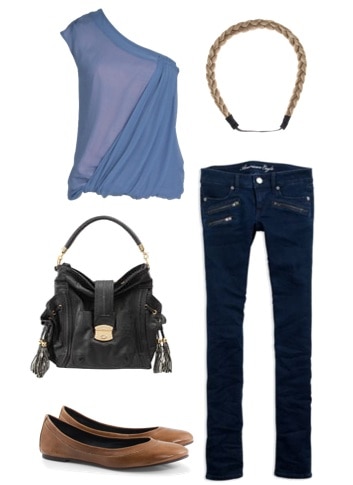 Products: Top- Piperlime, Jeans- American Eagle, Flats- Zenggi, Bag- Dorothy Perkins, Headband- Peacocks
A Penny for Your Thoughts…
What do you think of this trend? Are you happy that sheer and see-through fabrics are officially popular for Spring and summer? How do you wear the sheer trend? Leave a comment and let me know.