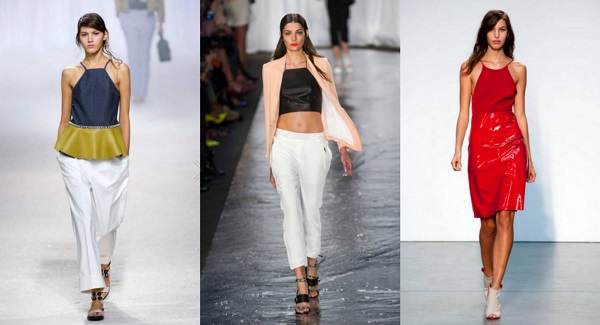 Spring 2014 Runway photos courtesy of ELLE: 3.1 Philip Lim, Rag and Bone, Thakoon
Some pretty amazing things came out of the 1990s. We'll always remember The Backstreet Boys, jellies, and slap bracelets fondly. Now, the decade of many of our births is creeping back into the fashion world. Bib tanks, a very popular style in the '90s, are going to be all over campus this spring.
To put it simply, bib tank tops, well, look like bibs. Typically spaghetti-strapped, these high-neck shirts create dramatic lines across the chest. And if you're loving this look, there are so many styles to try: From crop tops and peplum to lace and patterns, it seems there is a bib tank for every taste.
Are you ready for the resurgence of the bib tank top? We are digging this trend, and can't wait to try out a pretty style like the ones below.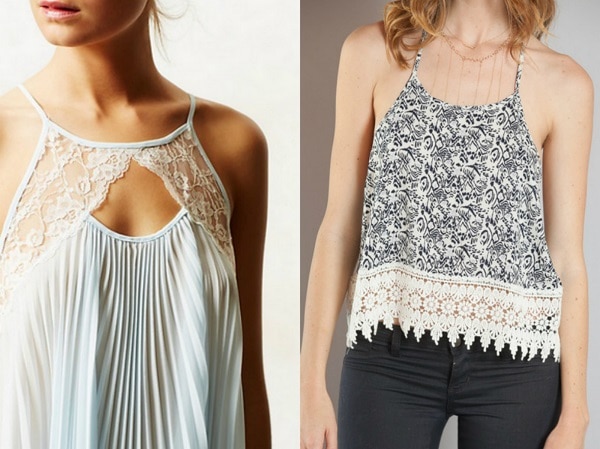 Anthropologie, The Oxford Trunk
We want to know how you feel about bib tanks!
Are you on board with this trend? Do you have any bib tanks? How would you wear them? Let us know by leaving a comment below.