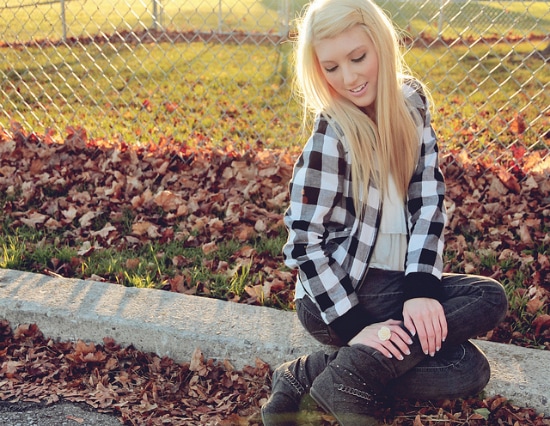 If you've been keeping up with CF over the past few weeks, you'll know we've been showcasing the best in fall fashion in order to prep you for the upcoming change of seasons. We've informed you about the hottest fall 2011 fashion trends, clued you in on the hottest fall colors, shown you some cute back-to-school handbags and told you all about fall's most popular denim styles. So, what's up next? Shoes, of course!
It seems like autumn was just made for sporting cute shoes, and this year's offerings are definitely of the cute variety. There are SO many awesome styles out right now — you'll definitely want to pick up a new pair of shoes or two for fall!
Want to learn more about Fall 2011's best shoe trends? Read on to discover five of fall's hottest footwear trends as well as our top picks for back-to-school shoe shopping:
1. Heeled Loafers
After being featured heavily on the Fall 2011 runways, all things menswear-inspired are hot for fall. Shoes, of course, are no exception. The trendiest type of menswear-inspired footwear for fall is the heeled loafer.
These shoes have the same masculine look as loafers, but with the feminine shape of a pair of pumps — such a fresh take on a classic! We think they're super-versatile too. You can dress them down with a pair of jeans or pair them with your favorite dress for a pretty nighttime look.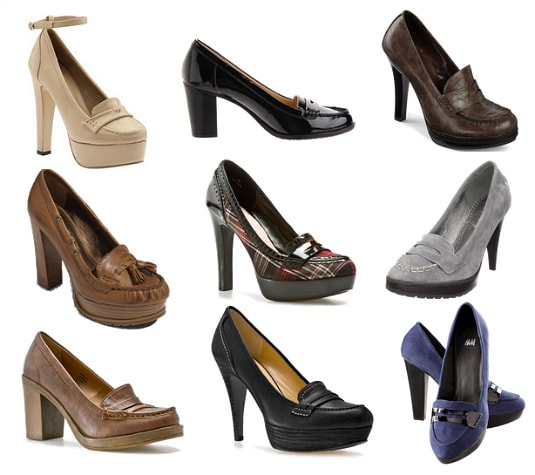 Top: Charles Albert Loafer- Piperlime, Slip-On Loafer- Endless, Jalisa Pump- JCPenney
Middle: Bishop Pump- Nordstrom, Plaid Loafer- DSW, Penny Pump- Endless
Bottom: Loafa Pump- DSW, Ambure Pump- DSW, Blue Loafer- H&M
2. Wedge Ankle Boots
Boots are always a popular choice for fall, but this season is all about the wedge ankle bootie. These are definitely the kind of boots you want to show off! Tuck them into your favorite pair of jeans or pair them with a skirt or dress à la Quinn Fabray to make a stylish statement.
Want to up the style quotient another notch? Look for lace-up or buckled wedge booties, as both embellishments are über-trendy at the moment.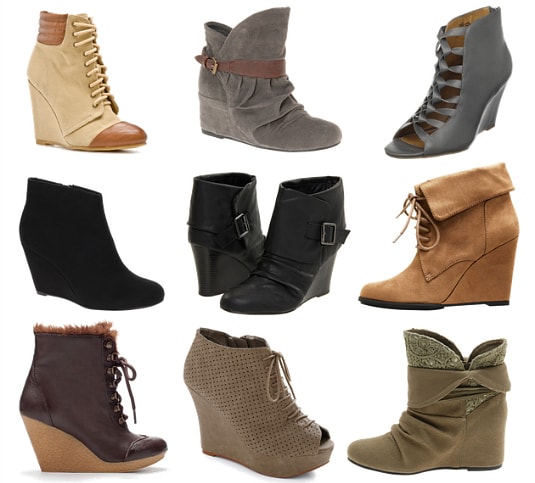 Top: Gretchen Wedged Bootie- DSW, Pirnie Boot- Aldo Shoes, Innis Ankle Boot- Endless
Middle: Allo Side Zip Boot- ASOS, Virtual Ankle Boots- Zappos, Tenley Lace-up Wedge Boot- Payless
Bottom: Wedged Ankle Boots- Zara, Malibu Creek Wedge- ModCloth, Coylar Ankle Boot- Aldo Shoes
3. Suede Flats
Looking for a not-so-basic pair of flats? Try a pair in this season's must-have fabric: suede. This soft and pretty material makes for a great pair of stylish flats that will carry you throughout the fall and winter.
There are so many options out there right now in regards to colors and styles, so you're sure to find your perfect pair! And of course, whether you choose a real or faux suede, you'll have a pair of luxe and comfortable shoes for fall.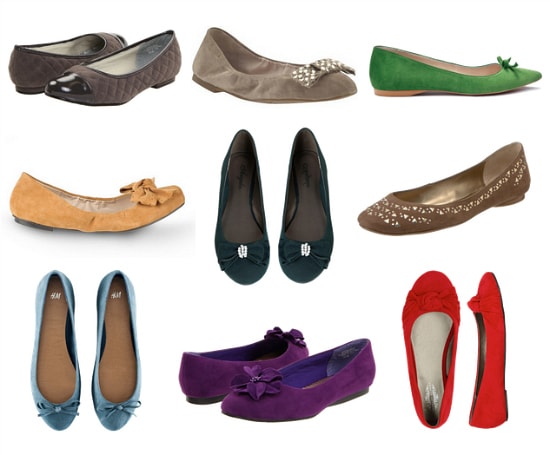 Top: Grey Velvet Suede Flats- Zappos, Leona Flats- Piperlime, Green Pointed Ballet Flat- Zara
Middle: Katy Suede Bow Flats- Lord & Taylor, Forever & Evergreen Flats- ModCloth, Lianna Flats- Endless
Bottom: Blue Suede Flats- H&M, Purple Velvet Suede Flats- Zappos, Knotted Faux Suede Flats- Wet Seal
4. Stacked Heels
If you're a girl who likes classic-yet-trendy pieces, you'll probably love stacked heels. In case you didn't know, stacked heels are shoes that give the illusion of thin layers of stacked wood (hence the name) and you'll be seeing them e-v-e-r-y-w-h-e-r-e this fall.
Whether you like ankle boots, cowboy boots, wedges or pumps, there's a stack-heeled equivalent available in stores right now. Also, since these shoes have a chunkier heel than average, they're the perfect choice if you aren't a seasoned pro at walking in high heels.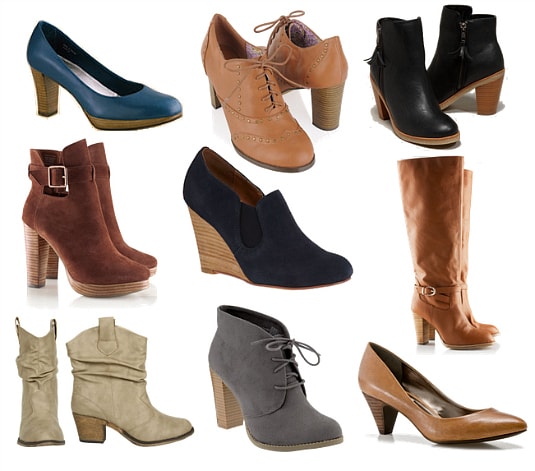 Top: Stacked Heel Pumps- L.L. Bean, Studded Oxford Heels- Forever 21, Side-Zip Booties- AEO
Middle: Suede Boots- H&M, Made in the Suede Wedge- ModCloth, Knee-High Boots- H&M
Bottom: Short Cowboy Boots- Wet Seal, Sueded Oxford Boots- Old Navy, Sadee Pump- DSW
5. Leopard Print
Want to stand out in a sea of solid-colored shoes? Check out some footwear adorned in one of this season's "it" prints: leopard!
If you're looking to create a bold look or just want to add a little something extra to an everyday outfit, leopard print is the way to do it. Plus, with all of the cute styles out right now, it's hard not to find a pair of leopard shoes that matches your personal aesthetic: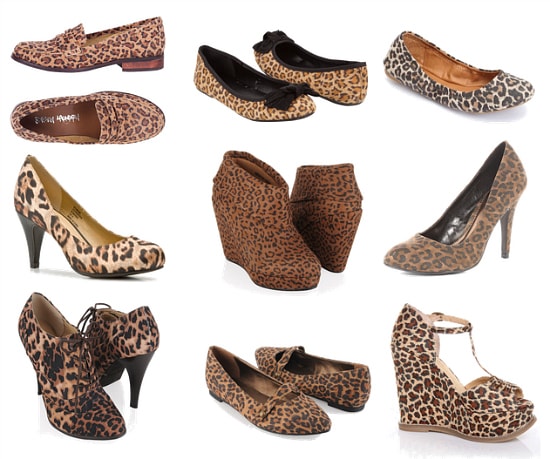 Top: Leopard Loafer- Delia's, Leopard Bow Flats- Tilly's, Emmie Ballet Flat- Lucky Brand
Middle: Leopard Heels- DSW, Suedette Leopard Wedges- Forever 21, Pointed Pumps- Dorothy Perkins
Bottom: Lace-Up Pumps- Forever 21, Leopard Print Flats- Forever 21, T-Strap Platform Wedges- LuLu's
Your thoughts?
What do you think of these fall 2011 shoe trends? Which ones do you like best? Any trends you'll be skipping this fall? Let me know what you think by leaving a comment below!