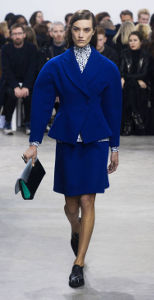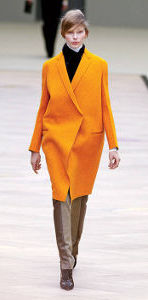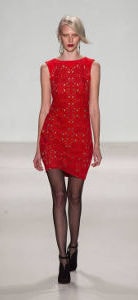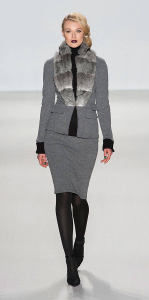 With autumn quickly approaching and New York Fashion Week just around the corner, fall trends are starting to crop up everywhere. So how can you incorporate some seasonal trendiness into your wardrobe? Well, one of the easiest ways is to mix in some new colors.
Pantone has already released its Fashion Color Report for Fall 2014, so you can check out the top 10 colors from this season's runways. Primary reds and yellows, rich blues, and flirty pinks and purples are some of the hottest colors right now.
To help you update your wardrobe and shop for back-to-school, I've pre-picked some stylish fall clothes and accessories in my top 5 Pantone colors. Just scroll on down to see which color most tickles your fancy:
1. Radiant Orchid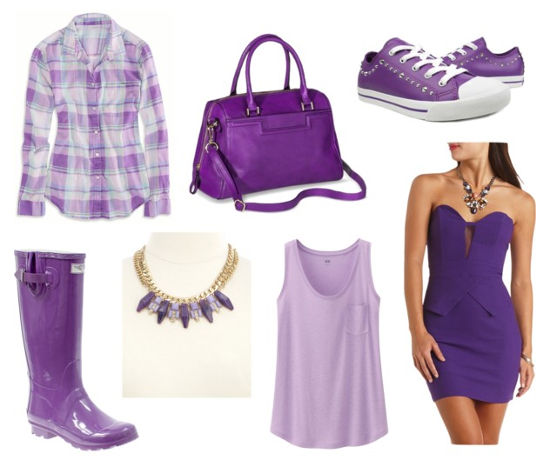 Product Info: Shirt, Bag, Sneakers, Boots, Necklace, Tank, Dress
As Pantone's official "Color of the Year," Radiant Orchid is a must-have for your fall wardrobe. If you absolutely love this shade of purple, make a bold statement with a structured dress for a night out or incorporate a fun pop of color with orchid rain boots. If you're a little color-shy, try a tank in a lighter tone of purple or a subtle jeweled necklace.
2. Royal Blue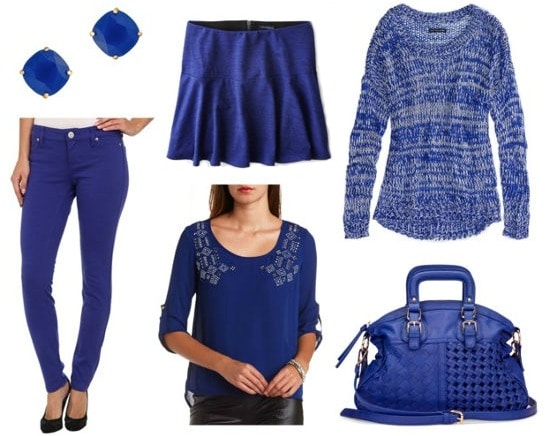 Product Info: Earrings, Skirt, Sweater, Pants, Blouse, Bag
Royal Blue and other deep, rich hues are always a good bet for fall. As the name suggests, this particular shade gives off a luxurious and upscale feel. If you want it to make more of a statement, try a pair of blue skinny pants or a blue handbag. For a subtler touch, try a knit sweater with streaks of blue or a delicate pair of stud earrings.
3. Aluminum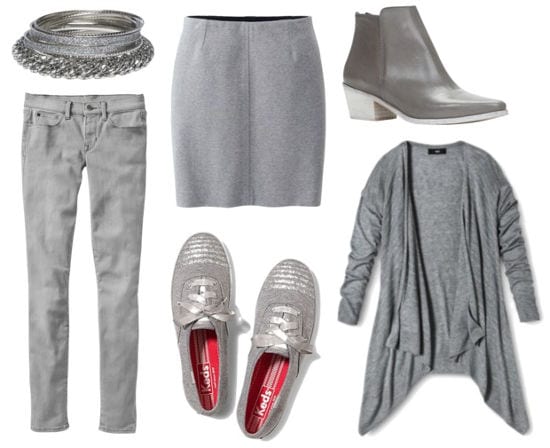 Product Info: Bracelets, Skirt, Boots, Jeans, Sneakers, Cardigan
While bright, bold colors are always fun, I never forget to save a place in my closet for some go-with-everything neutrals. This fall, aluminum gray is the go-to. For a trendy touch, try a pair of gray-washed jeans, which are a nice change from your typical denim. If you want a classic piece that won't go out of style, try a draped knit cardigan or a gray pencil skirt.
4. Aurora Red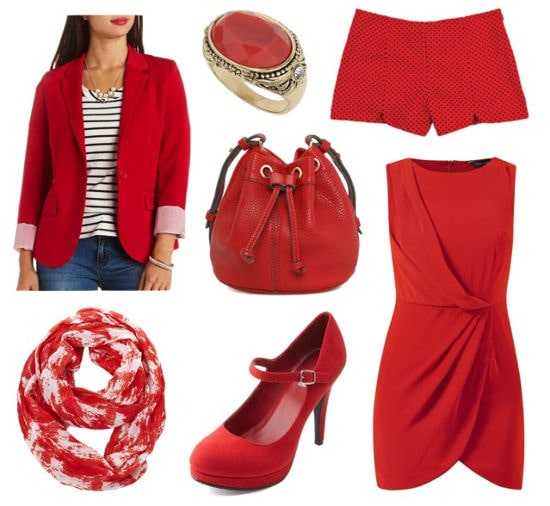 Product Info: Blazer, Ring, Shorts, Bag, Scarf, Heels, Dress
Aurora Red is an eye-catching, classic shade of red that every fashionista should include in her wardrobe. For fun nights out, you can never go wrong with a figure-hugging red dress or a cute pair of red heels. For a more adventurous look, try a pair of vintage-inspired high-waisted shorts or a bold red blazer.
5. Misted Yellow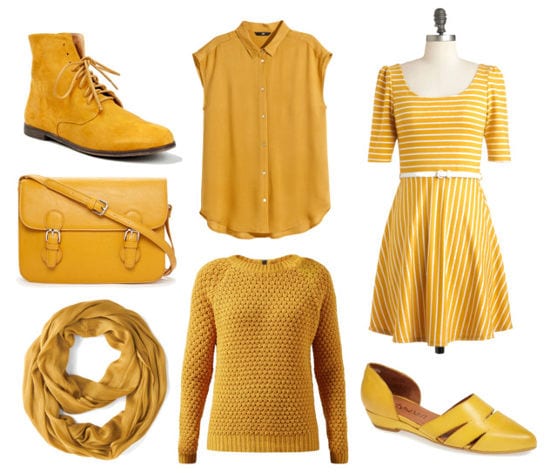 Product Info: Boots, Blouse, Dress, Bag, Scarf, Sweater, Flats
Misted Yellow is my personal favorite of the bunch, because it's the perfect summer-into-fall transitional color. If you just want a little pop of yellow, try an infinity scarf, satchel bag, or pair of cutout flats. But if yellow is your absolute fave, go for a sweet striped dress or comfy knit sweater.
Thoughts?
Which fall color trend is your favorite? What other tones would you pair with these colors? Which piece would you add to your fall wardrobe? Let us know in the comments!