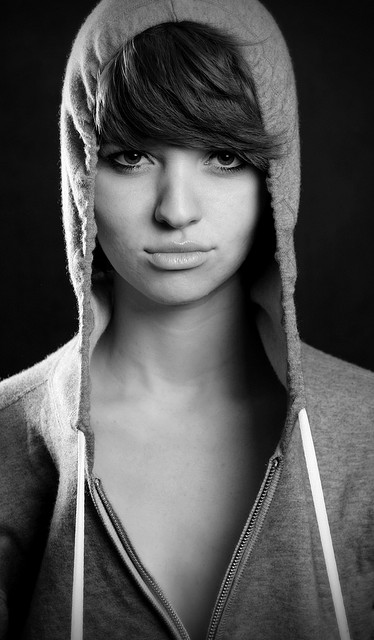 Welcome to the latest edition of Ask CF! Every few weeks, we select a reader fashion question and answer it here on the site. Do you have a specific fashion question for us? Scroll to the bottom of this post to learn how to send it our way!
Ask CF Question
Hello,
I'm five years post undergrad and now looking to get a gift for my college freshman sister in law. Any ideas? Are VS PINK sweats in school colors still acceptable? She goes to school in Iowa.
Thanks!
NS
Our Response
Dear NS,
Loungewear and activewear are always great gifts for college students. As you probably remember, that's pretty much the uniform for sleeping and hanging around your dorm! And if your giftee likes to exercise? You can't go wrong.
So, to answer your question – yes, school-colored loungewear is still in. These days, most fashion girls don't wear these items head to toe like they may have in your day, but instead we love to mix them into our wardrobes to create something unique. We also love general loungewear that may not incorporate school colors, so keep that in mind. (Cute non-school loungewear makes a more versatile gift!)
Below, I'll show you a few cute school color options from the VS PINK line (I'll use Iowa State as an example since you didn't specify her school), then we'll get a little more creative and style up some loungewear into cute outfit ideas, which make great alternative gifts. Enjoy!
Cute School-Color Loungewear Items to Gift: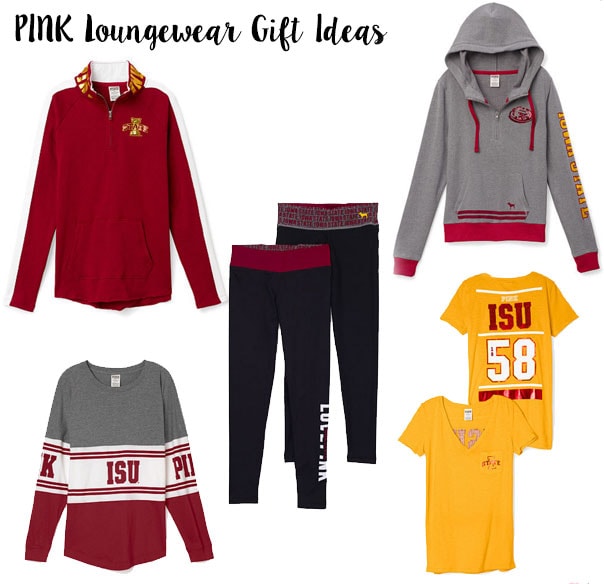 Products: Sweatshirt (top left), Sweatshirt (top right), Leggings, Long Sleeve Top, Short Sleeve Tee
Victoria's Secret PINK items are always a solid idea for someone who goes to a college with its own PINK designs, like ISU for example. I love these options because of how much pride (and glitter) VS incorporates into their collegiate line. These are especially popular among female college sports fans, so take that into account with your giftee.
School spirit can be taken to a whole new level with these pieces, and these items are perfect to mix and match with other items she may already have in her closet (jeans, t-shirts, plain leggings, etc.).
2 Ways to Wear School-Colored Loungewear:
Now that we've seen some ready-to-buy items, let's get a little more creative!
Below, I've created two outfit ideas to prove you don't have to invest in college logo items to show spirit or impress your student giftee. If you want to get more unique with your gift, most college students love stylish loungewear, so you can't go wrong.
Here are the two outfits:
School Colors Outfit: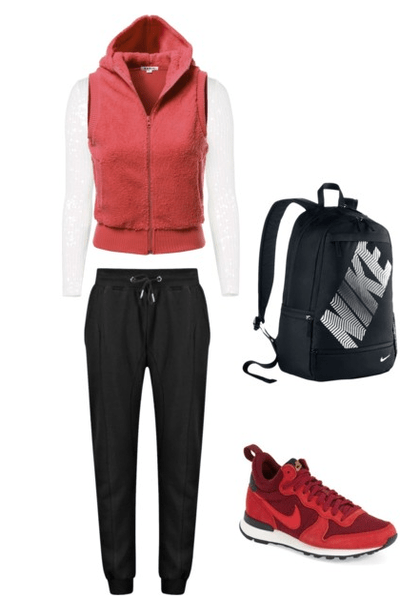 Products: Sweater, Vest, Joggers, Backpack, Nikes
This outfit is another great idea. If she already has clothing with her school's name on it, buy an outfit that coordinates with her school, but can be easily worn with different items. Again, I chose ISU's colors as an example.
A nice, warm colorful vest overtop a long sleeve sweater will keep her warm. Pair this with a neutral pair of joggers (black, grey, etc.). The point of this outfit is taking basics and making things a little more interesting with color.
Also, like I mentioned above, activewear accessories, like tennis shoes or backpacks, are great presents too!
Stylish Activewear: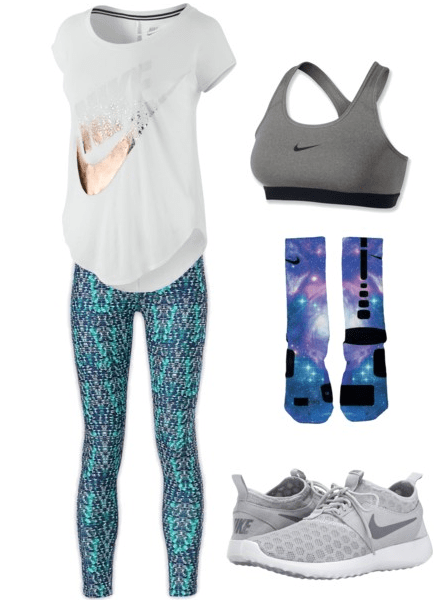 Products: Graphic Tee, Sports Bra, Leggings, Sneakers, Socks
This outfit idea is perfect for hitting the gym (or hanging out in your dorm while watching Netflix – we won't tell).
The comfy white tee paired with a sports bra offers comfort while the printed leggings give the outfit a fun twist. Sometimes, we tend to think that the focus of an outfit always has to be the top, where that isn't the case at all. These leggings (which would make a fab gift) are proof.
Again, fun accessories like printed galaxy socks and neutral tennis shoes are fantastic gift ideas – I'd be really excited to receive any of these pieces!
Do you have a pressing fashion question? Ask away!
Is there a piece in your closet that you never know how to style? Do you have an important event coming up? Is there a certain trend that is completely lost on you?
If you have a question you want to see answered in this column, just send it on over via email to askcf @ collegefashion.net and one day you might see your question answered right here on the site!
Please note: We get A LOT of email and unfortunately we will not be able to respond to every single question. However, we will read through each question and then decide which ones will be most helpful to the most readers. Thank you for your understanding.
What do you think?
Do you like wearing loungewear? What's your favorite loungewear item? Do you like the outfits I picked out? Let us know in the comments!