Fall is finally in full swing and with crazy sales happening every weekend (seriously, our deals lists get better every week), now is a great time to pick up the pieces you'll want to wear nonstop for next few months.
Below, I've listed my five favorite fall 2015 fashion trends for college girls. Add these to your shopping list and your closet will thank you!
The Ribbed Knit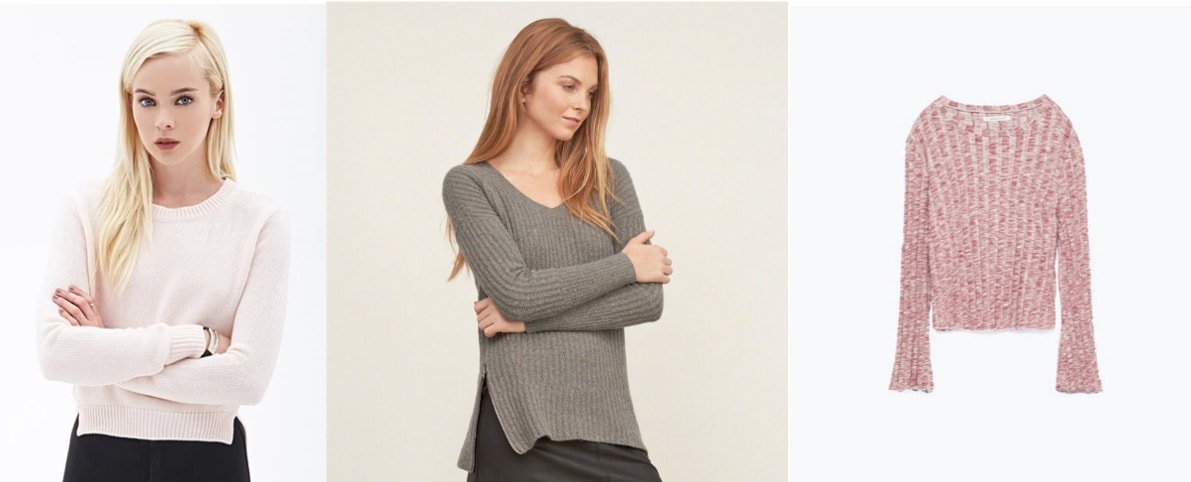 Knits for Fall might seem like a no-brainer (it's called sweater weather for a reason!) but this season isn't about cable, cardigan, or oversized; it's all about ribbed. Ribbed knits are great because they stay close to your skin for an extra layer of insulation, and aren't as chunky as other varieties of knits — perfect for fall layering!
The Denim Skirt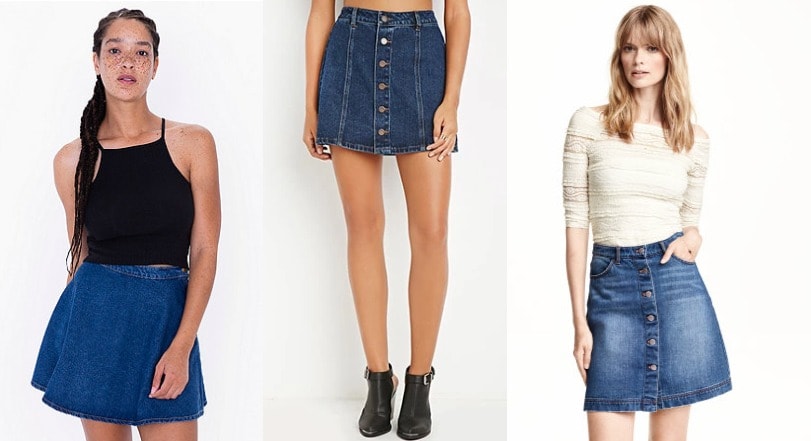 Chances are that younger you owned a denim skirt, the fashion pinnacle of the '90s/early 2000s. And as a now-college student you're perfectly content to never look back. Well think again, because denim skirts are back in a big way! Button fronts, shorter hemlines, and flattering cuts make this once-outdated trend a new Fall essential.
The Statement Coat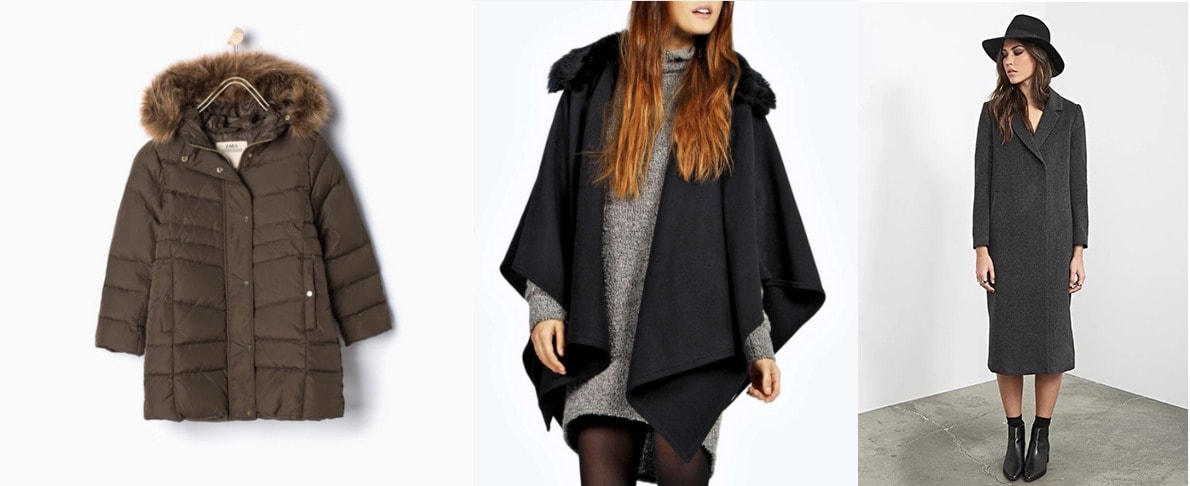 Fall is the time to really make a statement with your outerwear — before it gets so cold that you're content to bury yourself in a parka for 3 months. Take advantage of the cool weather with 2015 trends like faux fur detail, capes, and duster coats.
The Mid-Calf Boot
There's nothing I love more than a good fall boot. You probably already have your trusty pair of riding boots, your chic booties, and maybe even a pair of over-the-knee boots. This fall, though, it's all about finding a middle ground — the middle of your calf, that is.
Pair this essential with a midi skirt and a cozy pair of ankle socks peeking out for a perfect apple-picking, leaf-jumping fall day. While these shoes are a little pricier than some of the other fall essentials, your warm ankles will beg you to wear them for seasons to come.
The 70's Throwback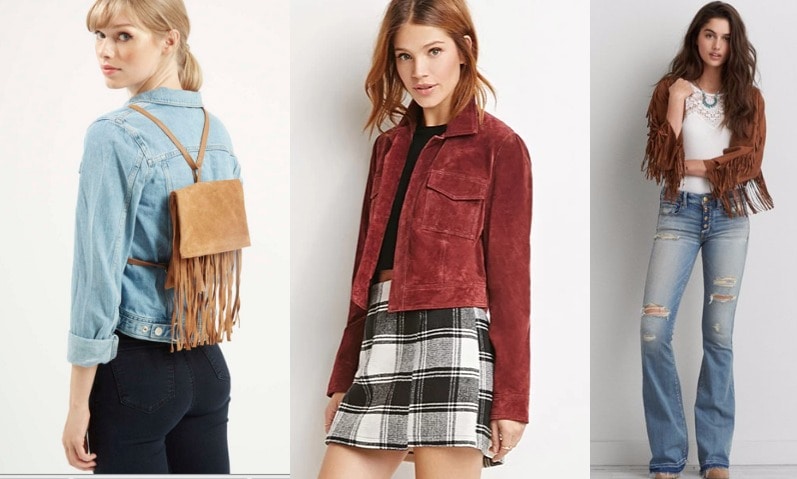 If you haven't already noticed, the '70s have been making a major comeback lately. And what better way to usher in this throwback than the season of leather, muted warm tones, and shearling? If you're a little wary, try easing into this trend with a fringe detail or two. For trendy gals, a suede jacket will make an impact. And if you're really ready to jump in, try a pair of fashion-forward flare jeans.
What do You Think?
What's your favorite fall activity, and what do you plan to wear there? Which of these fall essentials are you planning to pick up? What trends will you be wearing this fall? Let me know in the comments below!