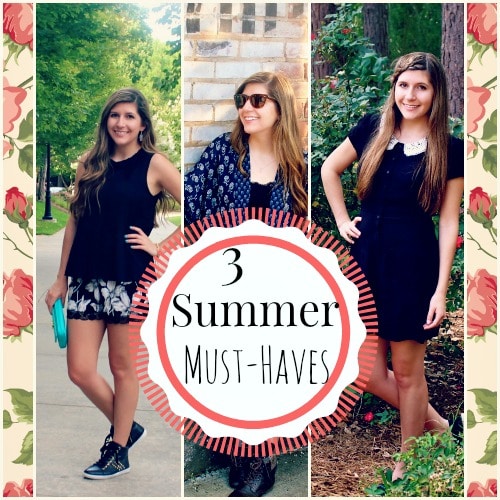 Every season, I tend to gravitate towards a few favorite pieces, and wear them over and over again. It's like a one-track mind with clothes. It's not repetitive, I tell myself, it's consistent.
This summer, I've been drawn to three trendy and chic staples. Allow me to introduce you to the clothes I can't stop wearing:
1. Floral Shorts & Turquoise Accessories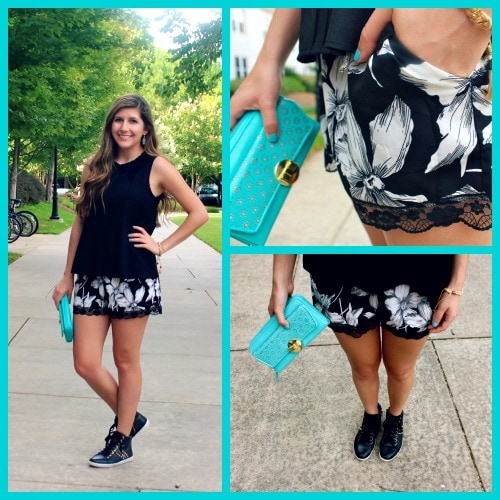 Ah, comfort andtropical florals. These shorts scream summer, don't they? I wear aqua and turquoise accessories on the daily, and this wallet is no exception. If you're not sold yet, check out the gold bow on the clasp. It's so cute! It reminds me of Kate Spade, minus the price tag. Many times during the summer, I like carrying around a wallet or wristlet instead of a bag.
Turquoise has also been on my nails nearly all summer thanks to Essie's In the Cab-ana. I love adding turquoise to an otherwise monochrome outfit because it really pops.
2. Go Kimono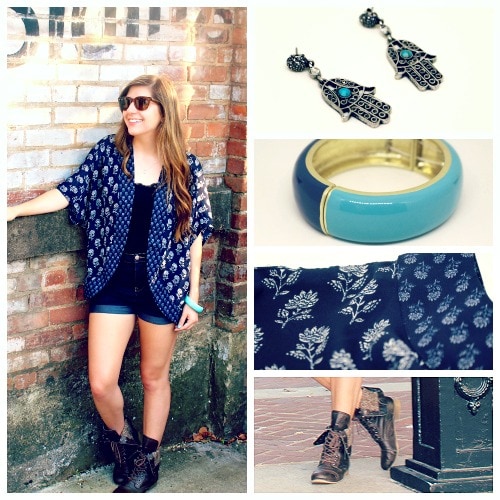 You thought the aqua accessories ended there? Think again. Since my shirt was once again black (clearly the brightest and most summery of colors) I had to incorporate some brightness.
I am a kimono convert. 100%. Head over heels. They need to send me to kimono jacket rehab. I was very skeptical of kimonos before, since they seemed like such a temporary trend, and a less practical version of their knit cousin, the cardigan. But I was wrong! Kimonos can transform the simplest of outfits, like these high-waisted denim shorts and black tank top.
3. Romping Around the Roses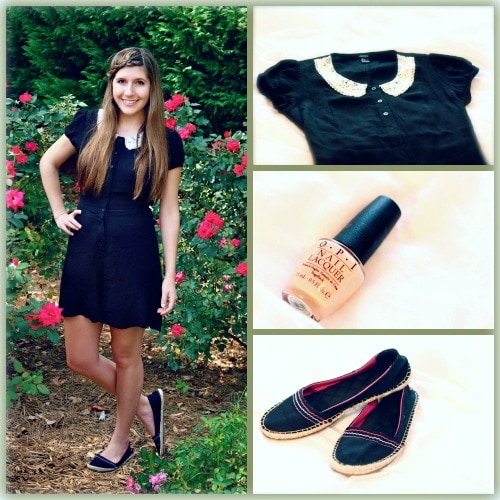 I like comfort. So anything that looks like a dress, but with shorts built in? I'm smitten. I've been wearing this romper at least once a week. I also live for Peter Pan collars. I feed off their cuteness. Call me the Peter Pan collar parasite. This one is white and lace, and the romper has buttons down the front and a bow in the back.
I paired this with my all-time favorite light pink nail polish, OPI's Hopelessly in Love, and happy espadrilles.
Thoughts?
What do you think of these pieces? What are your summer wardrobe staples? Leave me a comment and please let me know what you want to see next!