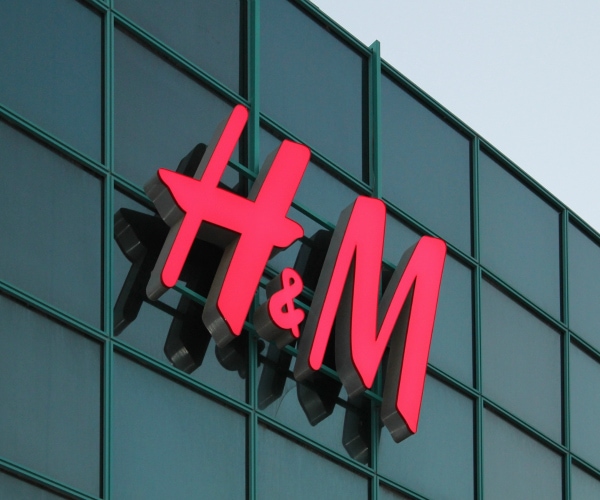 Image Credit: MediaPhoto.Org
Do you know what I love? Grace Helbig getting her own late-night talk show. Do you know what else I love? Shopping, or as the kids call it these days, "hauling." Which is what I did with all of these shopping bags after I went shopping.
Since I am an individual of extremes, I went to one of the most affordable stores, H&M, and one of the most expensive, J. Crew. Read on to see what I bought at both of those stores.
1. H&M Finds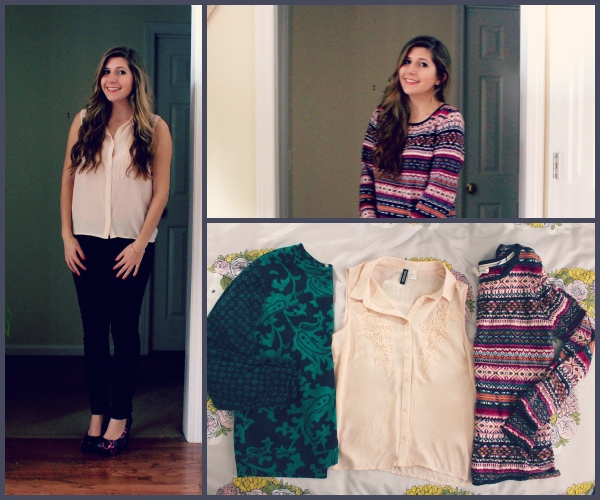 Product Information: Patterned Sweatshirt, Similar Blouse,Similar Sweater
Walking, or should I say hustling, your way into H&M can be tricky. Typically, the store is packed with people and overflowing with clothes. I like to go for comfortable, trendy pieces at H&M, a.k.a. things that I don't expect to last forever.
One of my favorite types of shirts to get at H&M are sleeveless blouses. These are great for summer and perfect for wearing under a sweater in winter. The H&M stores near me tend to always have these on hand, and they come in handy more than one would expect.
This patterned navy-and-green top says, "I'm trying," but the sweatshirt fit says, "This is an 8 am class on Monday and I can only try so hard."
This pinkish-purple sweater is the quintessential winter staple. Do you know how seasons have color schemes? Summer is all about the bright colors, fall is about the muted tones, spring = pastels… but what is winter? I'm never sure, so I typically go for jewel tones, like the ones in this printed sweater.
2. J. Crew Factory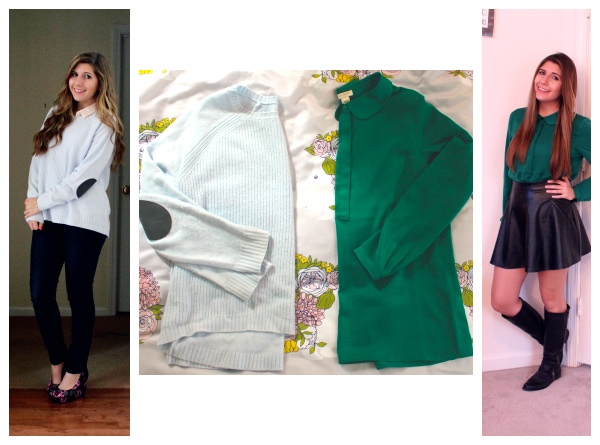 Product Information: Sweater, Blouse
I justify my purchases at J. Crew by telling myself that I will someday have to enter a "normal" workforce, and if that happens, I need to be prepared. Prepared in this case means having adorable blouses and preppy sweaters.
Word of caution: this sweater fits larger than expected. Word of achievement: this sweater has elbow patches. I have been searching for a sweater with elbow patches since the sun rose on this day fourscore and seven years ago. If you're wondering what that little collar is peeking out from the sweater, is it is the H&M blouse from above, in the flesh, in action.
I'm not sure if my hunt for blouses with interesting collars will ever be over, but if I had to end it someday, this bright green Peter Pan collar blouse would be a good spot. As you can expect from J. Crew quality, it has hidden buttons on the front and superb craftsmanship. I believe this green is one of the it-colors this season, but I recommend wearing whatever colors you feel suit you best, and not whatever color is in style.
What do you think?
Where do you love to shop? What do you want to see next? Leave me a comment and let me know.