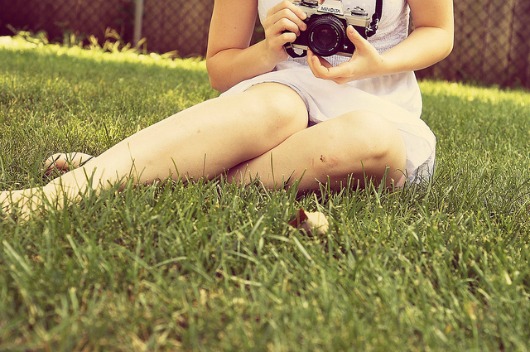 There are few pieces of clothing more iconic than the little black dress. Fall, winter, and spring, you can rely on your treasured LBD to take you from day to night… but in the summer, it can feel a little drab, not to mention super hot in the summer heat. Thankfully, its warm-weather counterpart, the little white dress, is on standby to take the reins this season.
Dressed up or dressed down, the LWD is a summer staple. To help you use it to achieve any look, casual or business-oriented, we have created 3 styled looks under $100 each to show you how versatile a little white dress can be. Because you likely already have several items from the outfits below already in your closet, most ring in far under $100.
Outfit 1: $98.75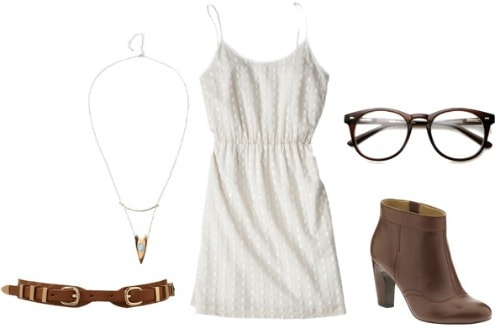 Product Information: Dress – Target, Shoes – Piperlime, Belt – Forever 21, Glasses – Amazon, Necklace – Francesca's
If you're looking for a way to make your little white dress more trendy, throw a belt around the waist and rock it with matching booties. A unique necklace with non-prescription glasses and a topknot keep this look cute and casual.
Outfit 2: $99.22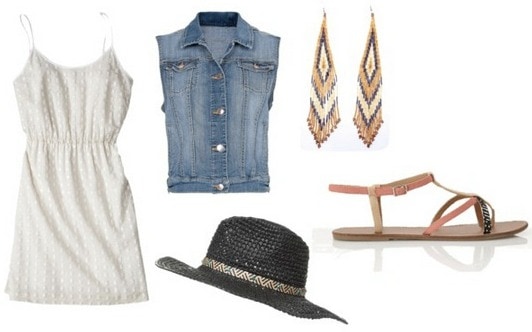 Product Information: Dress – Target, Vest – Mango, Shoes – Forever 21, Hat – Zara, Earrings – Zakvi
Headed to a music festival or out-and-about during the day? Try pairing your little white dress with a sleeveless denim vest, strappy sandals, funky earrings, and a great straw hat.
Outfit 3: $95.79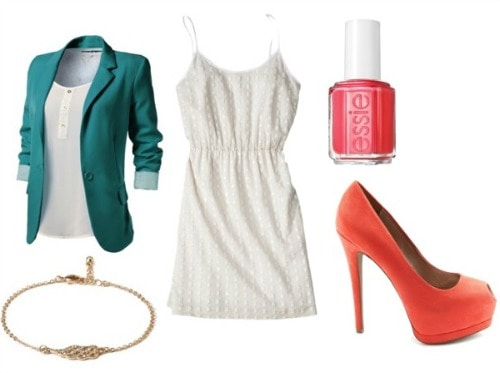 Product Information: Dress – Target, Blazer – Amazon, Shoes – Charlotte Russe, Bracelet – Forever 21, Nail Polish – Nordstrom
To dress up your little white dress for dinner, we love the idea of adding a colorful blazer and bright pumps. Simple jewelry will do the trick, and fun fingernails are a great added touch.
How do you wear your little white dress?
And how do you keep your outfits budget-friendly? Do you prefer more classic styles or trendy ones? Which outfit above is your favorite? Leave a comment below and let's discuss!