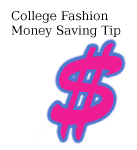 Here is a big secret to getting great bargains online: know how to search for the sales.
Amazon.com for example has some great hidden deals if you know where to find them. Did you know that it's possible to search Amazon by percent discount? That's right – you can find all the items in a category that are priced at 70% off, 80% off, etc.
Here are some Amazon search links, categorized by percent discount. Bookmark this page and you'll always be able to get the best deals.
Apparel & Accessories: 90% – 80% – 70% – 60% – 50% – 40% – 30% – 20% – 10%
Beauty: 90% – 80% – 70% – 60% – 50% – 40% – 30% – 20% – 10%
Bed & Bath: 90% – 80% – 70% – 60% – 50% – 40% – 30% – 20% – 10%
Books: 90% – 80% – 70% – 60% – 50% – 40% – 30% – 20% – 10%
Furniture & Decor: 90% – 80% – 70% – 60% – 50% – 40% – 30% – 20% – 10%
Health & Personal Care: 90% – 80% – 70% – 60% – 50% – 40% – 30% – 20% – 10%