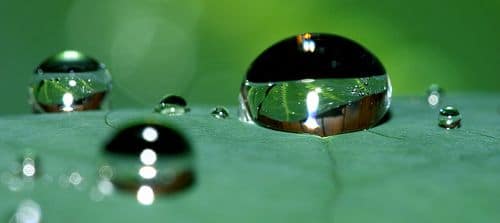 As I'm sure you are all aware, in the last decade or so there has been a Green Movement as we all become more aware of how we affect the environment. One of the many ways that people help our environment and the animals is by becoming vegan or vegetarian.
I don't know about you guys, but I feel like all my friends are vegetarians or vegans (fondly known as "veggies"), so I know what they go through. Often times it can be tough to be eco-conscious and chic. While there's always a salad or vegetable soup on the restaurant menu, what's a veggie to do when all the cute shoes are leather and the fashionable coats are fur? Looking less than fabulous is simply not an option.
In this series, I'll show you some sites that sell adorable and veggie-friendly fashion. While I might not be trying my sister's tofurkey any time soon, I will certainly steal her good taste when it comes to fashion!
About Beyond Skin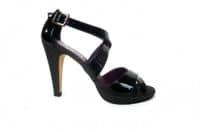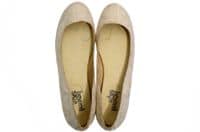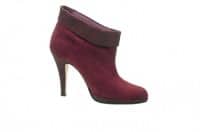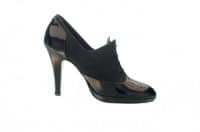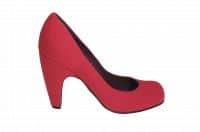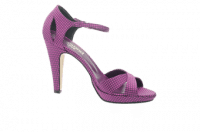 For adorable vegan shoes, you simply cannot beat Beyond Skin. It's a UK-based site (fashionistas across the pond, you're in luck), so with the conversion it's a little more pricey than Steve Madden or Nine West, but the shoes are high quality and certainly worth the price.
The brand started in 2001 when the owners were unable to find cruelty-free footwear that was also attractive. After starting up, their factory was closed down twice. Finally, after their third start-up attempt in East London's last factory, their brand took off and they've had to expand production to Spain and India in response to the growing demand. These shoes are going fast!
Why Beyond Skin is Awesome
Fashionable Variety – The store not only sells cute flats, but also strappy stilettos, faux-patent oxfords and fold-over booties that are adorable and right on trend. That's fashion with heart people.
Humane Manufacturing – All the shoes are handmade in Spain, India and England, where they are just as diligent about making sure that no humans are harmed as they are about saving our fuzzy friends. That means no unfair wages, child labor, or other problems normally associated with mass-produced goods.
Giving Back – Beyond Skin pledges to give 1% of their turnover or %10 of pre-tax profits (whichever is greater) to grass-root environmental and social projects each year.
Availability – They ship worldwide, and even with the conversion rate my favorite cream lace flats are $56 and red Opal pumps are $140. Natch.
They're having a sale! – As if the fashion and good karma weren't enough, they're having a 30% off sale right now. Go check it out!
Your thoughts?
If you're interested in becoming a veggie too, check out The Vegetarian Society for lots of great information, and check back here soon for more vegan and environmentally friendly stores.
What do you think of Beyond Skin? Do we have any veggie readers out there? Where's your favorite place for vegan-friendly fashion? Let me know in the comments!