It's the worst: you found something you absolutely loved online, forked over your credit card number, tracked the package online four times a day, and finally, it comes… and it's ugly, or ill-fitting, or just not what you expected. What do you do? It's time for the online shopping return. Clueless on how to do it? Follow these simple tips.
1. Do it RIGHT Away: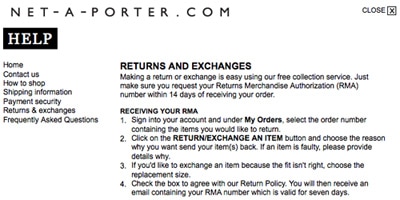 I can't stress this enough. While some stores allow over 60 days for returns, it's still important to do it ASAP! Why? For one thing, you'll get the money back into your bank account much faster. Also, it's just like Political Science reading; if you're not going to do it now, you'll probably forget about it entirely. Oops.
Once you get your package and realize you don't want some (or all) of the contents, fill out the return paperwork and get it to your nearest post office, stat. I know that at my school, I can ship things via my school bookstore. If not, there's bound to be a UPS/Fed Ex/Post Office close by. You'll feel much more accomplished after doing so and you'll avoid mass confusion.
2. Find Out Your Store's Return Policy:

Some stores offer free return shipping. Some stores need returns processed in 30 days, while some give you 60 days, 90 days, or even 180 days. Some stores only let you ship back from certain retailers while some are OK with them all. How do you find this out? Most are available online, under "Customer Service." Here are online policies from Forever 21, Urban Outfitters, ShopBop, Topshop (US), Nordstrom, Net-A-Porter, Gap & Banana Republic & Piperlime & Old Navy & Athleta, Victoria's Secret, Macy's, Charlotte Russe, Delia's and Fred Flare.
I've also noticed that, when returning items online, retailers seem to be much more lenient and are more likely to give customers the benefit of the doubt. I've successfully returned shirts with the tags ripped off (from trying it on!) to Forever 21 and a dress that I accidentally stained to Urban Outfitters.
3. Check Up!: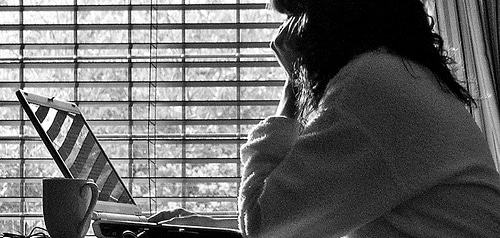 It does take longer than usual for stores to process returns with online packages, but that doesn't mean you shouldn't check up on them. If it's been over a month, make sure to call the retailer to find out what's going on. The USPS has unfortunately lost my packages before, and had I kept up on returns, I could have saved myself a lot of trouble by calling and making sure the money was put back into my account.
Returning online purchases can be a hassle, but if you follow these tips, it's as easy as a quick trip to the mall!
What do you guys think?
Do you have any tips for returning things you bought online? Tell me in the comments!