This post may contain affiliate links, which means we may receive a commission if you purchase through our links. Please
read our full disclosure here
.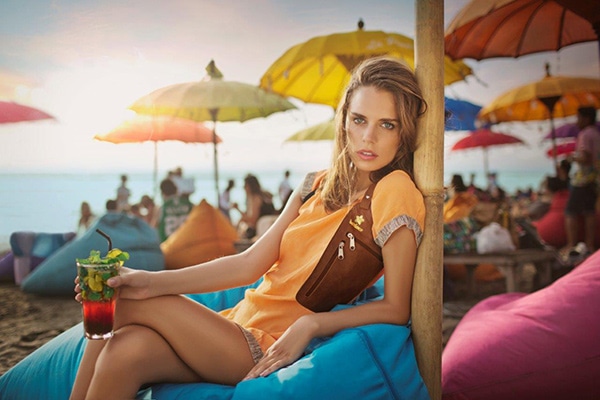 Now that fall semester is winding down, many students are making plans for study abroad spring semester and travel over the winter holidays.
If you're traveling outside the country, especially to major cities and impoverished areas, it's ultra important to take steps to keep your passport and cash safe. Our new favorite travel handbag, the Baliloca, helps you do just that, while also winning you style points.
What is Baliloca and why is it awesome?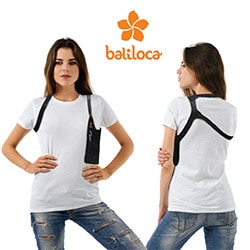 Click image to enlarge.
If you've ever traveled abroad, you know all the rules: Don't keep cash in your pockets, don't carry a handbag that can be snatched out of your grasp, don't wear a standard cross-body bag as thieves can cut the strap, etc. etc.
The Baliloca solves these issues with its patent-pending design: Its straps go over both shoulders and the main body of the purse fits snugly under your arm, keeping your hands free and your belongings close. It's also ultra lightweight and perfect for wearing while hiking, biking, or exploring a city.
Also, if you're in a very unsafe area where you'd prefer to keep your bag completely concealed, the Baliloca is comfortable enough to wear under clothing, essentially combining two travel purses in one.
The best part? Unlike most travel bags which are – let's face it – not the most attractive, the Baliloca is actually cute and comes in three different shades of leather so you can get one that fits your style. It's also well-priced at under $50!
Video: How to Wear the Baliloca
The Baliloca is extra secure due to its unique straps that go over both arms – check out how it works in the video below!
More Information
As you can see, we're very into this bag and highly recommend it to all of our readers studying or traveling abroad this year. For more on Baliloca or to purchase your own,visit their official website. Also, you can follow Baliloca on Facebook or Twitter, too. Happy travels!
Disclosure: This post was sponsored by Baliloca. The opinions, as always, are our own. For more information, please see our Disclosure page.