As we all know, the holidays are fast approaching! To help you find that perfect gift for your BFF (or inspiration for your own wish list), we've got the latest Holiday offerings from Victoria's Secret PINK®. Plus, read on to learn how to win a $500 PINK shopping spree!
Cute PINK Sleepwear for the Holidays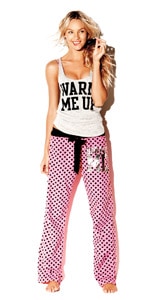 Click each image to enlarge.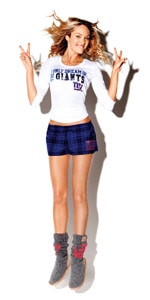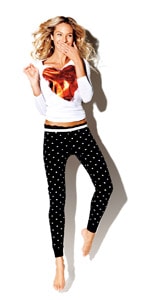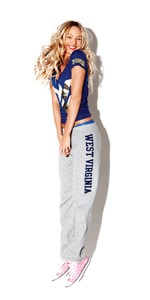 Above, we've featured four of the hottest PINK looks for the holidays. These adorable PJs will help you get your Z's in style (or keep you comfy during those all-nighters!), and they also make great gifts. Plus, you can show your school spirit while you lounge with the PINK Collegiate Collection™ (above right), or rep your fave football team with PINK's new NFL collection. With so many options, it's easy to find a PINK look to fit your personality.
Take the "I Only Sleep in PINK" Holiday Challenge & WIN!
Now it's time to put your fashion skills to the test! Use the Polyvore editor below to create a chic, comfy look for the holidays inspired by PINK. Your winning style could be featured on VSPINK.com, plus you could win a $500 shopping spree! *No purchase necessary.
Get your own Polyvore
This feature was sponsored by Victoria's Secret.