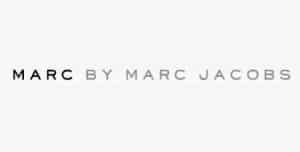 I want to give you guys a quick update on the giveaway we're doing with SOAPnet.
I just received the package of prizes today, and wanted to let you know in advance what the Marc Jacobs wallets looked like, since I didn't even know myself until today!
Originally I was told by the people sponsoring this giveaway that these were higher-end Marc Jacobs wallets, but that was incorrect – they're actually Marc by Marc Jacobs wallets, available in the Marc by Marc retail stores.
There's one white and one black wallet available, and they're simple billfolds that say "Marc Jacobs" on the inside. They have space for 8 credit cards and some bills, and come with a cute Marc Jacobs shopping bag!
Here are some photos that I took of the wallets. Click on them to enlarge for a better view.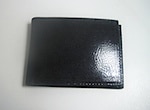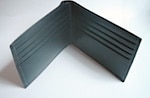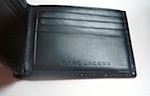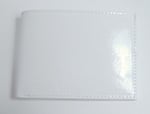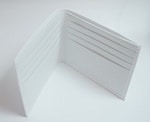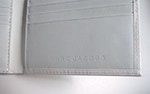 Sorry if there was any confusion on this, & I apologize for giving the wrong info in the first place. Just wanted to be honest & thought you guys should know what you're actually entering to win!
Check back here on Thursday to find out if you won one of these wallets, and don't forget to enter the contest if you haven't already! Good luck everyone 🙂