It's easy to fall in love with a designer's latest products. Affording those products is the hard part. CF wants you to look and feel your best, no matter your budget, so we've done all the hard work for you. Check out the looks below and decide if you want to Save, Spend, or Splurge.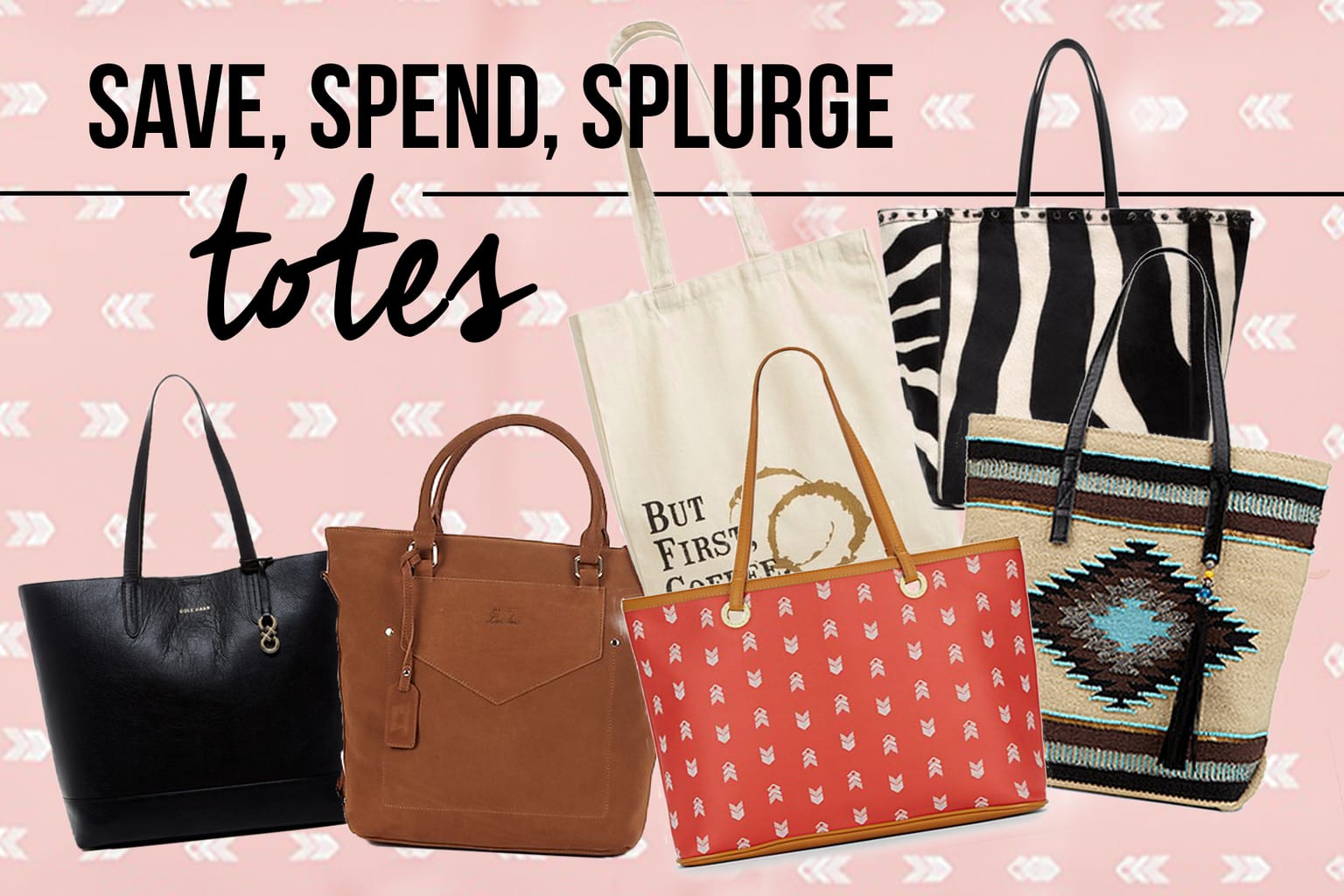 A girl's outfit is only as strong as her accessories. Arguably the most important accessory? The handbag.
When it comes to bags, clutches are fun for evening, crossbodies are great for dates, but for the rest of the time, a tote is the go-to choice. I don't know about you, but I personally carry a lot of stuff with me at all times. A jar of peanut butter falls out? Hey, I might get hungry later. A curling iron? You never know when you'll need to fix that fly-away hair.
Basically, totes are a closet necessity for their functionality. Not only do we need to find the right shape and size for us, but the right material is just as important! Canvas totes lend themselves to indie- and punk-inspired wardrobes. Prints can be a fun pop to your outfit, especially during summer and fall! And neutrals are wonderful for anyone on any occasion. Bless neutrals.
So, which tote is right for you? Think about your budget, your wardrobe, and your personality, and it should be easy to pick the right bag for you! Scroll down to see some of CF's favorite totes this season:
The Neutral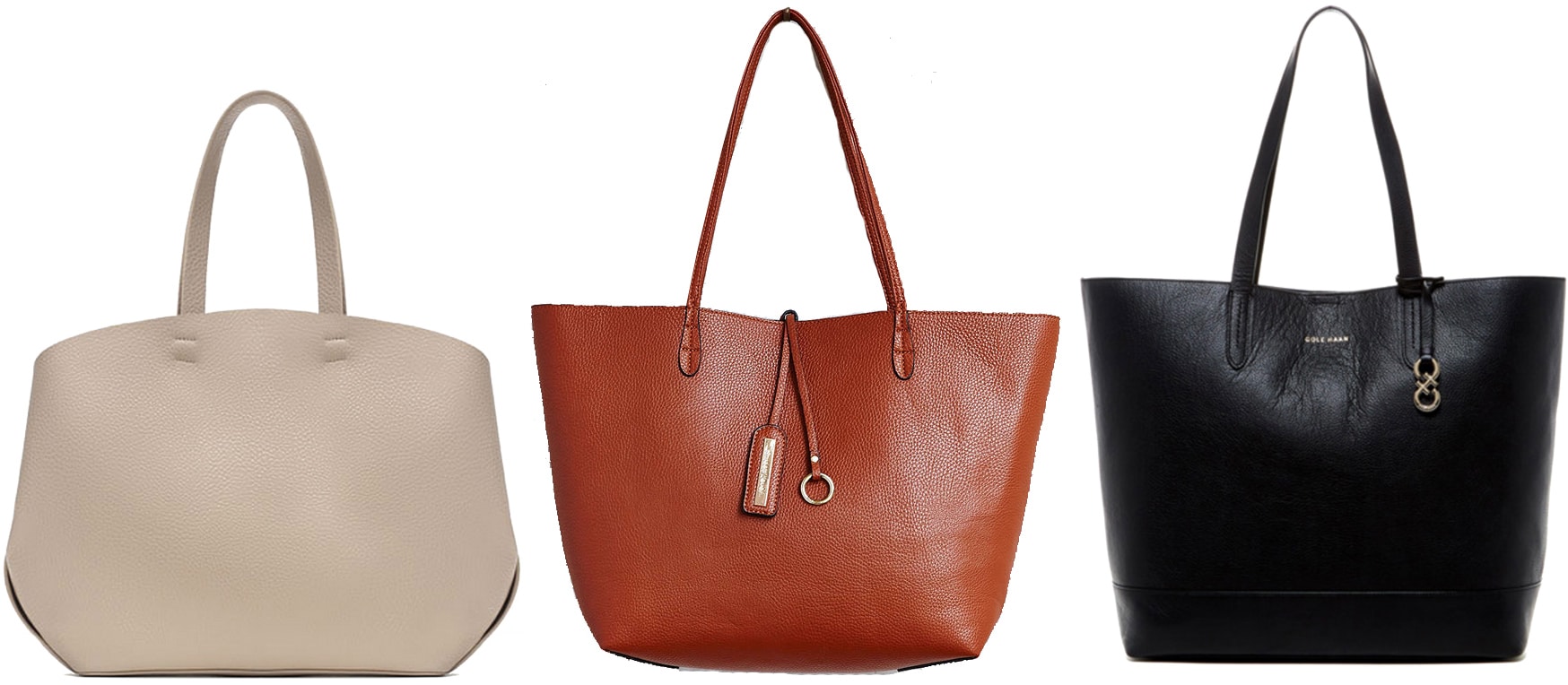 Products: Save, Spend, Splurge
Whether you prefer a printed tote or not, a neutral is always good to have in your closet. The beauty of neutrals is that they can be worn for any occasion, and with nearly every outfit. Not a fan of the neutrals above? Not a problem. Other neutrals include gray, navy, tan, beige, white, cream, and in certain situations, prints like leopard or python.
The Patterned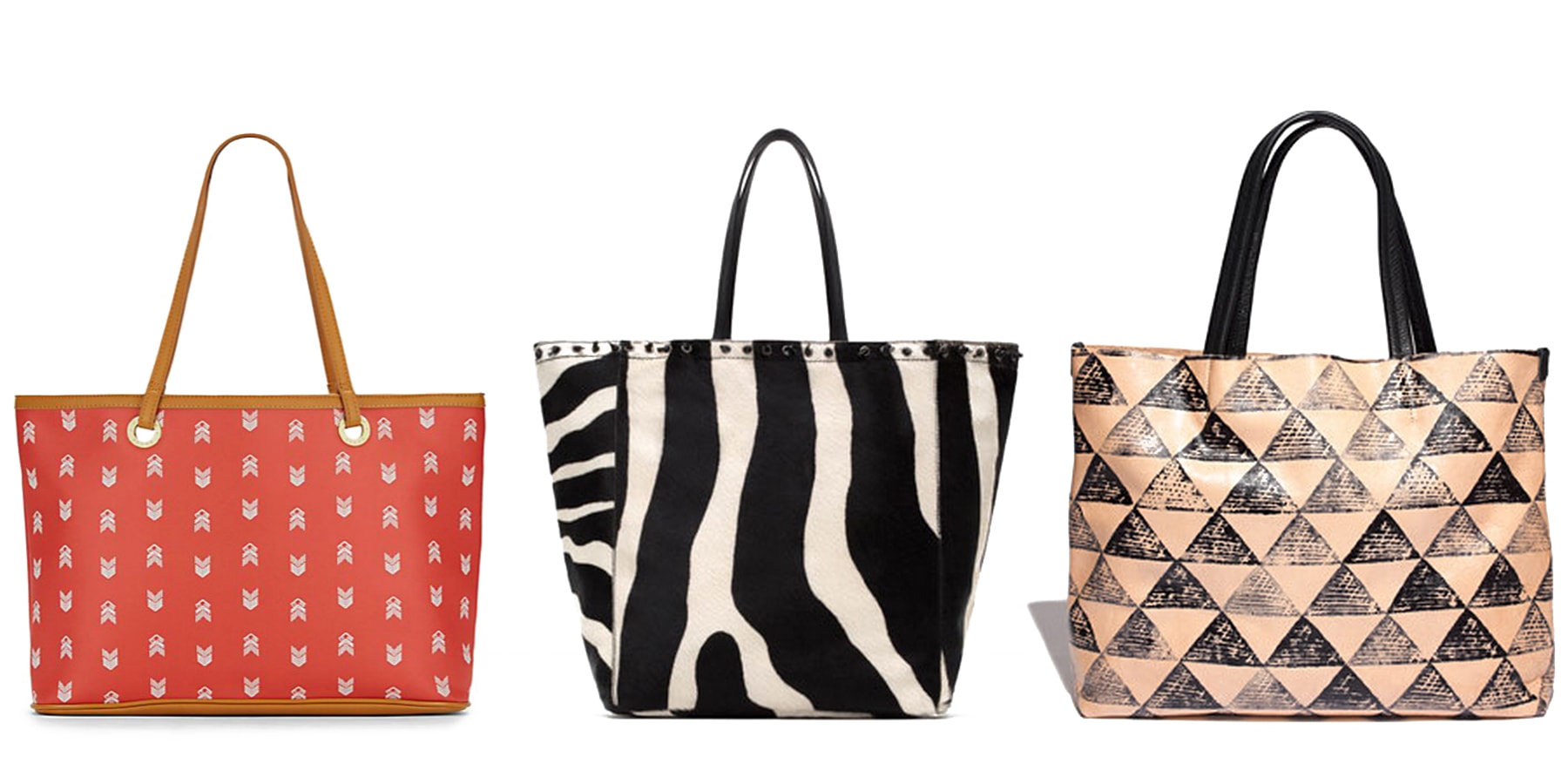 Products: Save, Spend, Splurge
If resorting to a fall-back outfit of denim and t-shirts or head-to-toe black is common for you, then a patterned tote is your strongest option. It's the perfect statement piece because you can choose the shape, handles, print, and material you want. You can go for a more synthetic look à la choice 1, or try a luxe look like the calf-hair zebra tote above. A good print is the quickest way to amp up a simple outfit.
The Canvas Shopper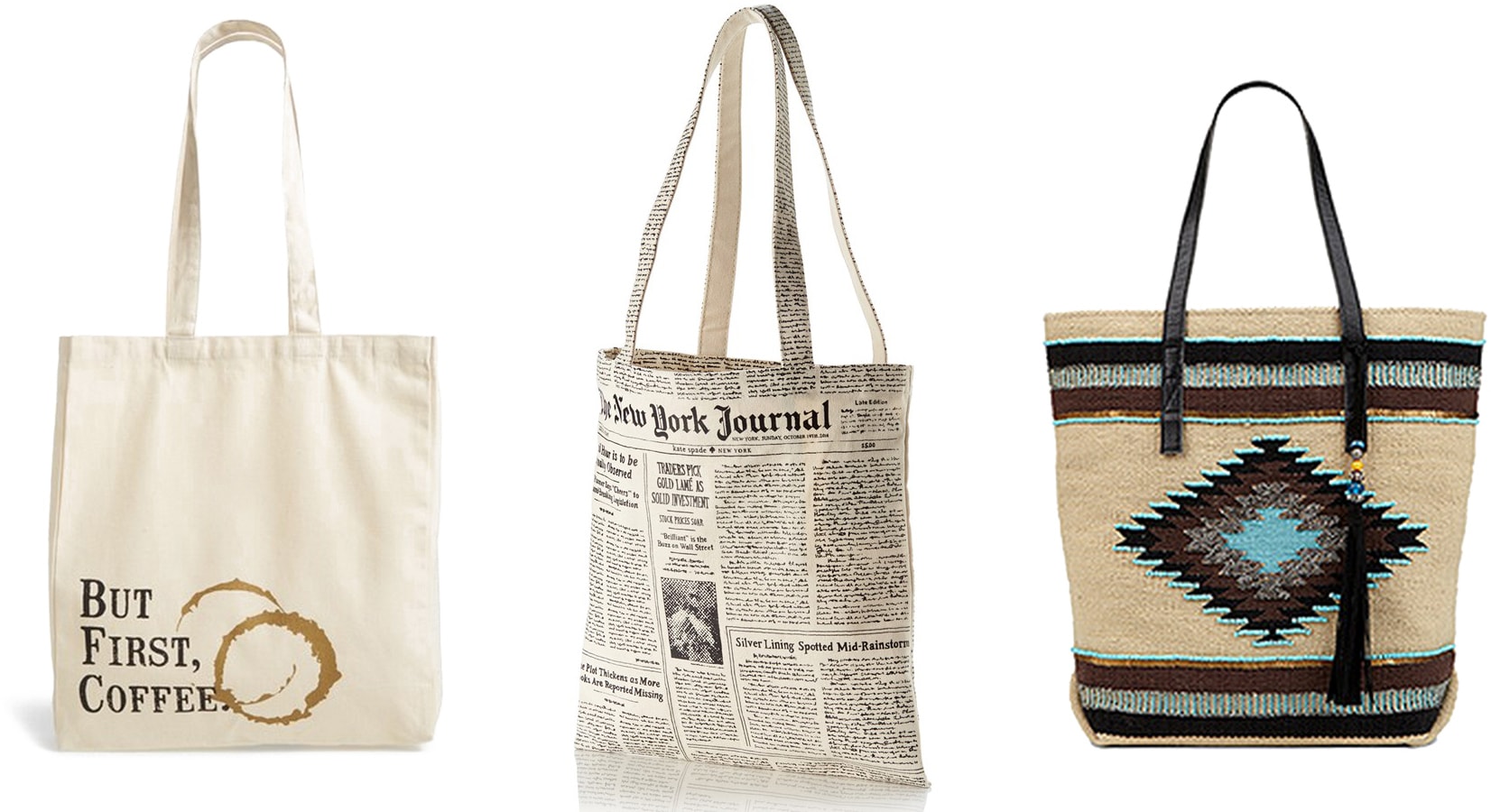 Products: Save, Splurge, Splurge
Canvas shoppers have been on the upswing lately, along with their big sisters: backpacks. They're very common among college students and young professionals alike, because they're lightweight, easily portable, and on the less-expensive side.
So if you have a commute on the subway and have to set your bag between your feet, or brush up against the morning rush crowd on your walk to work, you don't have to worry about your bag getting dirty or damaged. Canvas shoppers are easy to mend, and even easier to clean with warm water and soap.
What do you think?
Would you splurge on any of these items? How about save? Are there any designer pieces that you'd like to find at friendlier prices? College Fashion can help! Remember to post comments, questions, and requests below.