It's easy to fall in love with a designer's latest products. Affording those products is the hard part. Searching for budget-friendly options can be daunting, exhausting, and can even take the fun out of shopping. CF wants you to look and feel your best, no matter your budget, so we've done all the hard work for you. Check out the looks below and decide if you want to Save, Spend, or Splurge.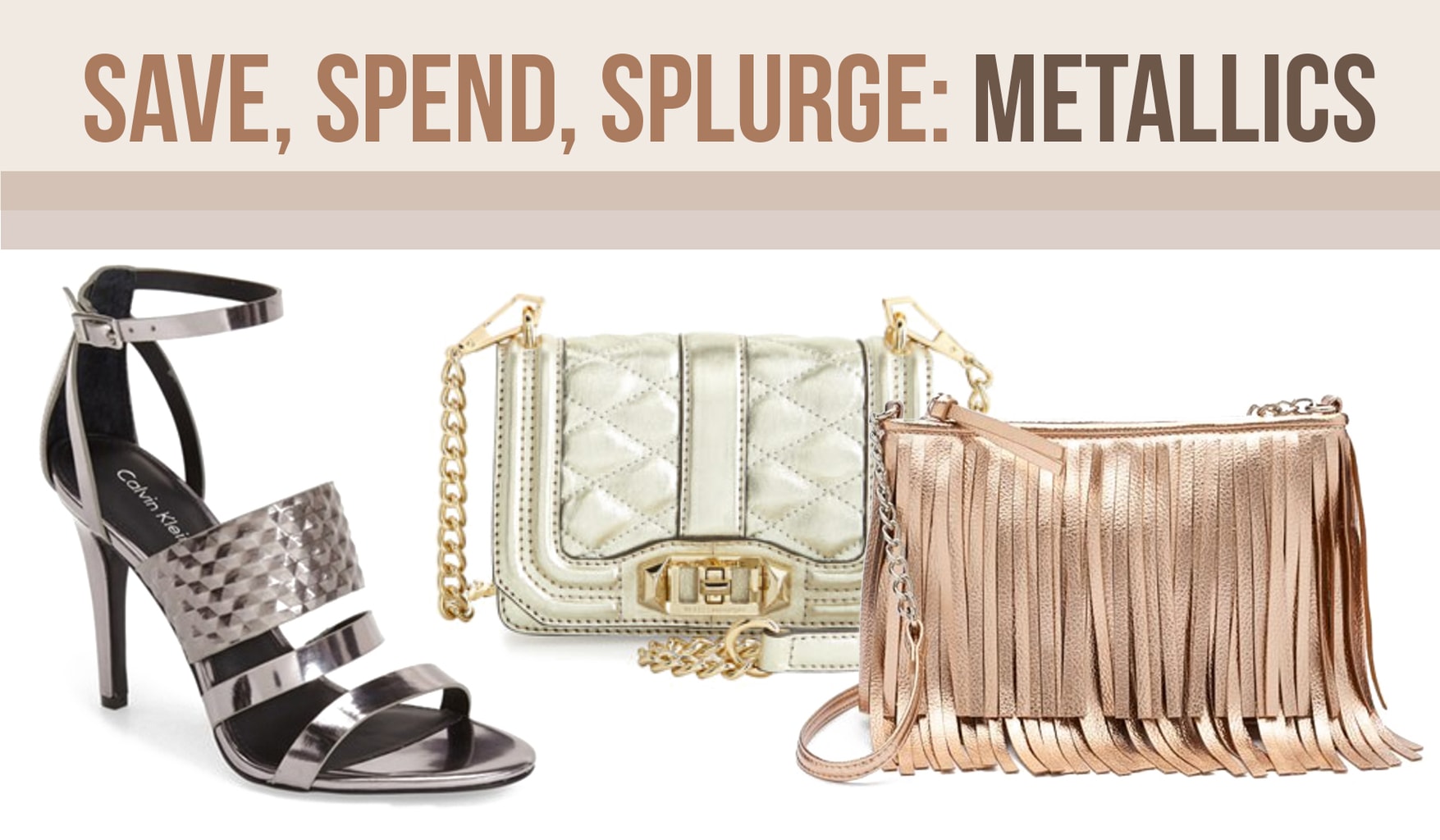 Whether you're looking at fast fashion window displays or designer lookbooks, metallics are everywhere this season. Metallic accessories set off monochromatic outfits, denim looks, and simple weekend ensembles by adding that extra hint of sparkle.
These glitzy pieces don't have to be expensive, because they automatically look luxe no matter how much you spend. However, if you would like to invest in a metallic dress or shoe, designers like Calvin Klein and Michael Kors really know how to make standout pieces that you'll love in your wardrobe for years to come.
We shopped some of our favorite metallic pieces so you can have a look. Scroll down to see our favorite metallic pieces:
The Metallic Dress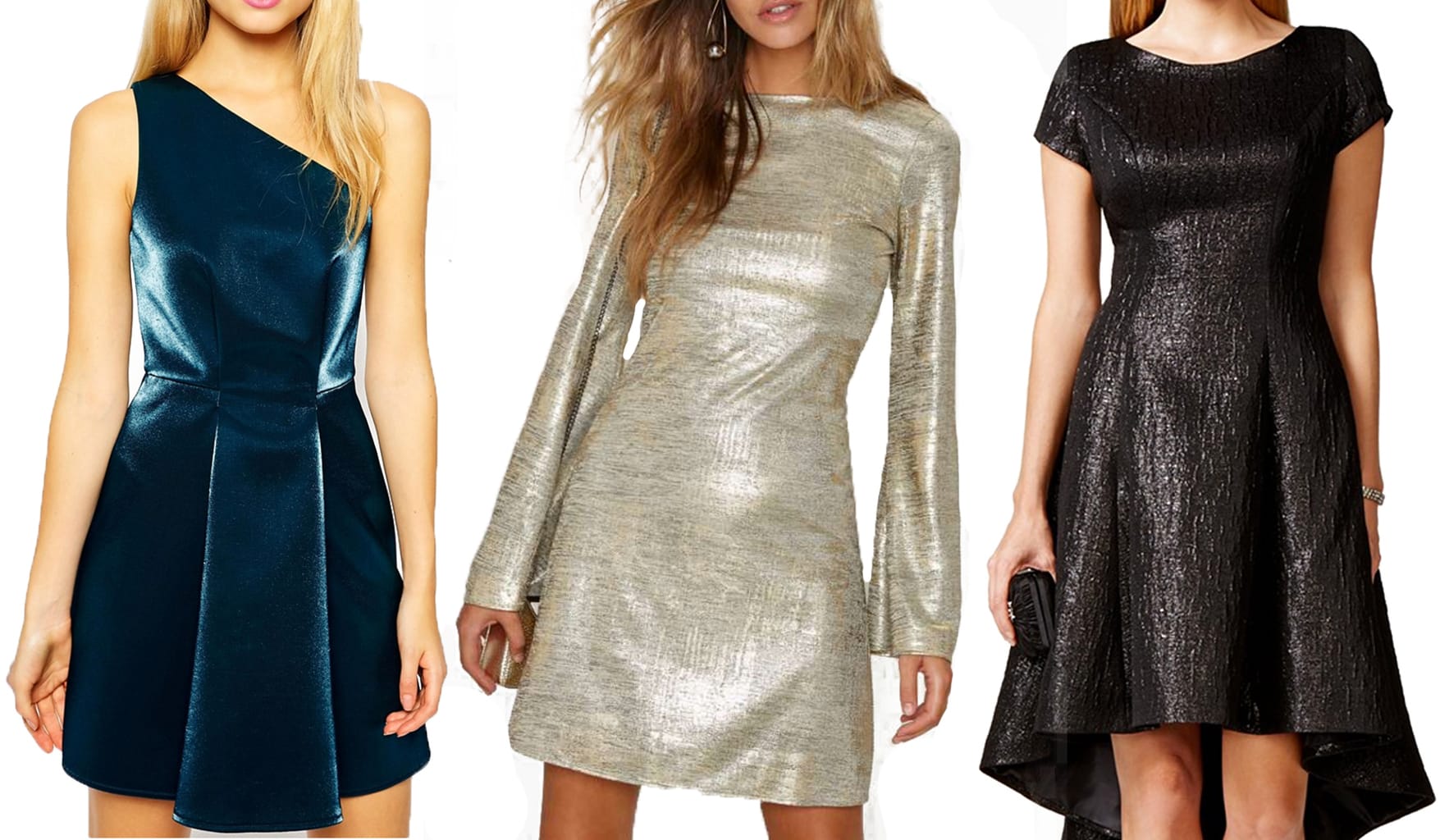 Products (L-R): Save, Spend, Splurge
A metallic dress is great because it is a statement in itself. It can be dressed up with simple jewelry, or worn solo, as shown above. The tricky thing to remember when wearing metallic all over is to pay attention to fabric quality. Inexpensive metallic fabric can look, well, cheap. Seek out something that's as far as possible from jersey. The more structured the fabric is, the more put-together you will look.
The Metallic Heel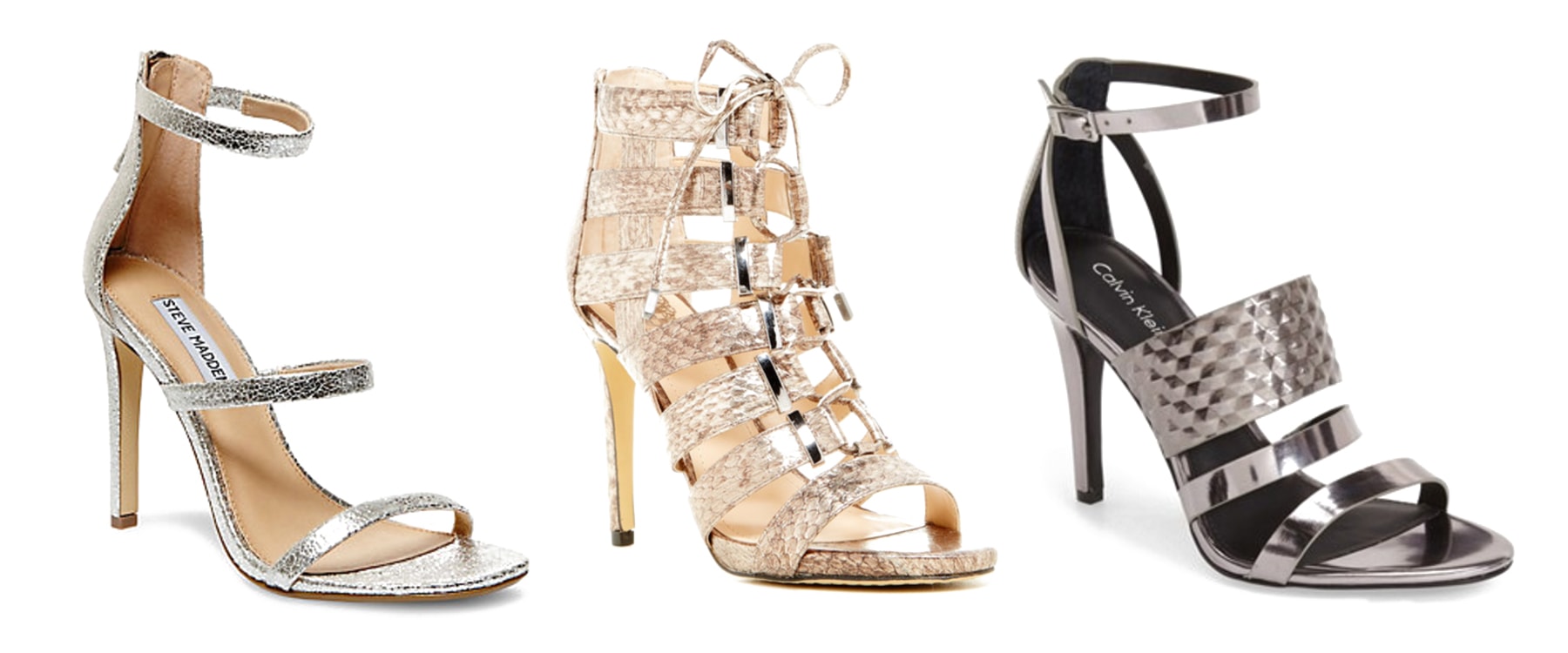 Products (L-R): Save, Spend, Splurge
Each of these heels would add a great luxe finish to any holiday look. Heeled sandals are very versatile and can be worn with dresses, skinny jeans, cropped trousers, and more. A fun way to mix up your simple metallic is to choose one with a funky texture. Vince Camuto does a great snakeskin option with a lace-up front for an extra flirty touch (shown above). Which texture will you be trying this season?
The Metallic Bag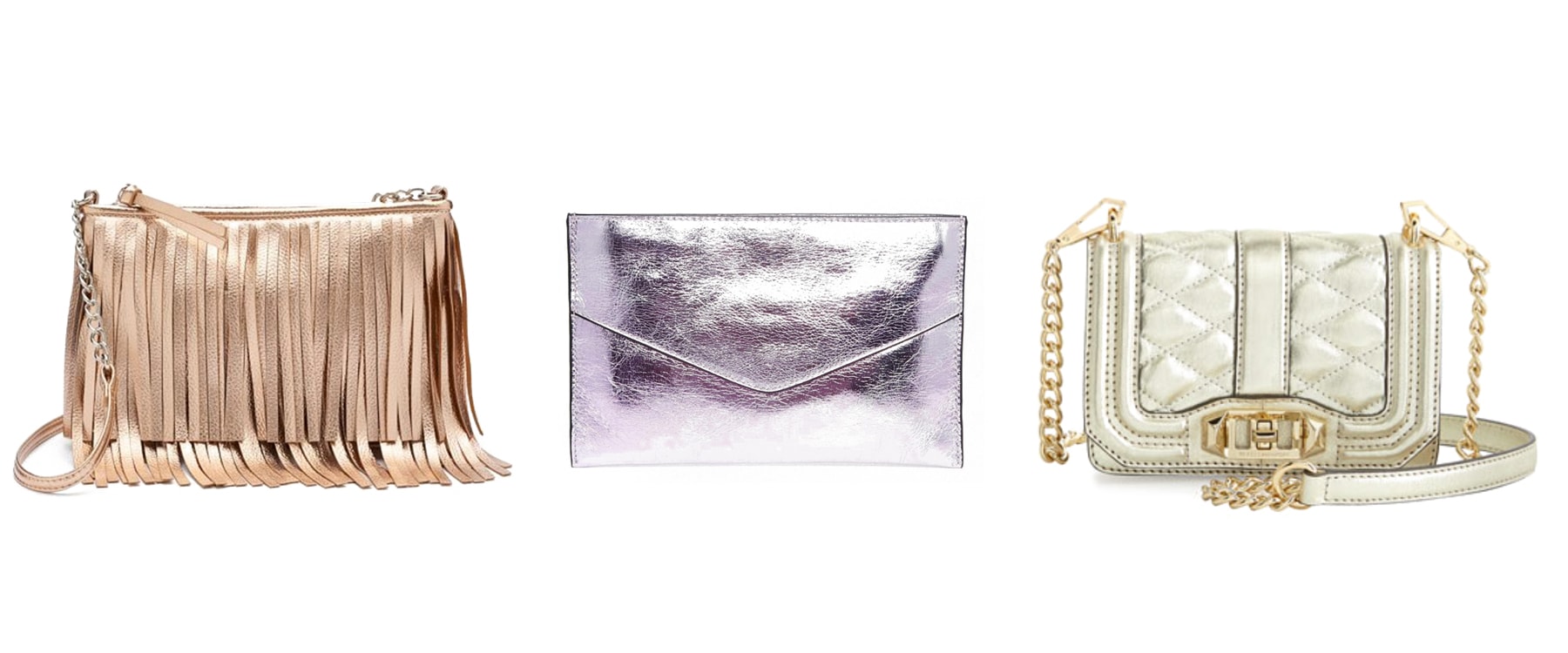 Products (L-R): Save, Spend, Splurge
Despite what your parents or significant other may say, you can never have too many purses! The beauty of the cross-body bag is that you can usually tuck the handle in, and the bag doubles as a clutch. Rather than a traditional jeweled or glitter clutch for evening wear, try a metallic! The sheen is edgy and trendy, meaning you'll definitely stand out from the crowd.
What do you think?
Will you be trying metallics this season? Which metallic pieces do you already have in your closet, and how do you style them? Don't forget to post comments and questions below. We love to hear from you!