This post may contain affiliate links, which means we may receive a commission if you purchase through our links. Please
read our full disclosure here
.
It's easy to fall in love with a designer's latest products. Affording those products is the hard part. Searching for budget-friendly options can be daunting, exhausting, and can even take the fun out of shopping. CF wants you to look and feel your best, no matter your budget, so we've done all the hard work for you. Check out the looks below and decide if you want toSave, Spend, or Splurge.
Holiday shopping can be stressful. As if Black Friday crowds and limited budgets aren't enough to dishearten even the most seasoned shoppers, trying to find something perfect for the right person can be nearly impossible. If you're anything like me, nothing is quite right.
This year, I've taken a new approach to my holiday shopping. Instead of looking for personalized things or a gift card to their favorite store, I shop based on the person's interests and really think each gift through. Sure, a monogrammed necklace is nice, but you can only give things like that so many years in a row. This year, get a bit more thoughtful by shopping based on your family and friends' hobbies. Look for things that they wouldn't normally get for themselves, things that you can do together, or things that they'll use every day.
Still not sure which shopping direction you'll take? College Fashion has put together a few collections of gift ideas for some of the most difficult people to shop for. Scroll down to see our quick gift guide based on your friends and family's interests:
Cutesy Bookworm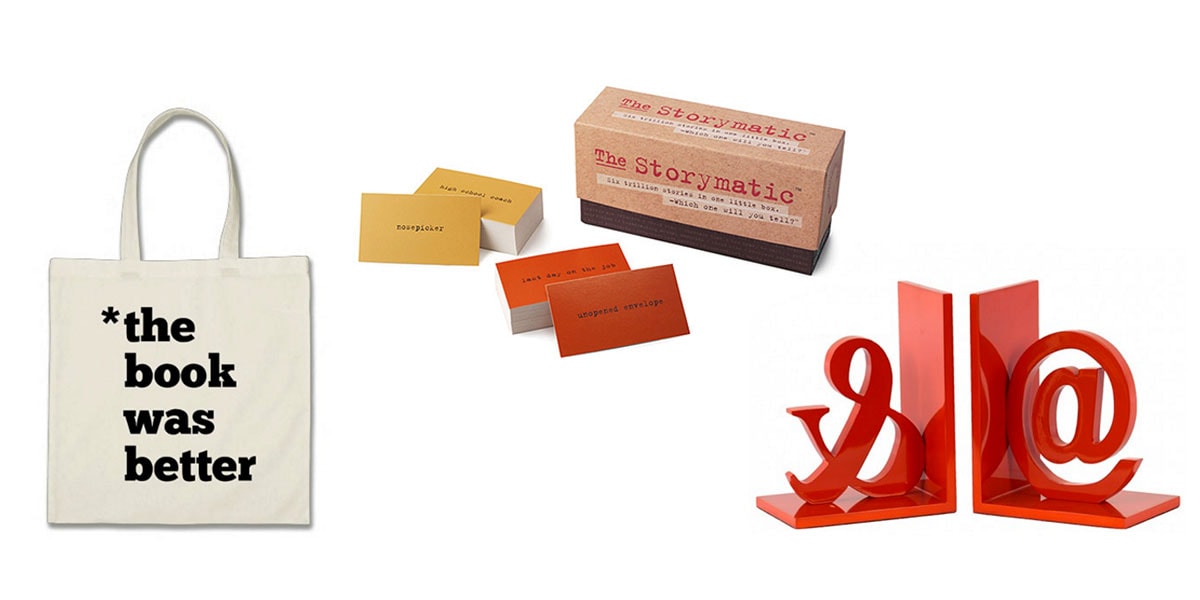 Save: Zazzle tote, Spend: Uncommon Goods Storymatic game, Splurge: Lulu & Georgia bookends
You know the one – she has books on books, even every book in the Harry Potter series, first edition, signed by J.K. Rowling. So, think outside the box for this bookworm. If they're a wordie as well as a reader, word games are a thoughtful but unexpected gift for everyone to enjoy! You can't go wrong with a crowd-pleasing game.
Foodie Fanatic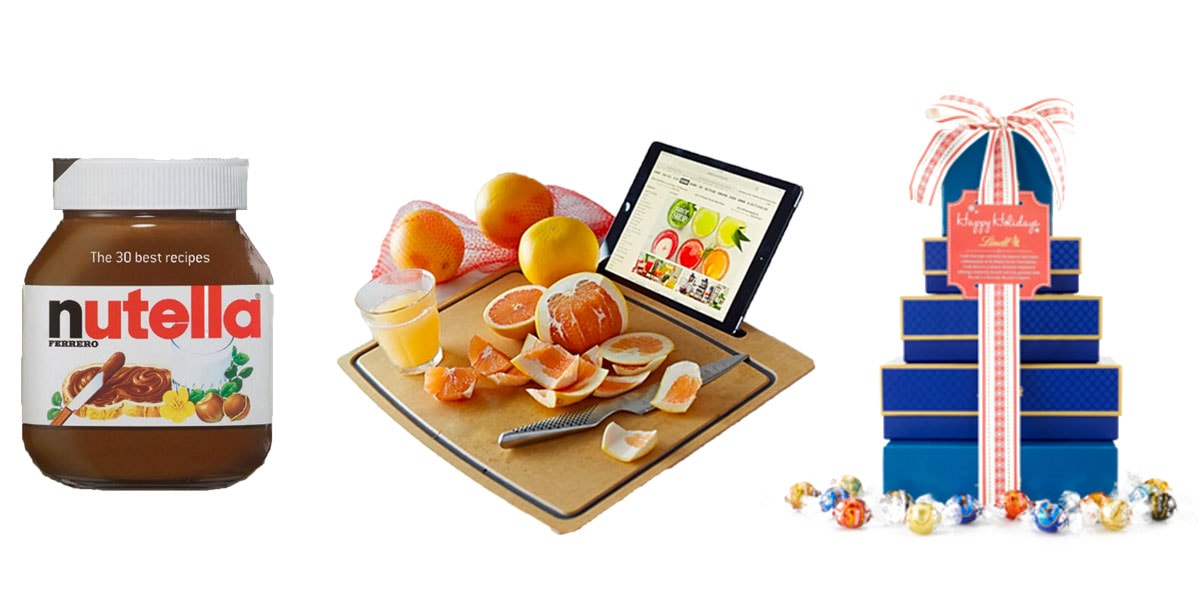 Save: World Market Nutella cookbook, Spend: Williams Sonoma cutting board with iPad stand, Splurge: Lindt chocolate tower
Your favorite foodie is usually the one in the kitchen during the holidays, helping prepare food and testing new recipes. Surprise her before the rest of the gifts are opened by giving her the gift early, so she can use it for the big holiday!
Whether it's a unique cook book based on a favorite ingredient or a nifty kitchen tool, she'll definitely appreciate any new addition to her foodrobe (like wardrobe, but for foodies). She could have found something like this on her own, but probably wouldn't have bought it. Knowing it's from you makes it all the more special!
Spa Lover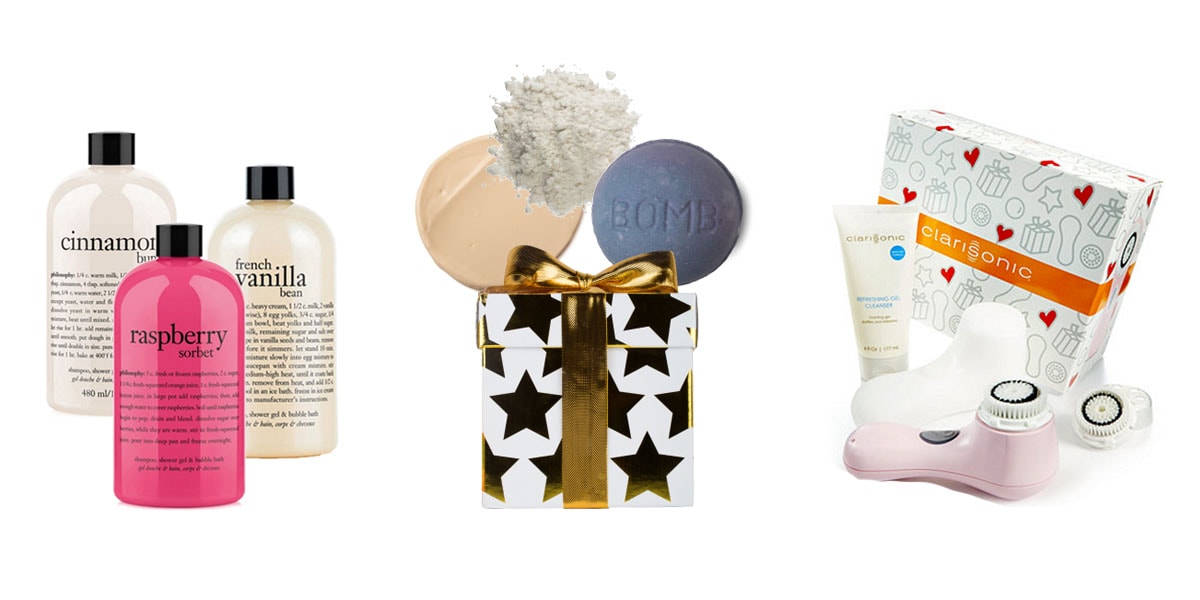 Save: Philosophy 3-in-1 soaps, Spend: LUSH Cosmetics "You're a Star" package, Splurge: Clarisonic facial cleansing set
Whether or not we like to admit it, we're all spa lovers. Indulgent bath accessories, cleansers, and beauty tools are always useful, but sometimes difficult to constitute buying for ourselves. Especially during the chilly months, your girl will love using products that make her feel beautiful and radiant.
Trendy Techie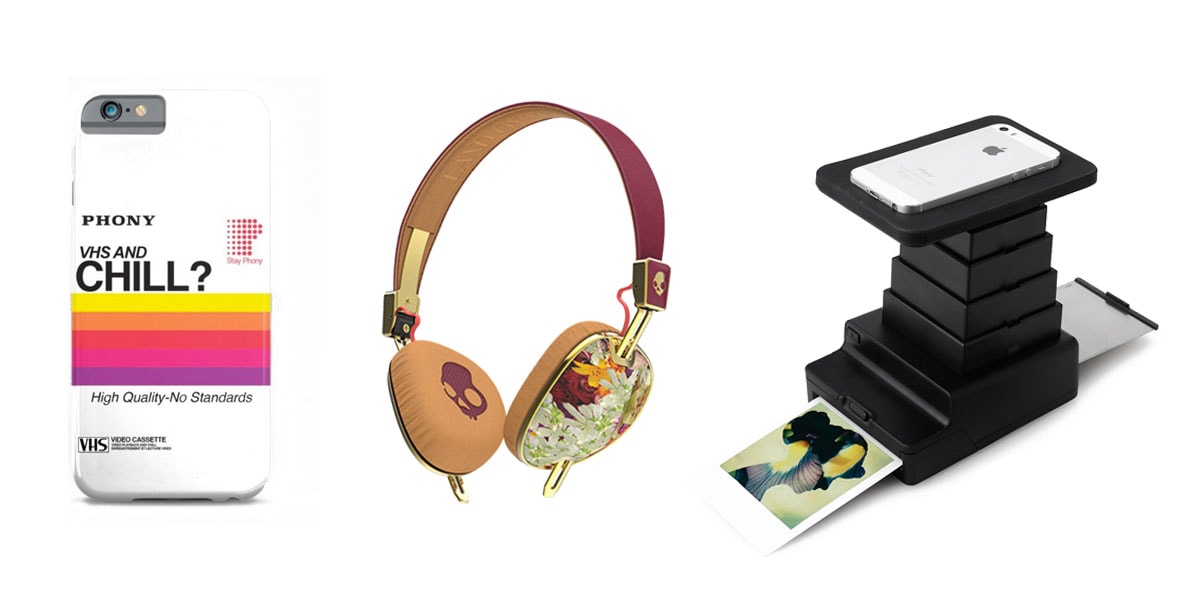 Save: Society6 phone case, Spend: Skullcandy floral headphones, Splurge: Uncommon Goods Smartphone photo printer
We all have that trendy techie in our lives – the one who spits out computer data information or music mixing terms that go right over our heads, but you just nod and smile and keep listening because you can see the stars in her eyes.
Treat your techie gal this season with a new tech accessory. This way, you'll have some idea of what she's going on about when she's talking about her new gift. And those stars in her eyes will be because of you.
Something for Everyone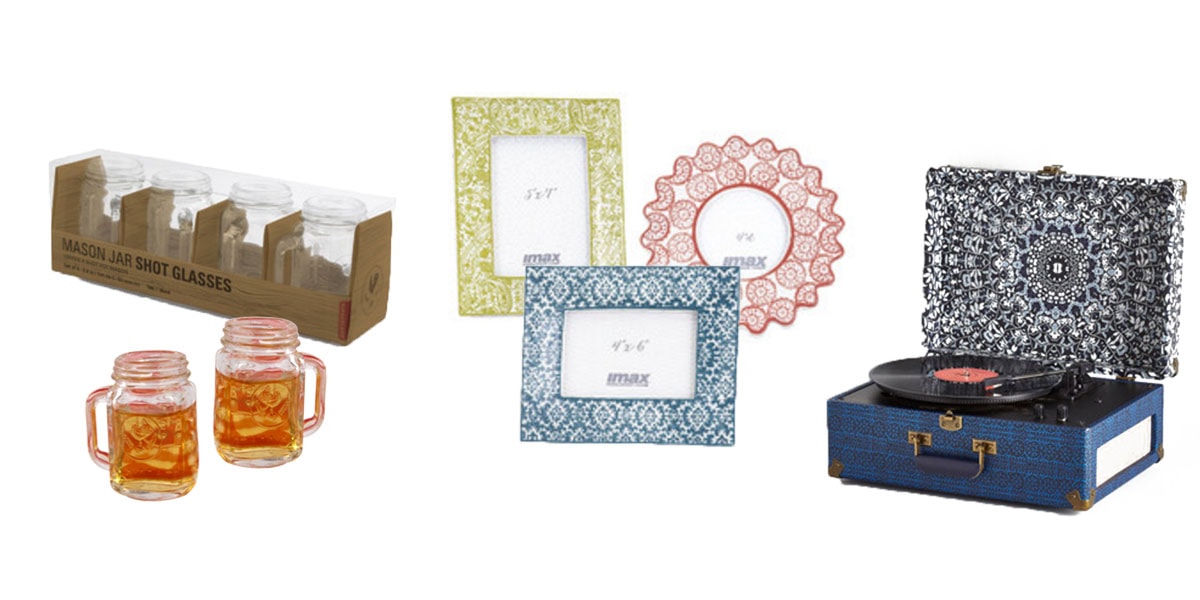 Save: Wayfair mason jar shot glasses, Spend: Lucenda frame set, Splurge: Modcloth turntable
Still have no idea what you want to get? Dip into the category that I call "safe gifts." They're more thoughtful than a gift card, but universal and versatile enough to generally please anyone.
Think things that can be enjoyed by groups – like quirky glassware, music, wall hangings, etc. (Obviously, the shot glasses are only appropriate for those of legal drinking age, but you get the picture…) This way, you're not skating on the dangerous line of personalized clothes, home decor or accessories, but you're definitely more thoughtful than the one friend who puts a $10 in an envelope that says "Happy Christmas, xo Me."
What do you think?
Have you started your holiday shopping yet? Did this list give you any ideas? Would you like to see a Save, Spend, Splurge article on Gifts for Him? Make sure to leave comments and questions below. We love to hear from you!