It's easy to fall in love with a designer's latest products. Affording those products is the hard part. Searching for budget-friendly options can be daunting, exhausting, and can even take the fun out of shopping. CF wants you to look and feel your best, no matter your budget, so we've done all the hard work for you. Check out the looks below and decide if you want to Save, Spend, or Splurge.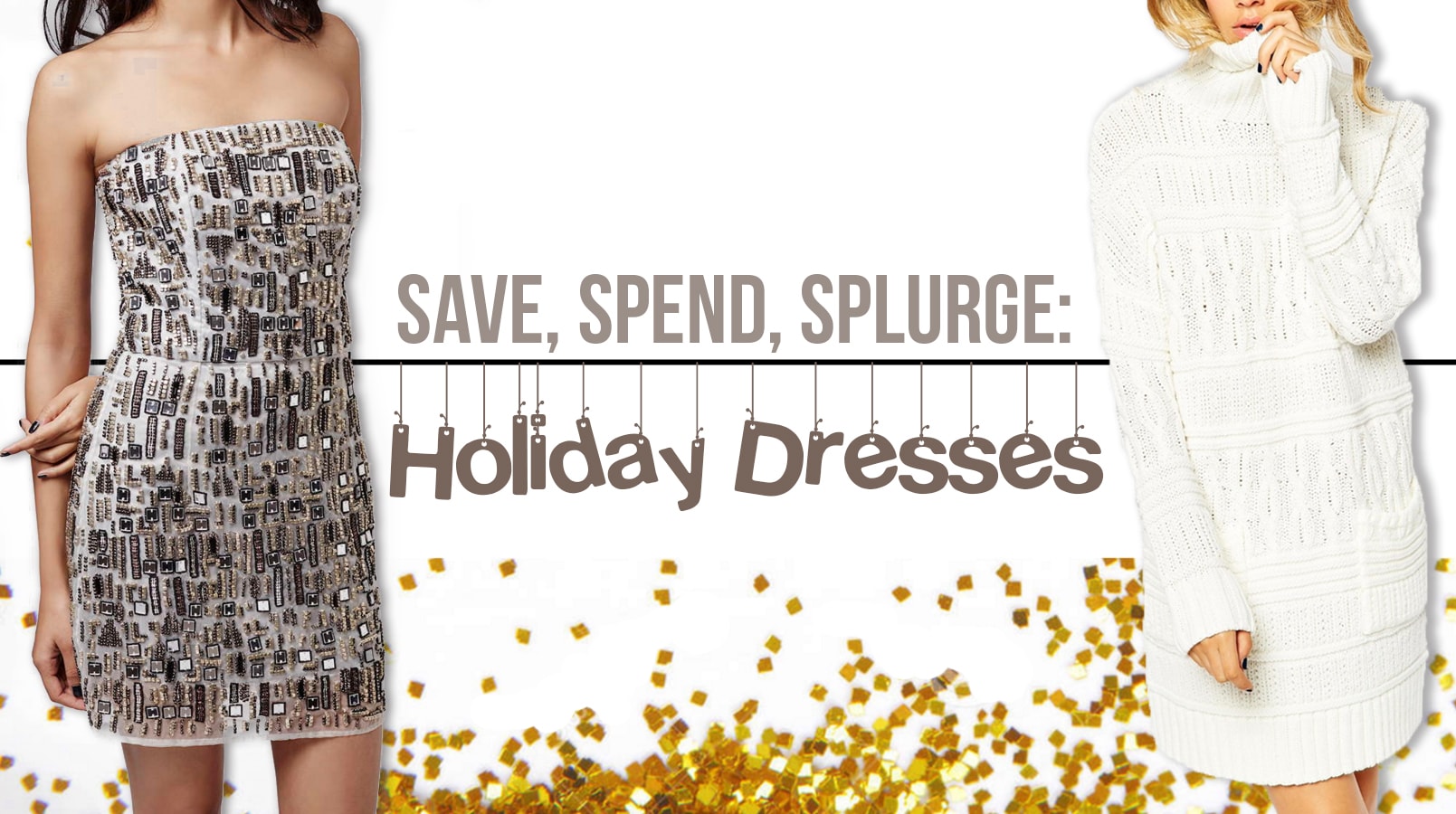 What are your plans for the winter holidays? Whether you're celebrating at home with family, traveling for a destination holiday, or making exciting plans with your roommates, you're most likely looking for a special dress for the season.
It's an exciting time – going through the racks at stores, sorting through jewels and feathers and glitter and lace, through reds and golds and blacks and silvers, searching for a dress that's just right.
Some of us love the experience of pulling hangers aside, analyzing each dress before taking a handful into the fitting room. For others, spending five hours at H&M just to come home empty handed isn't all that appealing. So, we've taken some of the dirty work out of holiday shopping this season with some great holiday dress options for any budget. Maybe you'll be inspired! Scroll down to see the looks:
Home for the Holidays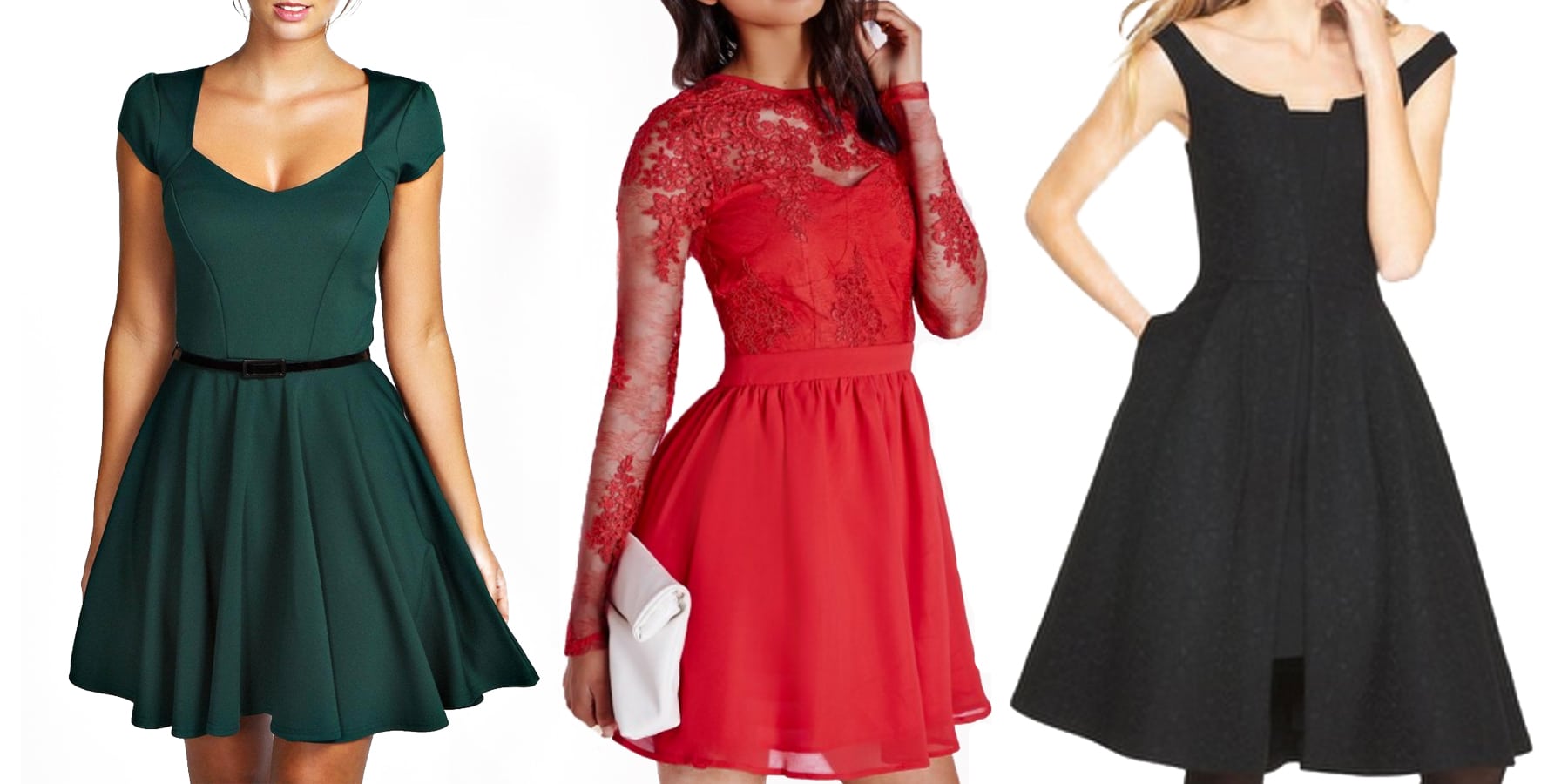 Products (L-R): Save (Boohoo), Spend (Missguided), Splurge (White House Black Market)
Spending time with family during this time of year usually includes some type of dress-up occasion. You know, the one where you see your extended family and grandparents. There may be an event, a service, or a special meal that you will attend, and it will require a classic dress (AKA one that won't offend your great-aunt).
You can't go wrong with a fit-and-flare dress in a classic holiday color. You'll look fabulous in photos because you know the decor inside homes, restaurants, theaters, and just about anywhere else will complement your color scheme. This is also a universally flattering shape for any body type or age, depending on the length of the skirt.
Baby It's Cold Outside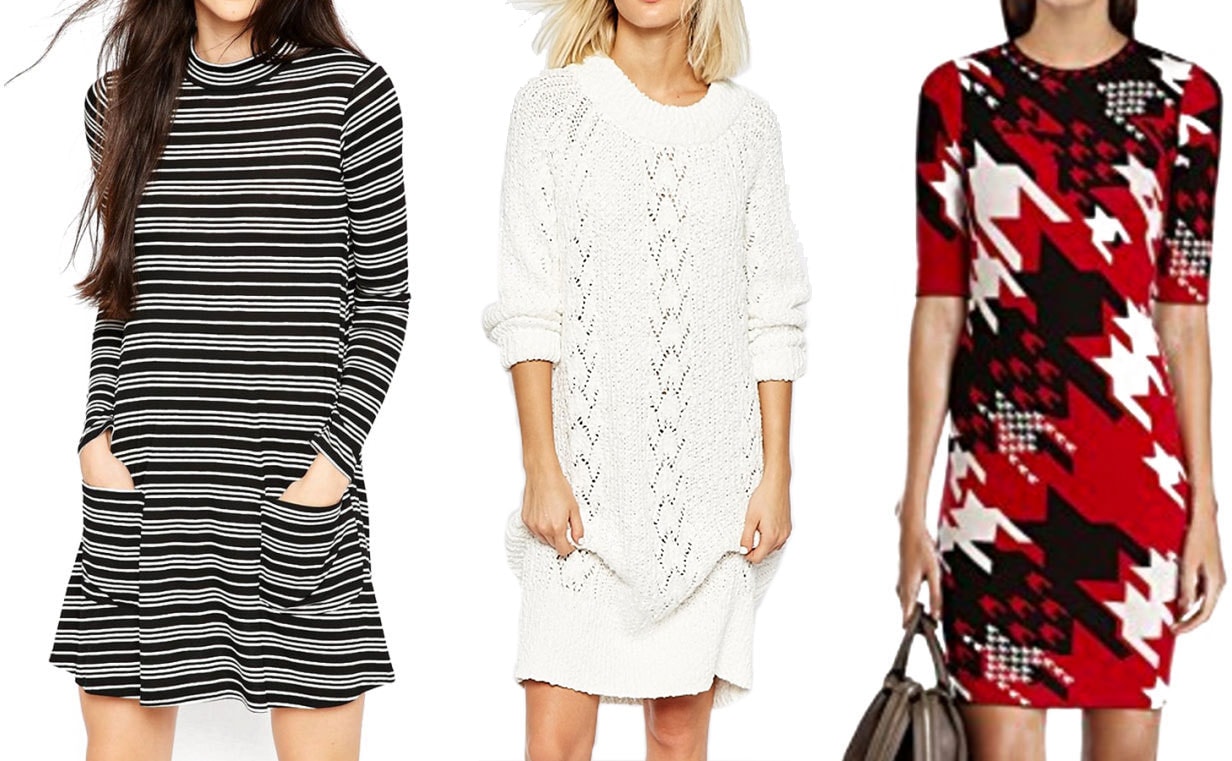 Products (L-R): Save (ASOS), Spend (ASOS), Splurge (Karen Millen)
Sometimes all you want to do over winter break is cozy up in a warm sweater or blanket, but holiday arrangements have you spending your time otherwise. Bring the cozy feeling with you everywhere you go with a sweater dress! Whether it's light jersey, cable knit, or a fitted ribbed material, long sleeved, short sleeved or sleeveless, you can't go wrong.
Pair yours with some cute opaque or colored tights and heeled bootie, or go for a more chic edge with bare legs and an over-the-knee boot. Don't forget to accessorize with your favorite statement necklace or earrings!
New Years Rockin' Eve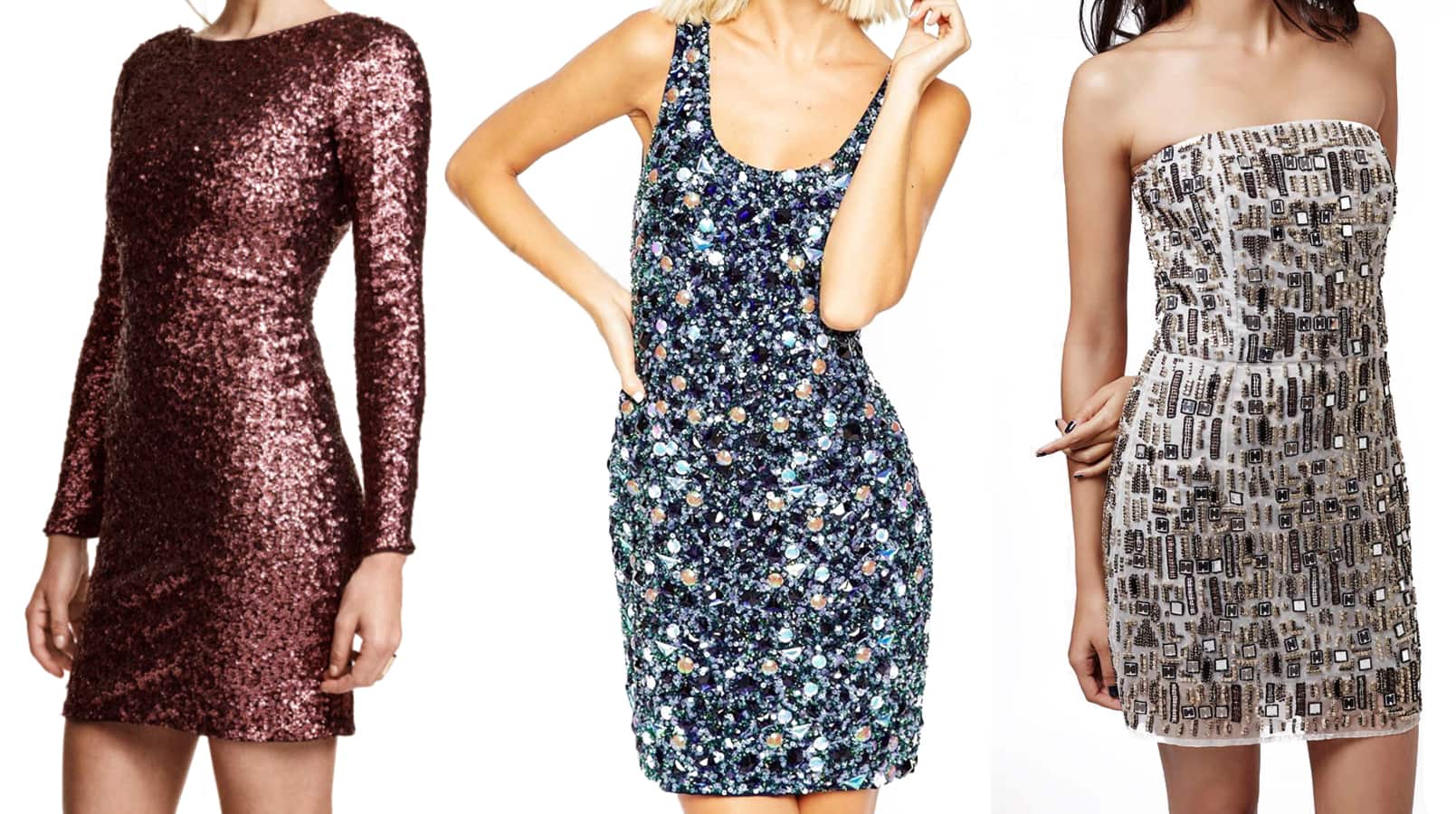 Products (L-R): Save (H&M), Spend (ASOS), Splurge (Topshop)
This is always the must fun dress to shop for. We love the glitter, we love the gems, and we love the sequins. It's a huge trend right now, so our favorite stores like H&M, ASOS and Topshop are full of these shimmering knockouts.
Statement dresses are perfect for your New Years Eve party or event, so it's tempting to go all out with your budget. Generally, it's worth it to spend a little more on this as cheap sequined dresses can fall apart quickly. Get the most wear out of your sparkly ensemble by wearing it throughout the year for special events! Pair it with tights and a blazer, or with cute ballet flats and a cardigan. Be creative, because the best outfits are the unexpected ones.
What do you think?
Do you have any ideas for your upcoming holiday dress? How would you style any of College Fashion's choices for your winter holiday? Would you save, spend, or splurge on any of these? Remember to leave comments and questions below. We love to hear from you!