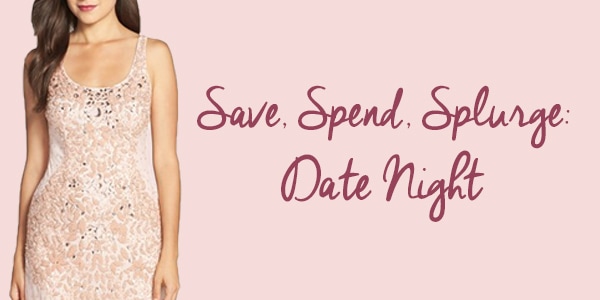 College Fashion has published post after post advising what to wear for a night out with your honey. However, what makes this article stand out is the ability for you to choose what you'd like to wear based on your budget.
How much you want to spend is up to you, and College Fashion wants to help you look your best! Read on to see chic date night essentials, with options to fit every budget.
The Dress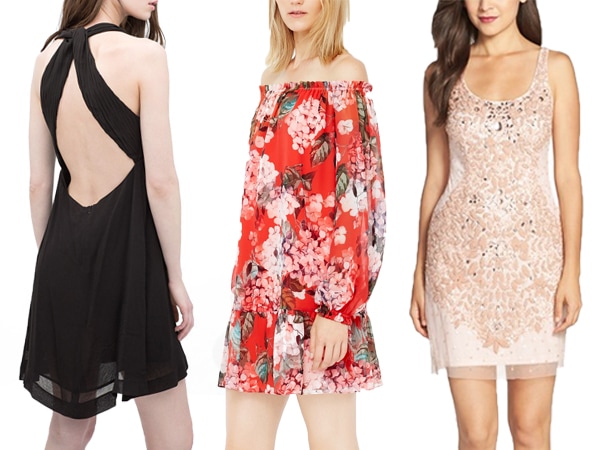 Save: Zara, Spend: Mango, Splurge: Adrianna Papell
The must-have element in a date night dress is flirtation. Whether it's an uneven hem, a flowing sleeve, an off-the-shoulder peek, or some feminine sequins, picking this "flirt factor" will keep everyone's eyes on you. Pick this statement and go with it; play it up with how you style your hair, walk with confidence to enhance the movement of the skirt, and don't forget the most important accessory: a dazzling smile.
The Earrings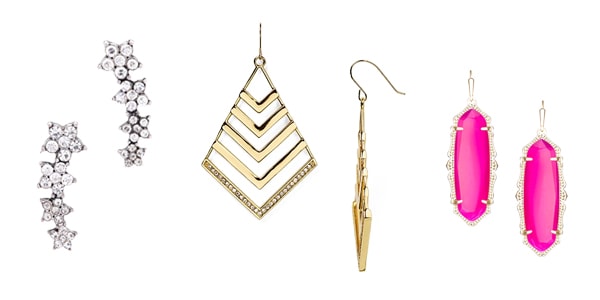 Save: Forever 21, Spend: Lauren by Ralph Lauren, Splurge: Kendra Scott
Jewelry can be tricky when it comes to date night. You want to look like you put special effort into your look, but you don't want to appear overdone. You also don't want to look like you didn't try at all. So, how do you find the right balance?
The perfect earrings won't overpower the dress, but will draw attention every now and then. Pick a drop in a bright color for a surprise behind loose curls, or a golden geometric chandelier for a more trendy take on a classic look. Just remember, nothing too crazy for date night. Think of your earrings as a subtle complement to that pretty face of yours.
The Shoes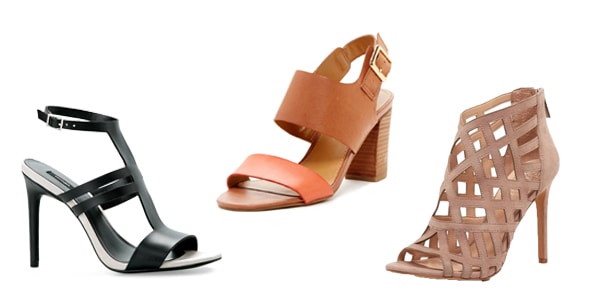 Save: Mango, Spend: Franco Sarto, Splurge: Vince Camuto
There are thousands of cute shoes out there, but no matter how cute those stilettos are, do not– I repeat, do not— wear them on date night if you can't walk in 'em. Posture and presentation are just as important as the outfit we wear and the conversation we have. There's nothing cute about complaining, taking your shoes off in the middle of the date, or walking like a baby giraffe.
Maybe you're poised and graceful in 5″ stilettos. And if you are, then kudos to you, because I'm definitely not. So, if you're like me, how do you solve the problem? Pick a shorter stiletto and practice before the date until you feel comfortable. Or, wear a block heel for more support and less wobbling. Flats are also a saving grace– there's nothing wrong with wearing flats on date night as long as they're not your beach flip-flops.
Shoe tip: Watch out for unsightly toe prints on open-toed shoes! Those dark toe circles are an unfortunate part of shoe longevity, but they're not cute under any circumstances. If you want to appear clean and put together, then avoid the sandals with dirty foot prints, no matter how much you love the shoes.
What do you think?
Would you wear any of these pieces on date night? How would you style them? What kinds of things would you like to see in future Save, Spend, Splurge posts? Let us know in the comments below!