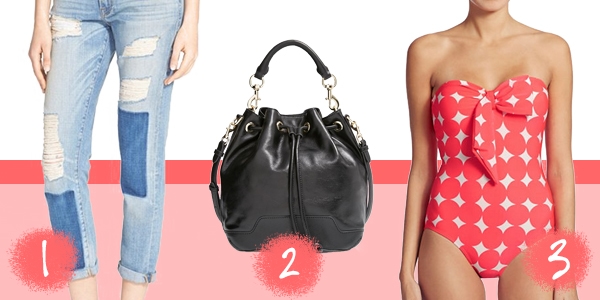 1. Frame Denim, 2. Rebecca Minkoff, 3. Kate Spade
It's easy to fall in love with a designer's latest products. Affording those products is the hard part. Searching for budget-friendly options can be daunting, exhausting, and can even take the fun out of shopping. CF wants you to look and feel your best, no matter your budget, so we've done all the hard work for you. Check out the looks below and decide if you want to Save, Spend, or Splurge.
Are you a Girl on the Go?
Who are you kidding? Of course you are – you're in college. Your alarm goes off at 8:05 a.m., and you bounce out of bed with your eyes still half-closed. Laptop? Check. Nature Valley Bar? Check. Student ID? Check, and you're out the door. You don't have time to clasp a choker or squeeze into five-button high-waisted jeans before your 8:30 marketing lecture.
CF has picked a few easy, comfortable, and trendy, "go-with-anything-in-your-closet" pieces that fit your on-the-go lifestyle. (Whew.) Now it's up to you if you want to save, spend, or splurge. Check out your options below:
Patchwork Denim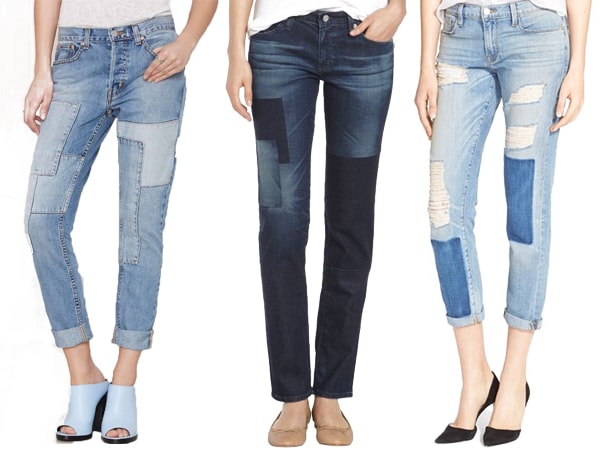 Save: Nasty Gal, Spend: AG Jeans, Splurge: Frame Denim
Medium- or low-rise denim in a boyfriend, boot cut, or ankle-length fit are going to be your most comfortable bet when it comes to sitting through that two hour lecture. Off to your part-time job after class? They're still comfy eight hours later. Stay trendy with runway-inspired patchwork, like the options above.
Black Bucket Bag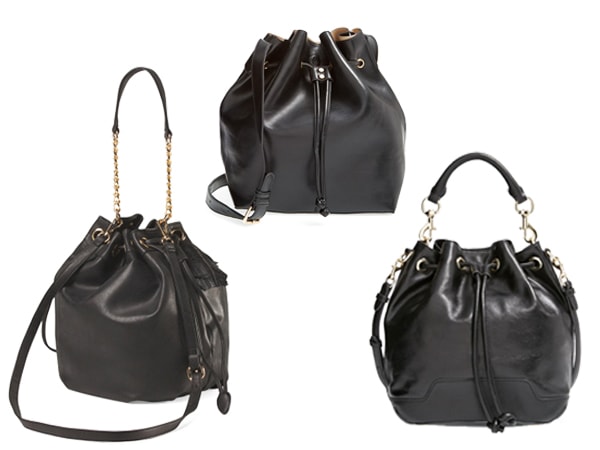 Save: Handbag Republic, Spend: Sole Society, Splurge: Rebecca Minkoff
It's not laptop-friendly, but this bucket bag can be your go-to purse for just about any other occasion. Date night? It's dressy enough. Afternoon babysitting gig? It's casual enough. Shopping trip? It's roomy enough. (Not to mention, it goes with everything.)
Coral Bandeau One-Piece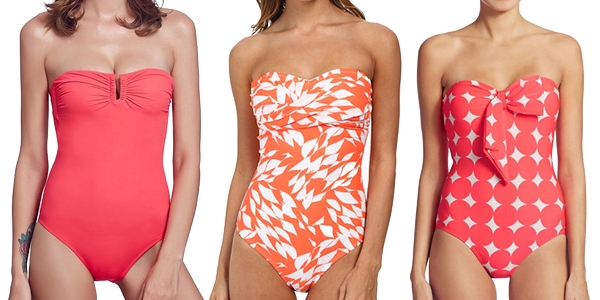 Save: Senfloco, Spend: Shoshanna, Splurge: Kate Spade
Forget strings, fringe, clasps, buckles, and cut-outs. Want a simple suit that you can slip on without complications? A bandeau one-piece is the choice for you. What's the ultimate plus to this chic style? No tan lines. Just remember to use sunscreen!
What do you think?
Would you splurge on any of these items? How about save? Are there any designer pieces that you'd like to find at friendlier prices? College Fashion can help! Remember to post comments, questions, and requests below.