The 2010 MTV Movie Awards may have been about a week ago, but I've got a few red carpet looks replaying over and over in my head! This awards show was all about fun patterns, bold colors, and flirty textures. The overall theme of the evening: show-stopping cocktail dresses paired with neutral accessories.
Here are a few of my favorite looks and tips on how to translate the red carpet fashion into your own wardrobe:
Whitney Port: Bold & Gold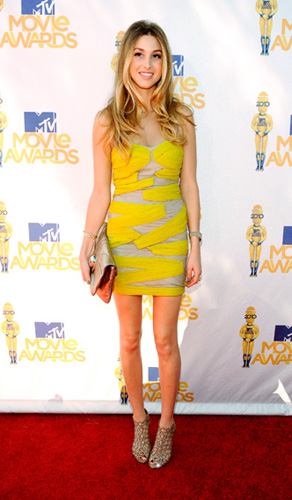 Looking at Whitney's dress is almost better than downing an energy drink. The yellow is bold, dramatic and reminiscent of abstract art. A dress likes this will undoubtedly stand out on its own, so pair it with a subdued gold or nude accessories, like Whitney's, for the perfect balance.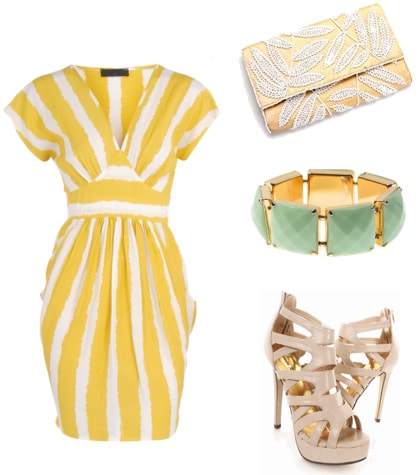 Shop: Dress, Clutch, Bracelet, Heels
Scarlett Johansson: Luxe and Lace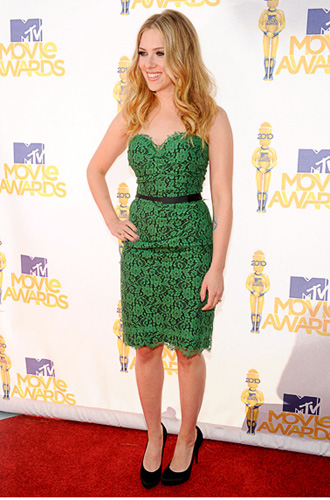 Scarlett might be the epitome of classy. The rich, emerald green hue of her dress is absolutely gorgeous, while the sweetheart neckline and black ribbon cinching the waist creates a prim and proper look. Balance the sweetness with classic, black pumps to make sure you don't end up looking like a life-sized doily.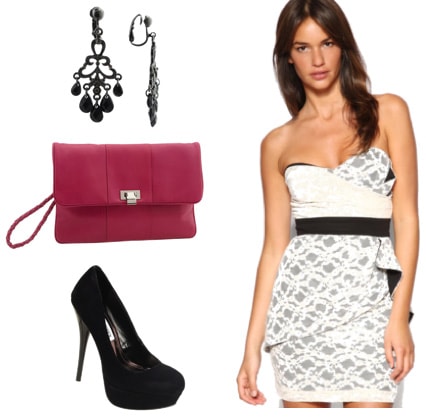 Shop: Dress, Earrings, Wristlet, Pumps
Anna Kendrick: Pattern Pretty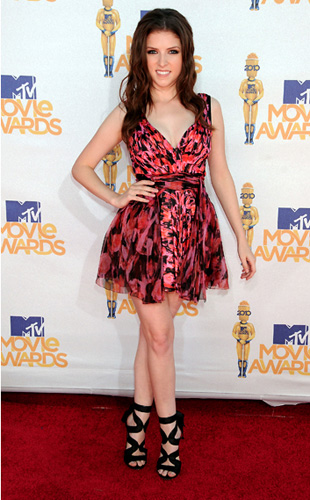 Anna is a fresh face on the red carpet. Her looks are set to stun, and she never fails. Flirty frocks with bright, abstract patterns, like Anna's red carpet choice, are perfect for the summer. Keep the accessories minimal (simple black ones will do) since an abstract pattern can speak volumes on its own.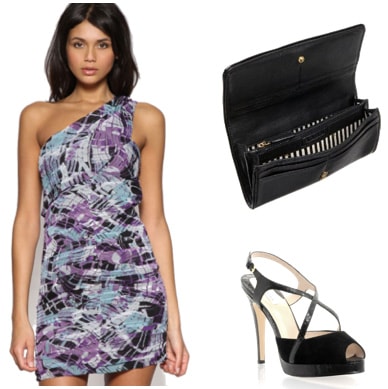 What are your thoughts?
What did you think of the celebrity red carpet looks at the 2010 MTV Movie Awards? Who do you think was the best and worst dressed? Leave a comment and let us know what you think!