This post may contain affiliate links, which means we may receive a commission if you purchase through our links. Please
read our full disclosure here
.
Whether it's for a birthday, holiday, anniversary, or even a surprise, gift giving can be overwhelming. This is especially true during the holiday season when finding the perfect gift for a loved one (or multiple loved ones!) can sometimes be a daunting task.
To help you out, we've created a gift guide personality quiz that matches up a girl on your list who you're gifting with a personality trait. And since it's the giving season, we are also giving you a gift guide based on these personality traits with recommended gifts at all price points.
Just take this fun quiz below to find out what you should give as a gift this season. Once you get your answer, find your letter and corresponding result below for a sample outfit based on your personality type.
Quiz: What Gift Should You Give?
Quiz Results – No peeking!
Below are the results of the quiz. Don't look if you haven't taken it yet! I've created one outfit for each result to help give you some ideas for what to wear. Enjoy!
Mostly A's: The Trendsetter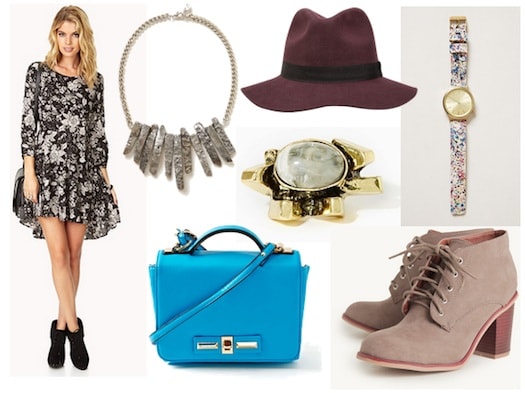 Product Information: Dress, Necklace, Hat, Watch, Shoes, Ring, Bag
When shopping for the trendsetter, look for a one-of-a-kind piece that your fashionista can easily add to her wardrobe. All of these items fit the bill. A pretty floral dress can be dressed up or down, layered for fall and winter, or worn with basics during summer. Statement accessories, like a pretty necklace, ring or printed watch, are also special pieces. And of course, a trendy burgundy floppy hat, a statement bag in a vibrant blue, or simple heeled booties also make great, stylish gift options.
Mostly B's: The Creative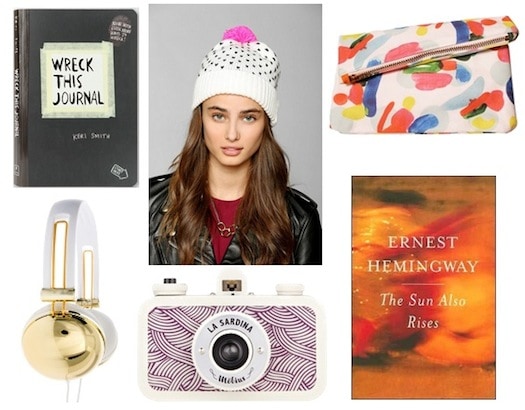 Product Information: Journal, Beanie, Clutch, Book, Camera, Headphones
The creative marches to the beat of her own drummer. She loves to express her individuality through her passions and her clothes. An alternative journal like this one above is a fun gift for the creative. Fun, stand-out accessories, like this beanie and fold-over clutch, would also be fantastic gift options. To further inspire the creative, you can also get her a copy of her favorite book, a camera to capture the artistic moments, or a cool pair of headphones so that she can listen to her favorite music to get those creative juices flowing.
Mostly C's: The Hostess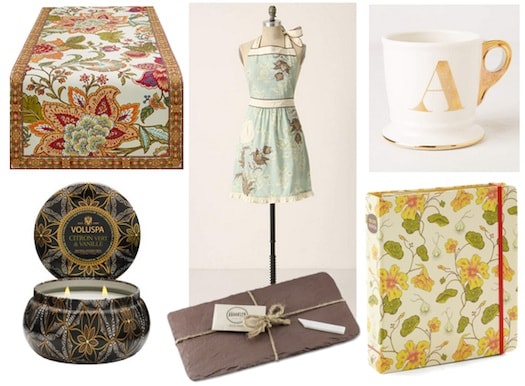 Product Information: Table Runner, Apron, Mug, Recipe Folder, Cheese Board, Candle
You'll know this girl as the one who always has people over. She loves to share her signature recipes and thinks of everyone else before herself. For someone that gives more often than they receive, pick out a gift that they'll truly appreciate. A pretty table runner, apron, or cheese board are great decorations for a dinner party. And for her during her downtime, she can light a yummy smelling candle, sip tea from a monogrammed mug, or organize her recipe folder.
Mostly D's: The Adventurer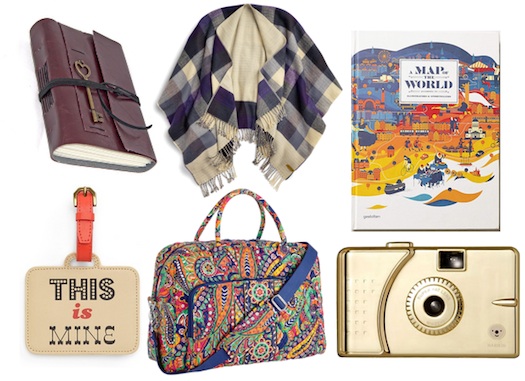 Product Information: Journal, Poncho, Book, Camera, Weekender Bag, Luggage Tag
The adventurer is up for anything and if it was up to them, they would wander the world indefinitely. For this person, a great gift idea is a journal or a camera so that they can capture the beautiful moments they come across in their travels. Next, a great poncho is a wonderful layering piece that is a cozy option for chilly airplanes and long car rides. A pretty map book is another unique pick for anyone who loves to travel. And last, an essential weekender bag and a kitsch luggage tag will ensure that she travels the world in style (and that picking her luggage from the conveyer belt is a breeze!).
What do you think?
Was this gift guide quiz helpful? Do you like these gift picks? What will you be gifting the people on your gift list this year? What other type of people will you be gifting this year? What will you give them? Please let us know what you think by leaving a comment below!