This post may contain affiliate links, which means we may receive a commission if you purchase through our links. Please
read our full disclosure here
.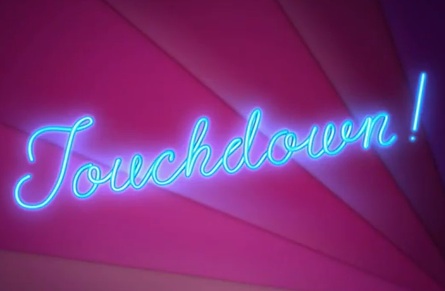 Photo Credit: ELLE
Maybe you're going because you're a die-hard sports fan. Maybe it's the thrill of seeing the commercials everyone will be talking about for about a week after. Or, if you're anything like me, maybe you're in it for the serious amount of snack food. This Sunday, the Seattle Seahawks will face off against the Denver Broncos for Super Bowl XLVIII, and this game is not one to miss.
Super Bowl parties present certain sartorial challenges. Showing off your personal style in a jersey and jeans can be tricky, but it can be done. If you're stumped on what to wear this Sunday, let us inspire you with our favorite football finds. The best part? These outfits ring in under $100 total, and you likely already have several items in your closet!
Tips on dressing for a Super Bowl party:
It's okay if you're not wearing Broncos or Seahawks gear, but choose a team to root for and wear their colors. Don't be a wet blanket who can't get into the spirit. Even if you're setting up home base in the kitchen near the food with the other non-football types, just go with it. Can't decide what team to root for? Simple. Wear the team colors that flatter you the most.
Don't overdress. If there's one occasion a year when it's truly awkward to be the only person decked out in heels and a sundress, it's a Super Bowl party. This isn't the Kentucky Derby, so go casual with your ensemble.
Show your personal style through shoes and accessories. If you feel like your outfit is lacking a certain je ne sais quoi, amp up the accessories. Jewelry is a good go-to, but don't be afraid to accessorize with a scarf or beanie.
Broncos Fanatic – $95.27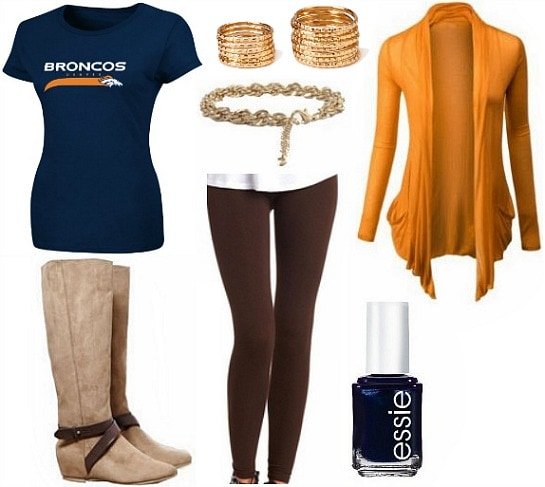 Product Information: Top – Amazon, Leggings – Charlotte Russe, Cardigan – Amazon, Boots – American Eagle, Bracelet – Forever 21, Rings – Forever 21, Nail Polish – Essie
Err on the side of casual for a Super Bowl party. Leggings with an oversized cardigan, plus a Broncos tee is the way to go. Wear cute boots with a small, hidden platform, as well as gold accessories. The easiest way to show your support of Peyton Manning? Navy nail polish.
Diehard Seahawks Fan – $93.33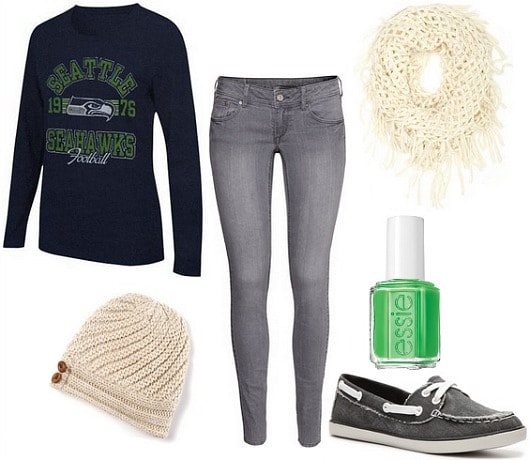 Product Information: Top – NFL Shop, Jeans – H&M, Shoes – DSW, Hat – Icing, Scarf – 2B, Nail Polish – Essie
If you bleed lime green and navy, show your support for the Seahawks by rocking this long sleeve tee with coordinating nail polish. Keep the look simple with gray skinny jeans. You can always accessorize with a knit beanie and white scarf if you feel like your outfit is too low-key. Don't forget to keep your feet comfy with some dark gray boat shoes.
Who are you rooting for this Sunday?
What will you be wearing to show your support? Which look above is your favorite? What are your plans for the big game? We want to know what you think, so leave us a comment below.