This post may contain affiliate links, which means we may receive a commission if you purchase through our links. Please
read our full disclosure here
.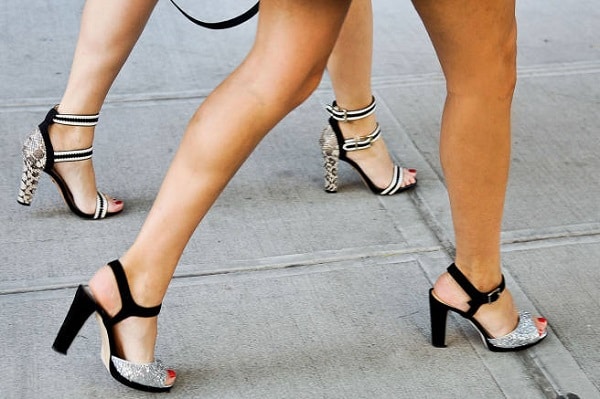 Great news, CF readers! Today is Wednesday, which means you are so incredibly close to the weekend. Whether you're playing it low-key Friday through Sunday, are headed out on the town, or some mix of both, we're here to help with your weekend fashion dilemmas.
We've created five outfits based on different weekend activities. Each costs under $100 total, but as always, if you mix and match these ideas with pieces you already own, the final price is far less. So check out the looks below and let us assist in stepping up your summer wardrobe game:
Friday Morning Yoga – $68.73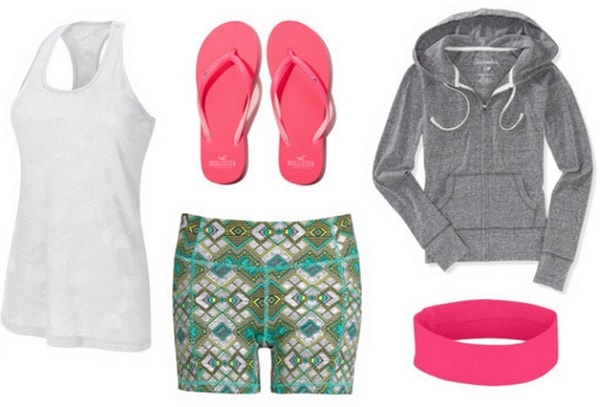 Product Information: Top – Kohl's, Shorts – Forever 21, Hoodie – Aeropostale, Headband – GTM Sportswear, Shoes – Hollister
Workout gear doesn't have to consist of grungy old tees. We love the idea of bold, patterned exercise shorts – they make such a statement! Throw on a white racerback tank, then grab a hoodie for the commute to your yoga studio.
Slip into some bright flip-flops and keep your hair out of your face with a headband. This outfit is easy, quick, and much cuter than your ratty old middle school graduation tee, right?
Friday Afternoon Internship – $99.88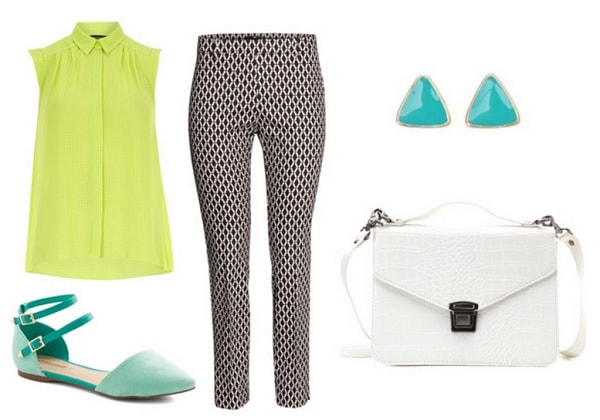 Product Information: Top – Dorothy Perkins, Pants – H&M, Shoes – Modcloth, Bag – Pacsun, Earrings – Pacsun
Keeping it professional when the weather is hot is tricky. While work dress codes vary from workplace to workplace, we live by this simple rule: if you are showing legs (appropriately), wear sleeves. Conversely, if you are going sleeveless, wear pants.
In this look, we paired patterned trousers with a bright green sleeveless blouse, and love the idea of color-blocking with your footwear and earrings. Also, remember to carry your professional-looking purse for extra style brownie points.
Saturday Morning Errands – $94.69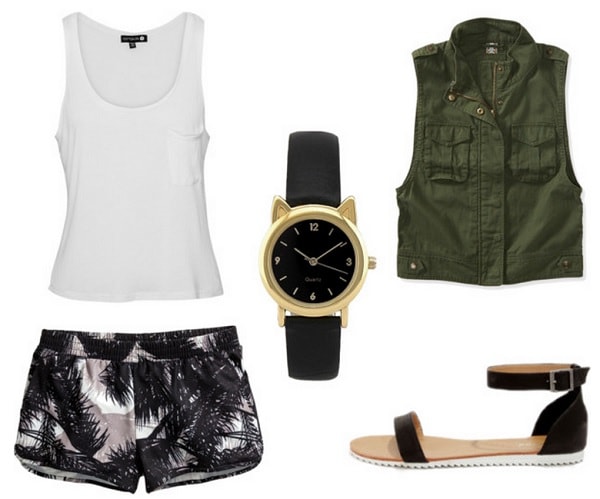 Product Information: Top – Cotton On, Shorts – H&M, Vest – Aeropostale, Shoes – Lulu's, Watch – JCPenney
No matter which way you slice it, there is always something to be done on Saturday. Whether you're out of groceries or paper towels, the dog needs to be walked, or you plan to sell your textbooks, errand running is a Saturday thing.
To look great while hopping around town, throw on these comfortable but chic patterned shorts. A simple white tank will do, but jazz it up with a utility vest. Throw on a watch for style purposes and to keep an eye on the time. Our favorite element? These cool-girl sandals with white soles.
Saturday Night Birthday Party – $94.65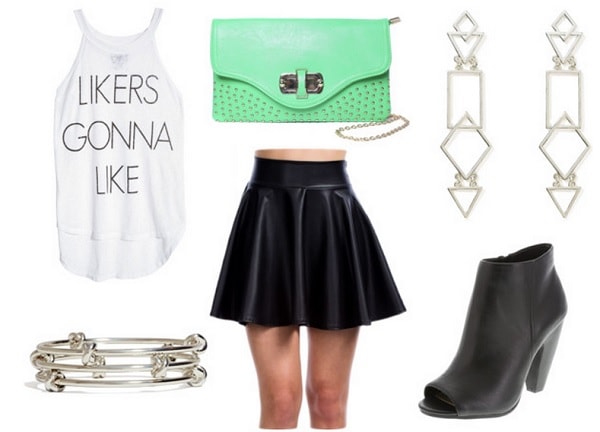 Product Information: Top – Delia's, Skirt – Go Jane, Shoes – Payless, Bag – Etsy, Bracelet – Nasty Gal, Earrings – Nasty Gal
Faux leather skirts are trending at the moment, and there's a style out there for everyone. For this ensemble, we paired a flirty pleated skirt with a graphic tank top and booties for a night out. Jewelry is key for keeping this look trendy. A shiny, silver bracelet with knots and dramatic art deco-style earrings perfectly complement the bright green studded bag.
Sunday Lunch with Friends – $97.89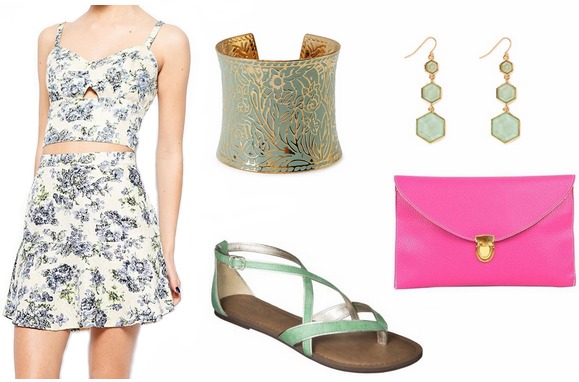 Product Information: Top – ASOS, Skirt – ASOS, Shoes – Target, Bag – Amazon, Bracelet – Forever 21, Earrings – Forever 21
Going to lunch to recap the events of last night with your friends? Keep it trendy with a matching crop top and skirt. Grab casual flat sandals and a clutch with a serious pop of color to hold your essentials. The jewelry can be as bold or minimal as you like, but we prefer a decorated cuff and cute earrings.
What are you wearing this weekend?
Which sample outfit above is most "you?" Do you wear leather skirts? How do you keep professional yet cool at work in the hot summer months? Let us know your thoughts by leaving a comment below!