This post may contain affiliate links, which means we may receive a commission if you purchase through our links. Please
read our full disclosure here
.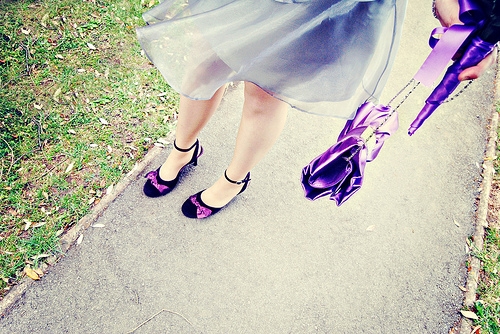 Even if you're not the one walking down the aisle, trying to navigate the dos and don'ts of dressing for a wedding is nearly a ritual in itself. Location, dress code, weather, and the always difficult decision of dancing-all-night-versus-wearing-cute-shoes are all factors that must be taken into consideration.
If you're a college girl like me, budget is a huge restraint when dressing for the weddings of the season, which is why I put together three outfits perfect for summer weddings, each under $100 total.
A Casual Outdoor Affair – $93.93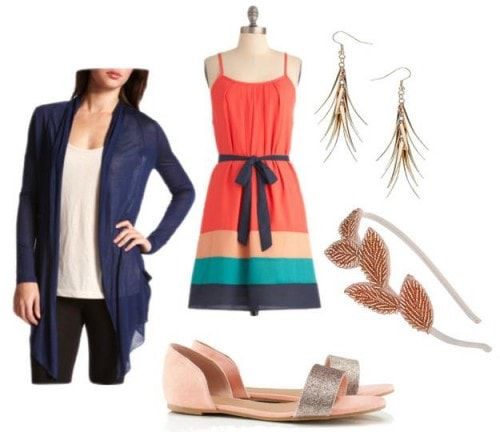 Product Information: Dress – Modcloth, Sweater – Charlotte Russe, Shoes – H&M, Headband – Dorothy Perkins, Earrings- Dorothy Perkins
If the next wedding you're attending is taking place at a beach or in the park, you have the green light to go a tad casual! Wind-blown hair, flats, and sweaters are perfectly acceptable for affairs like these. (After all, the ocean air can be chilly.) Be sure to choose accessories that add a bit of shimmer to stand out.
A Traditional Ceremony – $98.74
Product Information: Dress – Modcloth, Shoes – Lulus, Bag – H&M, Earrings- Forever 21
The best part about putting together an ensemble for a summer wedding? Color is totally allowed! Don't shy away from it! A bold hue with a peplum cut is sure-fire way to make the tricky transition from ceremony to champagne a breeze.
A Formal Event – $98.38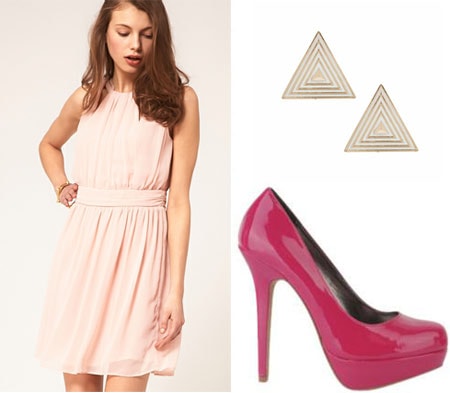 Product Information: Dress – ASOS, Earrings – Dorothy Perkins, Shoes – Forever 21
Between finding gifts and the proper outfit, one wedding can make a dent in your wallet even if you aren't a member of the party. Luckily there are retailers who can sense our wedding-season pain, like ASOS. The chic ensemble above is perfect for a black tie occasion, but doesn't break $100. A simple grecian-inspired dress and bold heels will ease your wedding woes.
What are you wearing to weddings this season?
How do you avoid buying a new outfit each time you have a wedding to attend? Which look above is your favorite? How do you keep your wedding outfits under $100? Let us know by leaving a comment.