For this week's edition of Outfits Under $100, we decided to do another one-stop shopping post! After all, this time of the year is one of the most hectic. It's filled with end-of-school events and get-togethers, so finding a fabulous outfit pronto is a major issue.
This time around, we're giving you three cute outfits that you can quickly pick up at H&M. No matter what the event or your personal style, this fast-fashion store will have your back. The best part? Each budget-friendly look rings in at less than $100.
Girly at a Pool Party — $77.69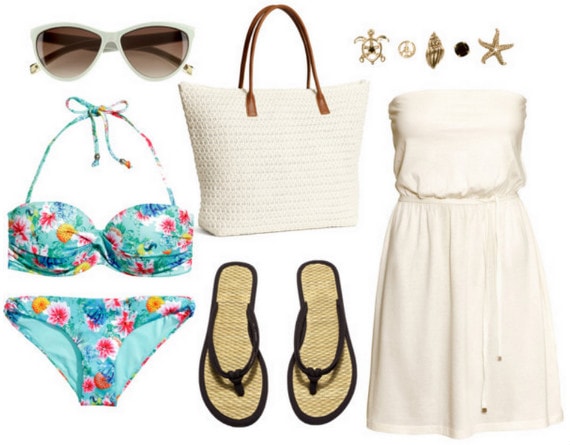 Product Info: Bikini Top, Bikini Bottom, Dress, Shoes, Bag, Sunglasses, Earring Set
Girly doesn't necessarily mean pastel pink; this turquoise swimsuit is still very dainty while providing punches of color. Pair this bikini with a strapless cover-up, then grab a straw tote for your towel, sunscreen, and other belongings. Slip on some basic flip-flops and trendy mint sunglasses before choosing sea-and-surf-inspired earrings.
Edgy Night Out — $84.75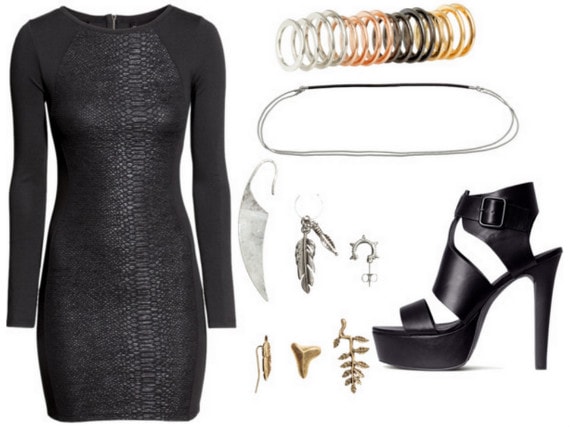 Product Info: Dress, Shoes, Headband, Earring Set, Ring Set
This dress, with its faux snakeskin motif, is the perfect choice for a night out. Keep the rest of your outfit simple— but still edgy and fashion-forward— by incorporating mixed metal accessories, like this earring set, stacked rings, and metal chain headband. Finish your ensemble with sky-high platform heels for added oomph.
Classic Dinner with Friends — $95.74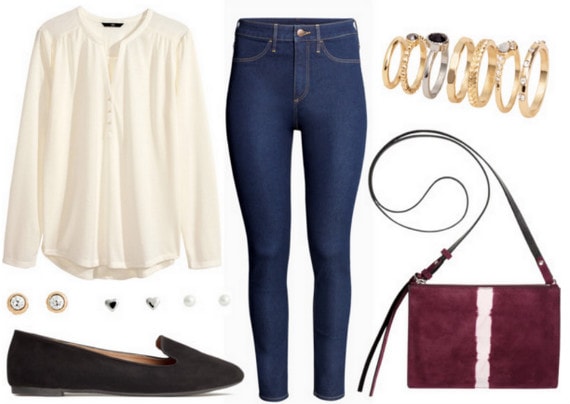 Product Info: Top, Jeans, Shoes, Bag, Earring Set, Ring Set
Sometimes jeans and a plain top is the way go. Choose dark wash denim and a loose-fitting jersey top with some button detailing before slipping on a pair of loafers. Show your love for fashion with a unique bag, then pull your look together with delicate jewelry.
Do you like to shop at H&M?
Is it one of your top fast-fashion stops? What do you guys think of these looks? Would you wear any of them? Let me know your thoughts in the comments below!