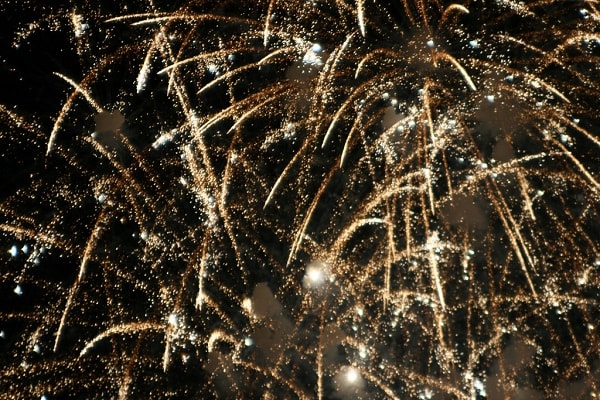 New Year's Eve has a tendency to sneak up on you. One minute you're lounging at home and the next you realize it's December 31st and you have nothing to wear to the party back on campus. That's simply the nature of the holiday while you're a college student.
Are you one of the many that has put off (or forgotten) to get an outfit until last-minute? You're in luck. We have already scoured shops and found the best NYE looks each one has to offer.
Consider this one-stop shopping so you don't have to putz around the mall for hours. In, out, and ready to ring in the new year. Bonus: each of the looks below costs less than $100!
H&M – $95.75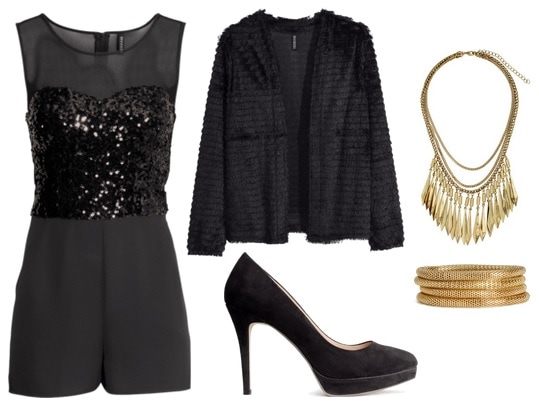 Product Information: Romper, Jacket, Shoes, Necklace, Bracelets
Dresses are a common New Year's Eve go-to, but we love the idea of finding a festive romper. H&M has everything you need to fix this darling romper up for the occasion. Sequins add some shine, while a fuzzy jacket keeps you warm. Finish it off flawlessly with high heels and gold jewelry.
Forever 21 – $89.50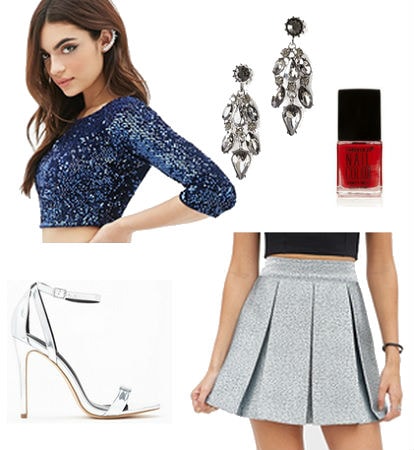 Product Information: Top, Skirt, Shoes, Earrings, Nail Polish
Forever 21 is one of our fast-fashion favorites. It can be overwhelming when you are in a hurry, so we say: seek out the sequins. This long-sleeve crop top will look phenomenal with a high-waisted silver skirt. Besides, when else can you bust out the shine in high quantities like you can on New Year's Eve?
Stick with ankle-strap silver heels, jeweled earrings, and a swipe of red nail polish for some extra flair.
Mango – $92.96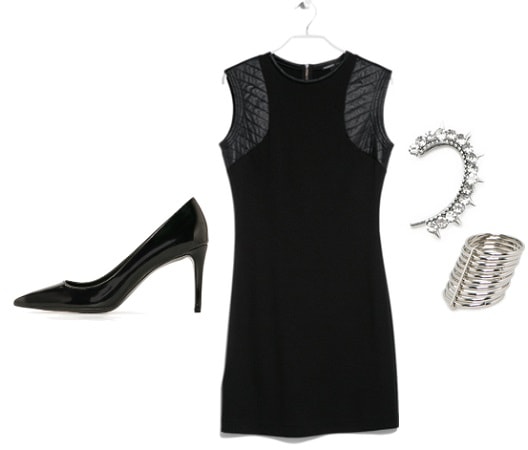 Product Information: Dress, Shoes, Ear Cuff, Ring
If you're one of the lucky ones to live near a Mango, you must head there for a quick and fabulous NYE look. This black shift dress is innately simple, but these faux quilted leather panels are extremely chic. Black court shoes are as versatile as they are classy. For an extra dose of cool, accessorize with a trendy ear cuff and a stacked set of rings.
Charlotte Russe – $97.96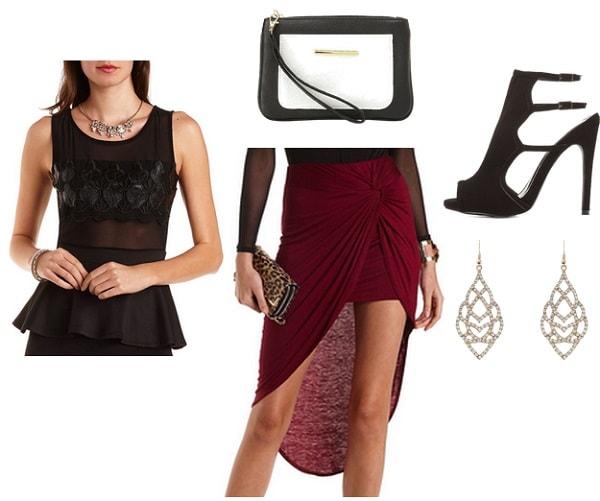 Product Information: Top, Skirt, Shoes, Bag, Earrings
For a look that's easy to throw together but looks fancy, head to Charlotte Russe. This mesh-paneled peplum top will be the talk of the party when paired with a high-low skirt, and gorgeous bootie heels will have you looking hip for any midnight toasting. To top it all off, toss your belongings into a tiny wristlet and rock these gorgeous sparkly chandelier earrings.
UNIQLO – $85.50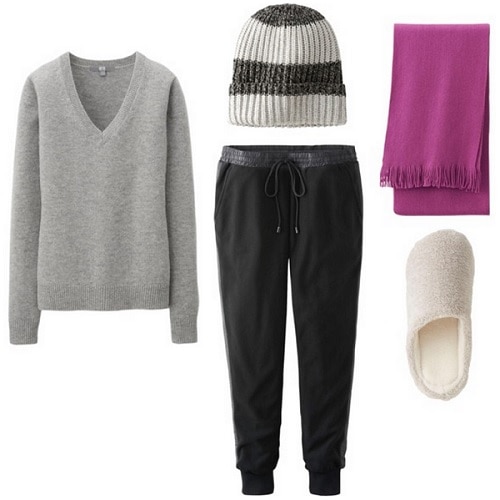 Product Information: Sweater, Pants, Hat, Slippers, Scarf
Not all New Year's Eve parties require a fancy outfit. Watching the ball drop at home with the fam? Head to UNIQLO for your comfy-time must-haves.
A cozy sweater will translate just as well for a low-key NYE party as it will over a floral dress for class. Comfy pants with a faux leather waistband look much more put-together than they feel (extra comfy!). The accessories are no-brainers: a pair of fuzzy slippers, a knit cap, and a brightly-colored scarf bring this outfit home.
Happy New Year! What are you wearing tonight?
What are your NYE plans? Going low-key at home or all-out for a party? Which looks above do you like? What's your favorite place to one-stop-shop? Comment below and let us know!