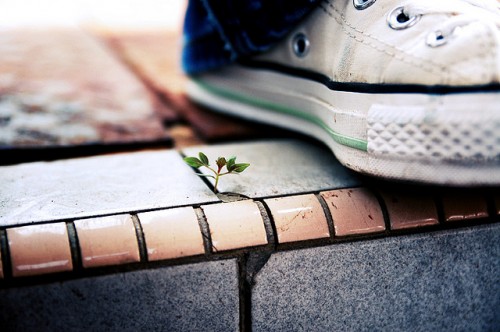 If you're new to college this semester, you may have discovered that being at a University requires a lot of walking. Campuses can be huge, classes far apart, and work a long way away. Trying to make a good impression on peers and teachers, look fashionable, and juggle the problem of rushing around constantly can be tough.
To help you out, today we have three simple, campus-ready looks to help you find the perfect balance of walking comfort and cuteness, all under $100.
Pretty & Practical – $87.40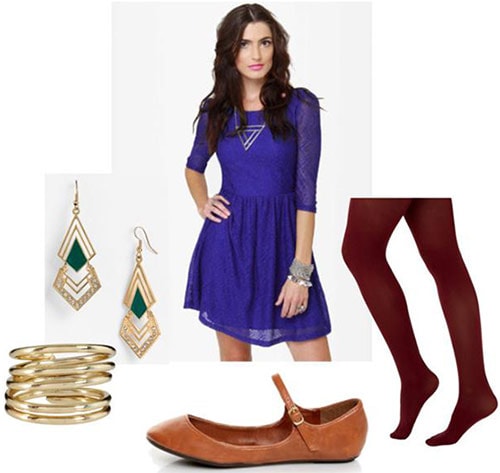 Product Information: Dress – Lulu's, Tights- Modcloth, Shoes – Lulu's, Earrings – Nordstrom, Ring Set – ASOS
A tights and dress combo may not be ideal for a cross-country trek, but pairing it with flats will make this look cross-campus ready. However, make sure your flats are worn-in and not brand new. Nothing is worse than stumbling up stairs with blisters on your ankles!
Casual & Relaxed – $74.25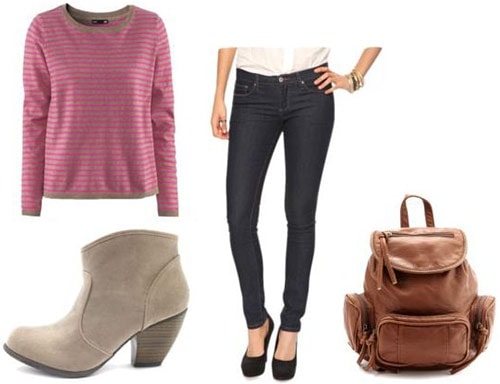 Product Information: Sweater – H&M, Jeans – Forever 21, Shoes – Charlotte Russe, Backpack – Charlotte Russe
For days when you can't be bothered to wear anything but your favorite jeans, slip on some darling low-heeled ankle booties and a striped pullover sweater. As for accessories, a carry-all backpack with a shoulder strap is a must if you're in a rush.
Chic & Cozy – $99.69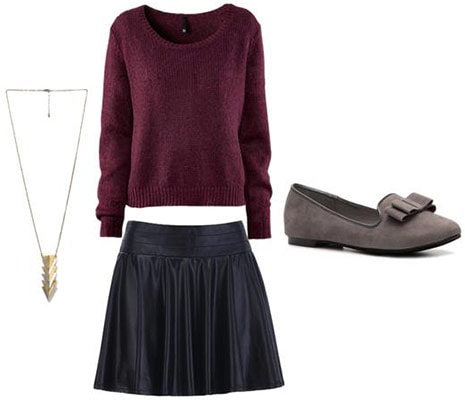 Product Information: Sweater – H&M, Skirt – Romwe, Shoes – DSW, Necklace – Forever 21
For chilly Fall days, nothing is more perfect than a slouchy sweater. A faux leather skirt and smoking slippers are totally on-trend, and you'll have no problem running between classes in them.
How do you juggle the problem of being comfortable and trendy on campus?
What methods do you use to make sure your outfits are easy to walk in, and how do you keep your looks budget-friendly? Which sample outfit above is your favorite? Leave a comment below and let's discuss it!