This post may contain affiliate links, which means we may receive a commission if you purchase through our links. Please
read our full disclosure here
.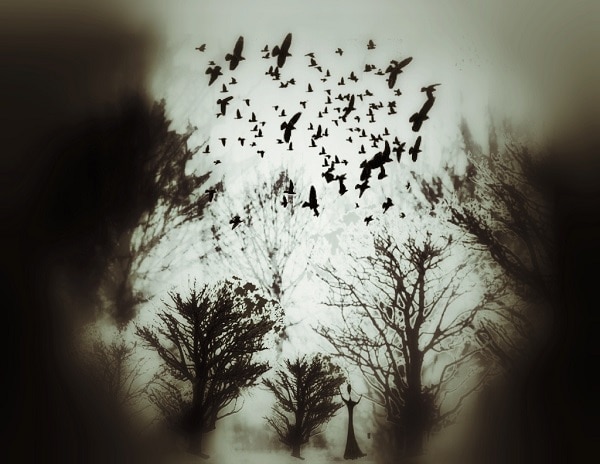 Temperatures have taken a nosedive and pumpkins are decorating stoops, which can only mean one thing: Halloween is just around the corner. This year, Halloween falls on a Friday, which is equal parts fantastic and tricky. You likely have parties and events to attend, yet you still have to go to school and work during the daytime.
Some students walk around campus in full costume, but we love the idea of the costumeless costume for daytime. Generally you can make this outfit work with pieces you already have in your closet or ones you will reuse time and time again.
Inspired by a costume, you can celebrate the Halloween spirit all day during classes without being over-the-top. Below are four outfit ideas that ring in at under $100 each.
Leopard Lady – $91.92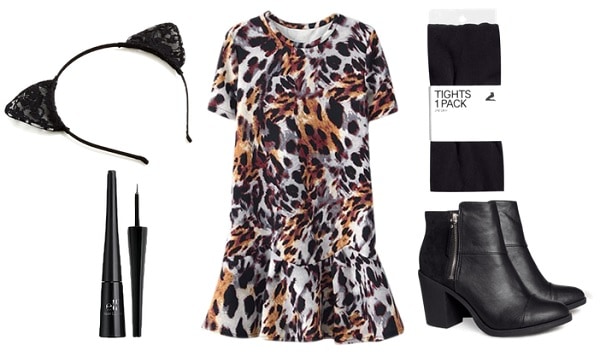 Product Information: Dress – Black Five, Shoes – H&M, Tights – H&M, Ears – Modcloth, Eyeliner – ELF
We are willing to bet you have some animal print tucked away in your closet. If not, this drop-waisted leopard dress is a chic and versatile addition to any wardrobe. This piece would be phenomenal with a pair of opaque black tights and chunky-heeled booties.
To turn this look into a classroom-appropriate cheetah, add lacy cat ears. Liquid eyeliner is the final touch you need to go prowling around campus.
Olivia Pope – $98.92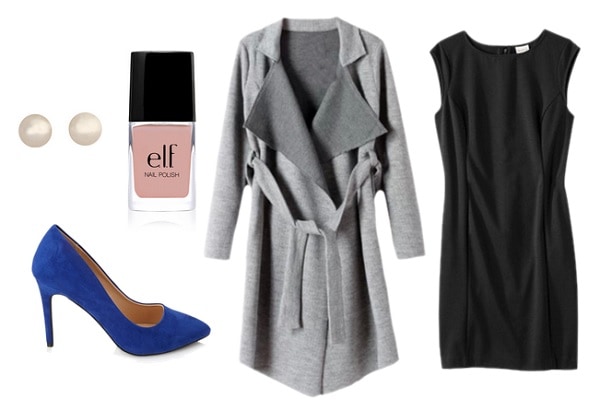 Product Information: Dress – Target, Coat – Black Five, Shoes – Forever 21, Earrings – H&M, Nail Polish – ELF
Olivia Pope is the best workplace inspiration you could ever want. If you work in a corporate environment, seek out pieces that remind you of your fixer friend. A sheath dress is quintessential Olivia. She also often wraps herself in luxurious fabrics, like the beautiful gray coat above.
Bold, blue pumps make a statement and pearl earrings are the only accessory you need. Liv always keeps her nails perfectly manicured, so a coat of neutral polish is the perfect finishing touch.
Lara Croft – $86.25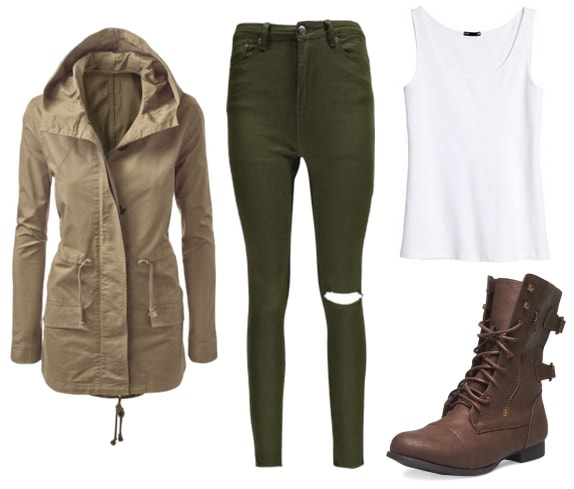 Product Information: Tank – H&M, Jacket – Amazon, Jeans – Boohoo, Shoes – Wet Seal
Casual Friday meets Halloween in this look. If you've got labs or informal classes, Lara Croft is a fantastic source of fashion inspiration for a cool girl with a get-it-done attitude.
A roughed-up pair of dark-colored jeans paired with a white tank top make the perfect base for this outfit. Forgo the accessories and instead rock a pair of combat boots with an anorak jacket.
Jailbird – $88.59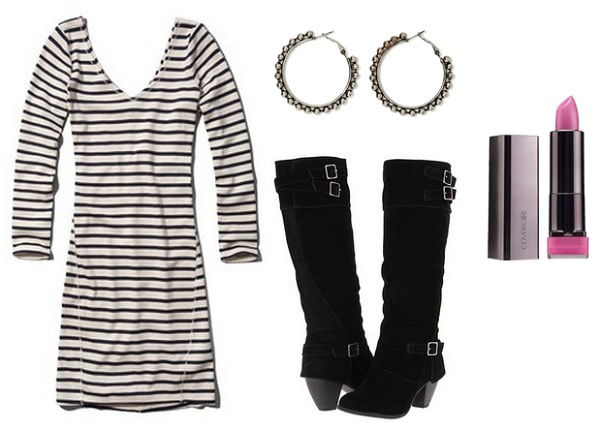 Product Information: Dress – Abercrombie & Fitch, Boots – 6PM, Earrings – Nasty Gal, Lipstick – Target
For an old-school jailbird-inspired outfit, grab this long-sleeved striped dress. Rock it with a pair of buckled boots for an added edge and a pair of steel gray hoop earrings. Freshen up this look with a swipe of bright pink lipstick. You rebel, you.
What do you wear to class on Halloween day?
Do you dress in costume-inspired outfits for Halloween day? Which of these looks is your favorite? What are you wearing this Halloween? We are dying to know, so let us know in the comments below!