As most college fashionistas know, one of the best ways to get the most for your fashion buck is to invest in pieces that are versatile and can be worn in many different ways. With this week's edition of Outfits Under $100, I've created 3 outfits with one pretty tunic to show that you don't need to have 50 shirts or 50 pairs of jeans to create 50 different outfits.
Outfit 1: Everyday Look (Total: $96.24)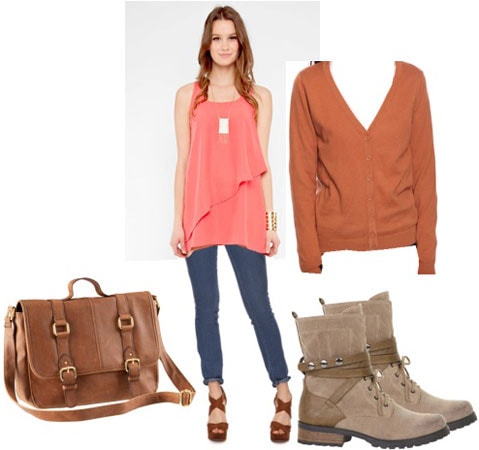 Tunic, Jeans, Cardigan, Shoes, Bag
One of the things I love about tunics is that they can be great top pieces for casual outfits. A tunic like this one can easily be worn with jeans and boots for a laid back feel, as seen here.
Since the tunic is long, I've paired it with a longer cardigan: One thing I've learned with tunics is that proportion is everything. Sometimes if a tunic is too long, it can throw off the outfit. So if you've got a tunic that just doesn't seem to look right with jeans, experiment! Try adding a long cardigan, putting a belt at the waist to cinch the tunic and shorten the length, or if all else fails, try tucking it in.
Outfit #2: Dress Up Time (Total: $91.47)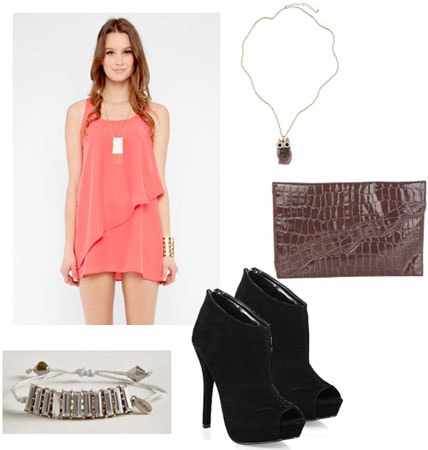 Tunic, Shoes, Bracelet, Necklace, Clutch
Another versatile way to wear a tunic is as a dress. Tunics are usually longer than regular tops, so if your tunic is long enough, try switching it up by wearing it on its own. This is a great way to get extra mileage out of a piece like this. If you're worried your tunic might be too short to wear as just a dress, try wearing it with stockings or leggings (see next outfit below).
Outfit #3: Weekend Chic (Total: $98.13)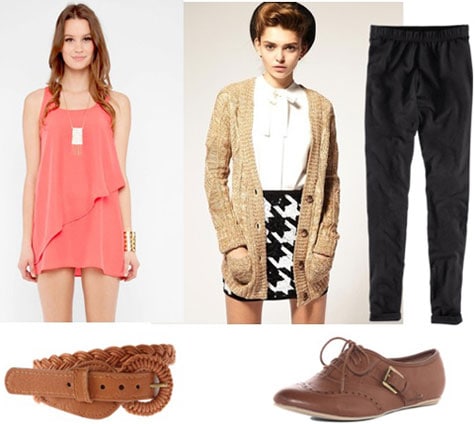 Tunic, Cardigan, Leggings, Belt, Shoes
One of my favorite ways to change up my outfits is with accessories. Accessories can transform any outfit if utilized correctly. For this outfit, I've chosen to change up the tunic by adding a belt to wear at the waist; the belt will cinch in the volume and give you a pretty hourglass shape in an instant. Next, I added simple black leggings for extra warmth and coverage. Finally, I'm obsessed with glitter and sparkles so I added a long gold cardigan to finish off the look.
Questions? Comments?
What key pieces do you invest in? How do you create different outfits with the same pieces? Which look is your favorite? How do you wear your tunics? Please share and comment!